Step by step guide on how to buy 0x (ZRX) on your account on Coinone
Coinone is an exchange platform based in Korea that aims to bring Bitcoin, Ether, Ether Classic and other cryptocurrencies to the masses.
Here's a guide to help you in creating an account to buying your first 0x (ZRX) on Coinone:
1. How to create an account on Coinone
Visit https://coinone.co.kr and click "Sign Up" or "Get Started."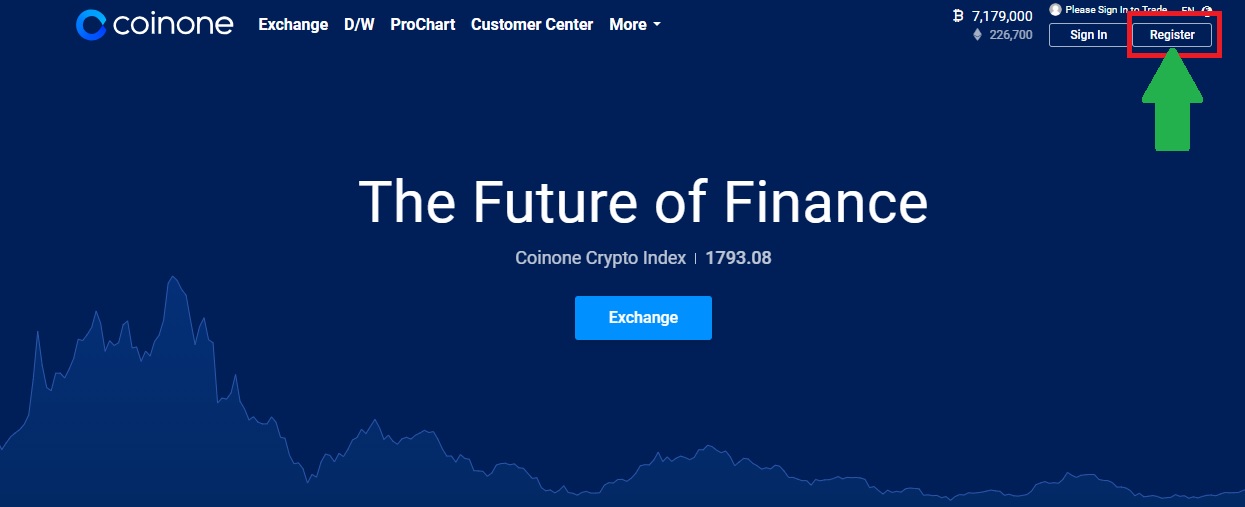 Fill out the registration form and tick all the mini boxes for agreement, and then click "Register."

Great! You have just created an account on Coinone.
2. Verify your Coinone account via email
After registering successfully, a link will be sent to your email for verification. Simply go to your email, open the message from Coinone and click the verification link. Next, you will be redirected to Coinone.
Log into your account using the email and password you registered.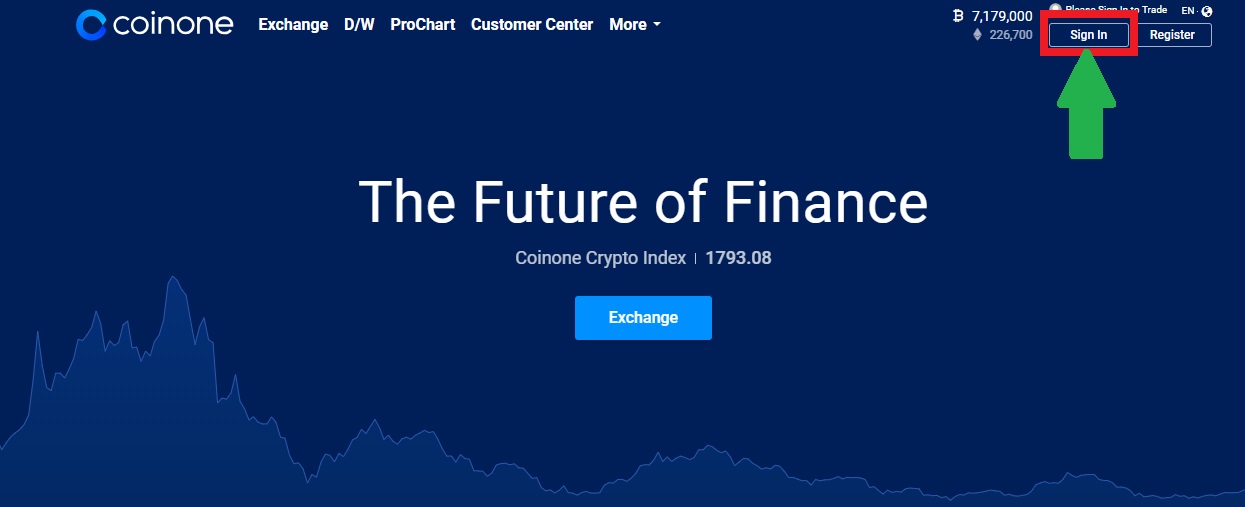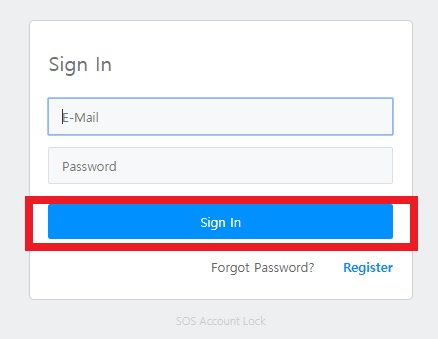 Good job! You have just verified your account on Coinone.
3. Deposit funds to your account on Coinone
To start trading, you must first deposit funds to your Coinone account. To do this, click the "D/W" button located at the top bar of the homepage.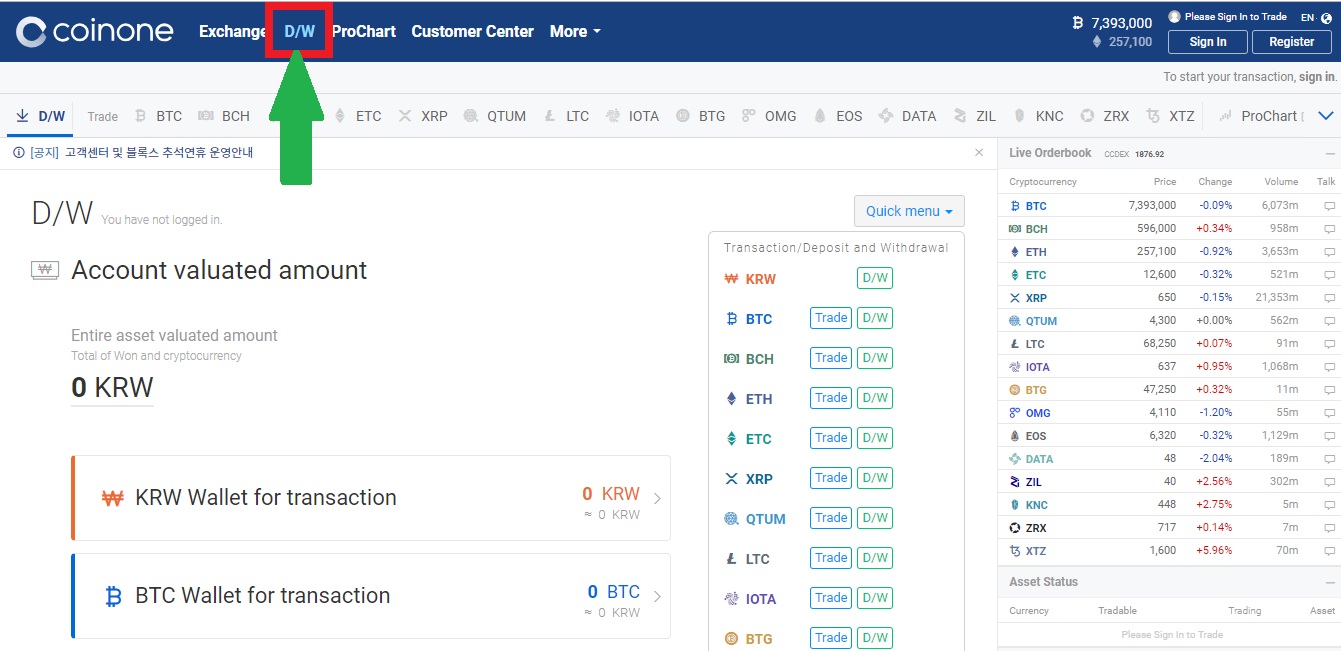 Look for the currency you wish to deposit funds to from the horizontal list of currencies, or you can just go straight to the "Quick menu," click the drop-down arrow and select the one you prefer.
In this example, we are using Korean Won, which is Fiat money. Click the "D/W" button beside it.
In the Wallets section, select "Deposit" and on the Deposit form, enter the amount you want to deposit and click on the "Deposit" button to proceed with the transaction.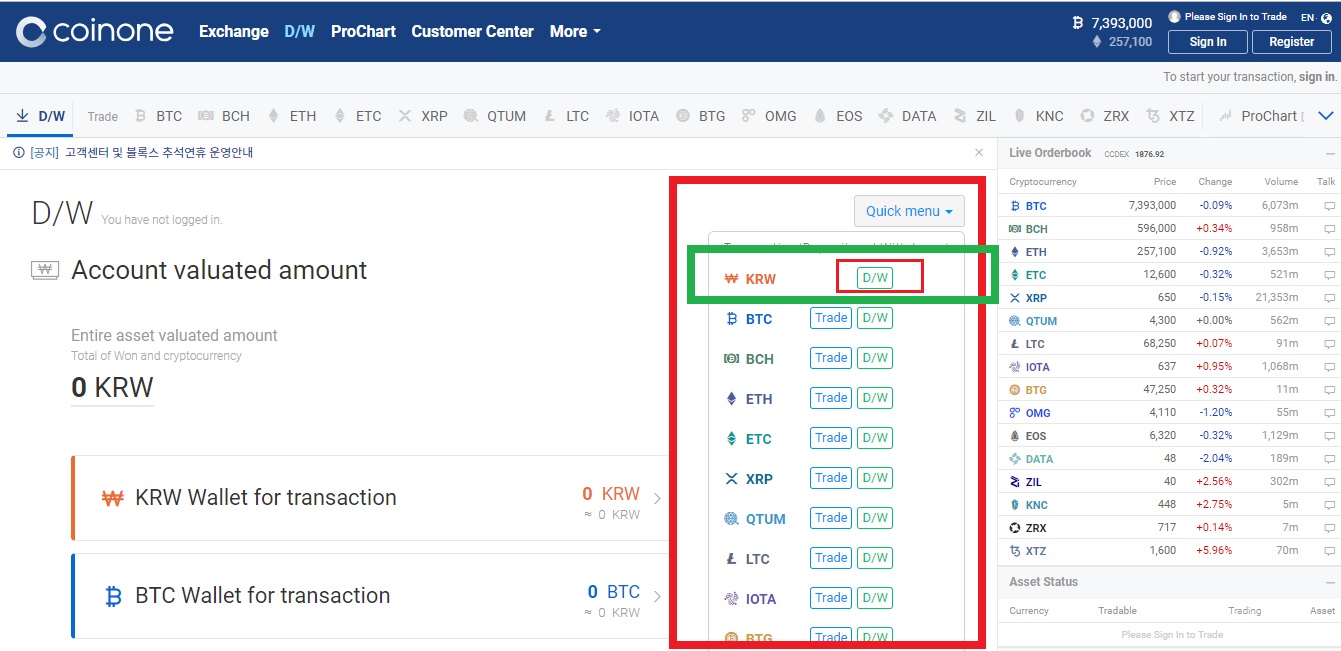 Awesome! You have just deposited funds to your account on Coinone.
4. Start trading on your Coinone account
Now that you have funded your account, you can start trading.
From the homepage, go to "Exchange."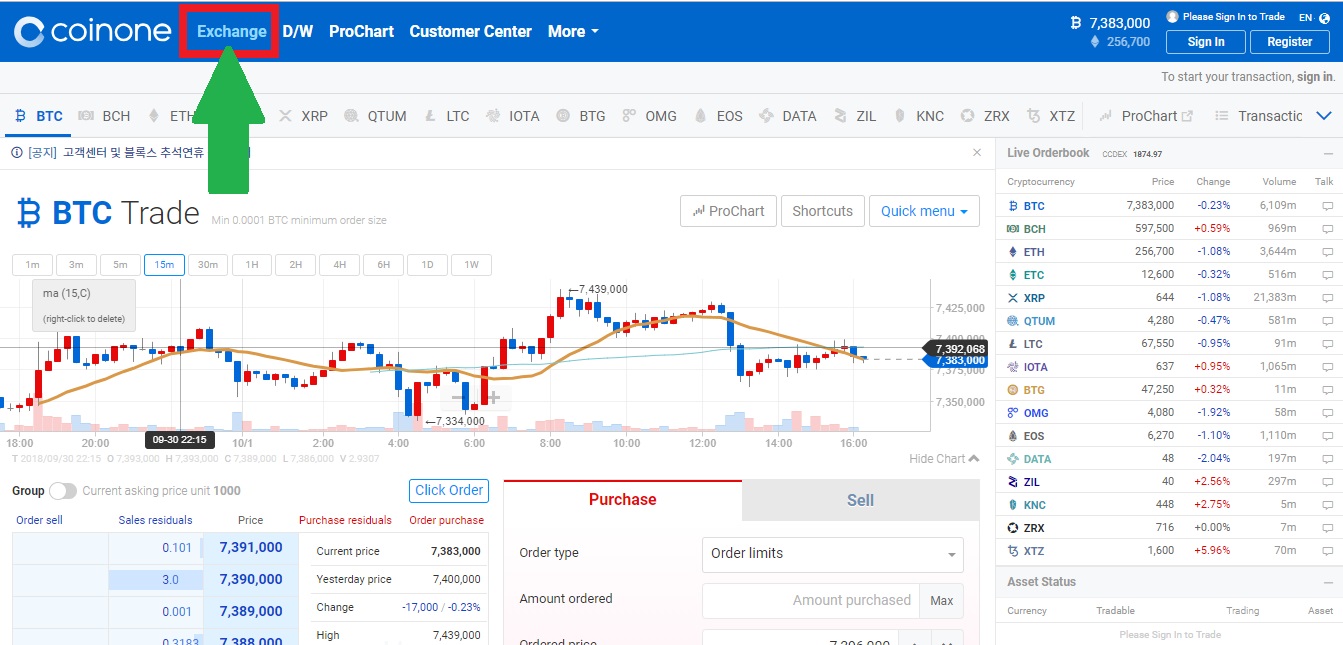 Pick the cryptocurrency you want to trade with from the list.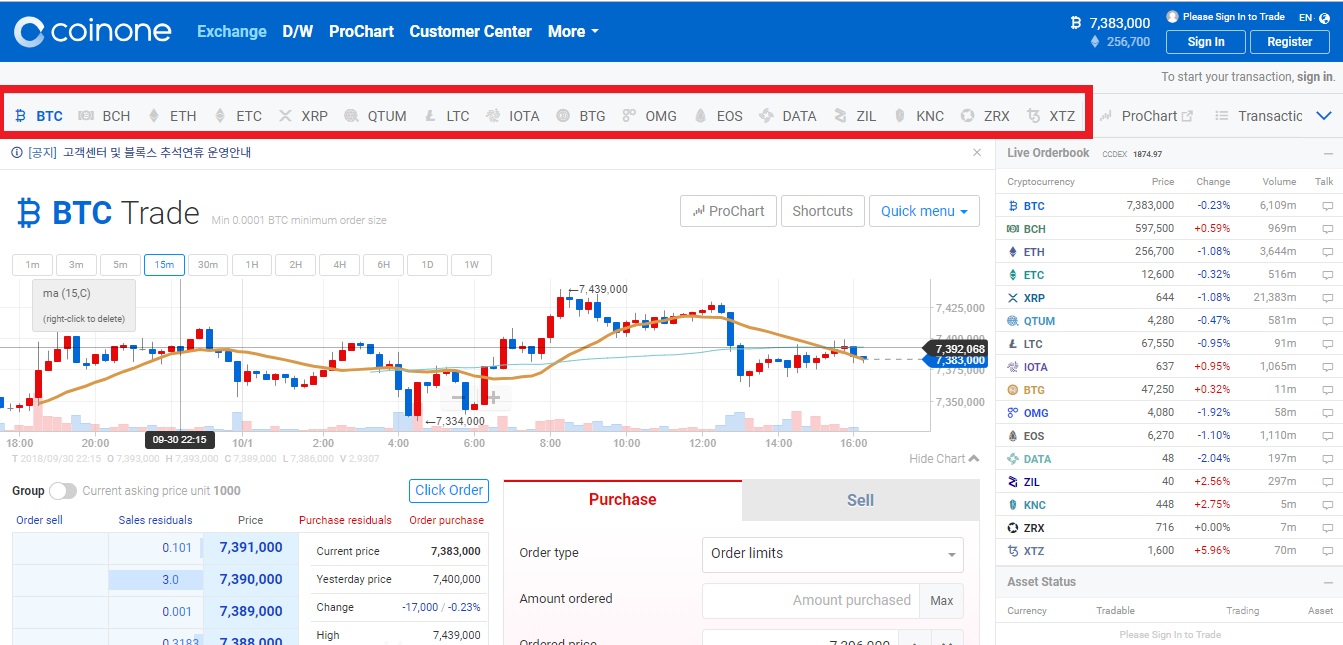 Or you can go directly to the "Quick Menu" button and click "Trade."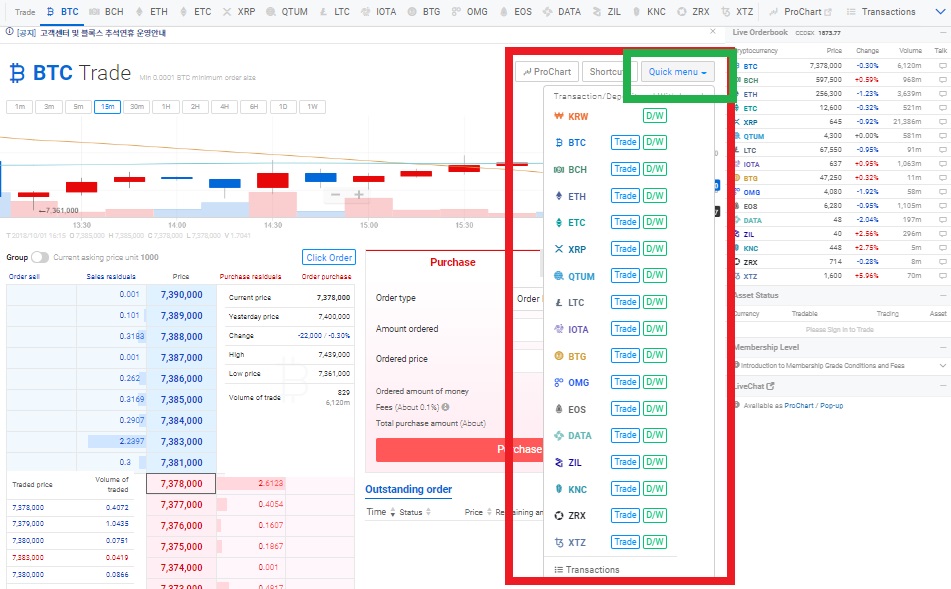 Next, enter the amount you want to trade on the Order Form and hit "Purchase."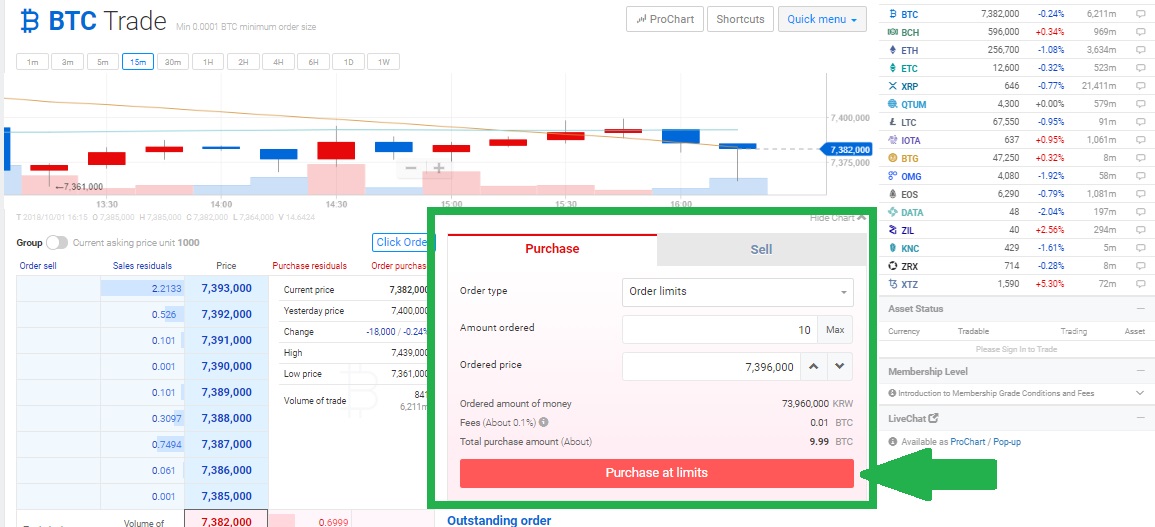 You can check your transactions at the Outstanding Order section located just below the Order Form.
Congratulations! You have just bought your first 0x (ZRX) on your account on Coinone.