Step by step overview on how to buy Augur (REP) on Dragonex
Dragonex is an exchange offering a variety of cryptocurrencies like Augur (REP).  This platform provides simple instructions in processing transactions from setting up an account to buying your first Augur (REP).
The steps below will help you start trading Augur (REP) on Dragonex.
1. Sign-up for an account on Dragonex
To start, open the Dragonex site. Once the website is opened, select your method of registration; it could be via mobile or email.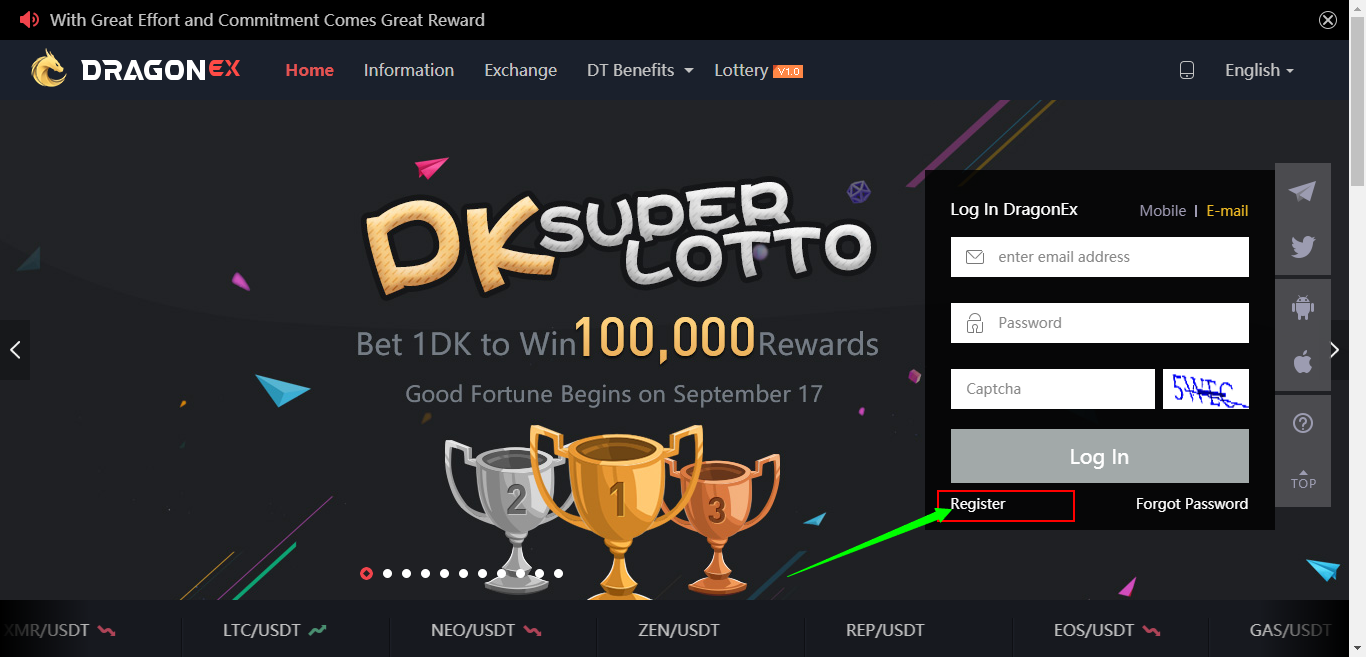 Type in your email address or phone number, depending on which registration method you picked. In this example, we selected mobile registration, so we need to confirm the captcha and the SMS code sent to your mobile number.
Confirm your agreement on terms and condition and click on "Next."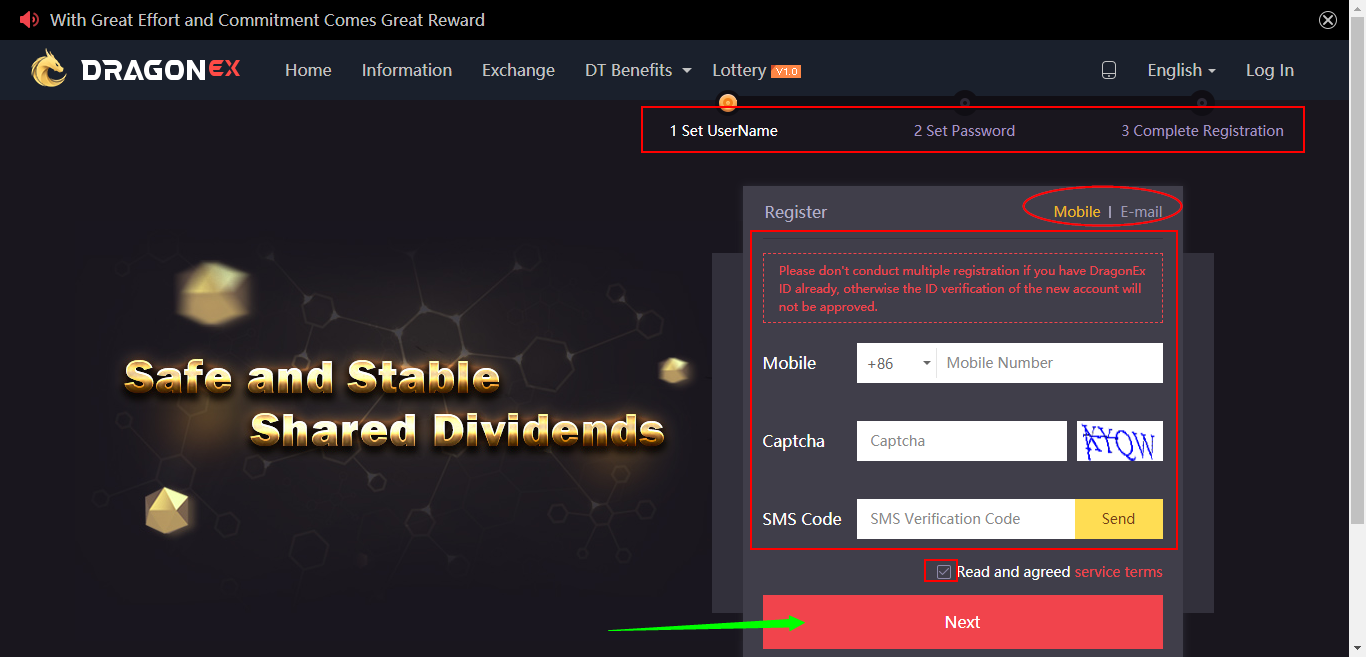 The page will then confirm that the registration process has been successful.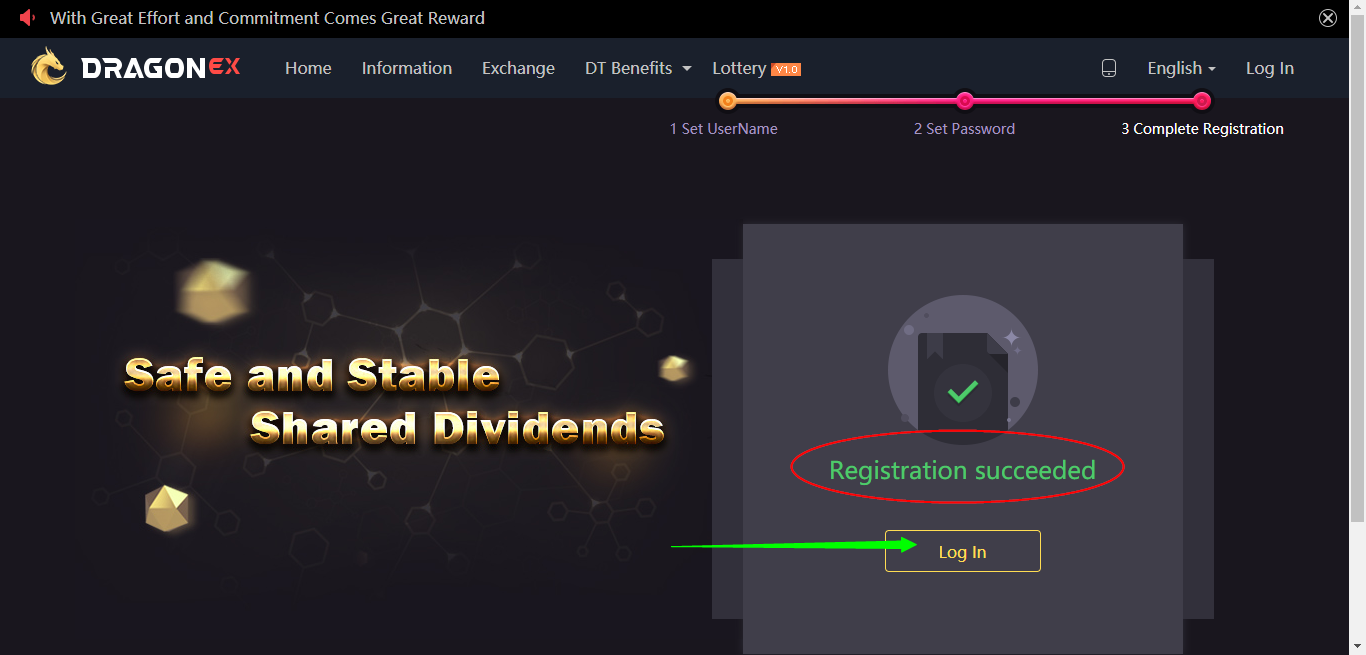 Log in to continue accessing your newly created Dragonex account. 
Perfect! You have successfully signed up an account on Dragonex.  
2. Verify your identity on Dragonex
Prior to making transactions on Dragonex, you need to make sure your account is secure. Click the drop-down arrow near your account located at the upper-right hand corner of the screen. This is the "man" icon.
At the left side of the screen are menus, locate "ID Verification" below "Security." ID Verification is composed of three stages namely, Primary Authentication, Intermediate Authentication, and Senior Authentication. All three needs to be completed for you to gain access to every feature available.
Select your region, type in your Name and ID Number. Click on "Submit" to continue.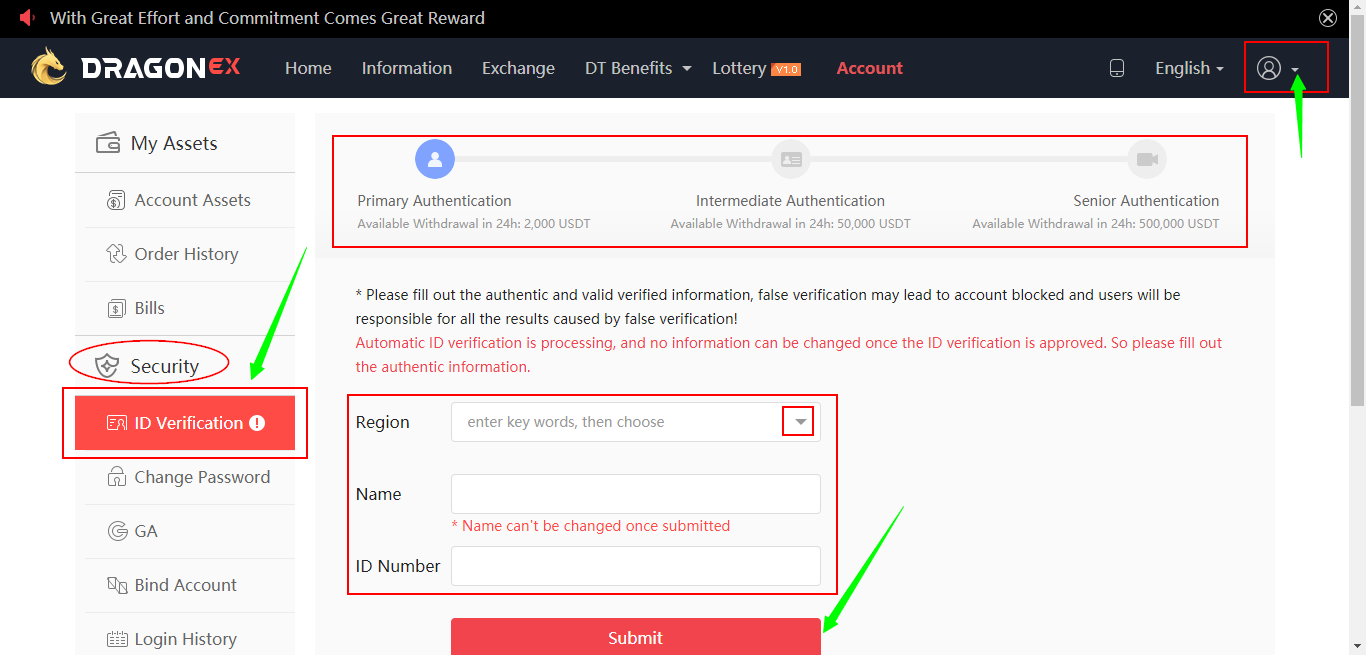 Upload the photos required and click on "Submit" to continue.
Great job! You have identified yourself on Dragonex.
3. Secure your Dragonex account by setting a 2-factor authentication (2FA)
What is 2FA?
Two-factor authentication, also known as 2FA, is an extra layer of security or added protection which we refer to as multi-factor authentication. Not only the username and password are required but also a piece of information that only a user possesses. This process is to confirm a user's claimed identity.
The 2FA process helps lessen the number of identity theft cases and as well as phishing via email. It would be harder for potential intruders to gain access and steal someone's identity and personal data without that piece of information that only the account owner knows.
In the case of exchanges, what the user has are his/her login details such as the username and password. The form of 2FA that a user possesses for this instance is a token or code. The code can be received either through SMS on a user's mobile phone or via applications like Google Authenticator or Authy.
To activate 2FA on Dragonex, click on "GA" under "Security."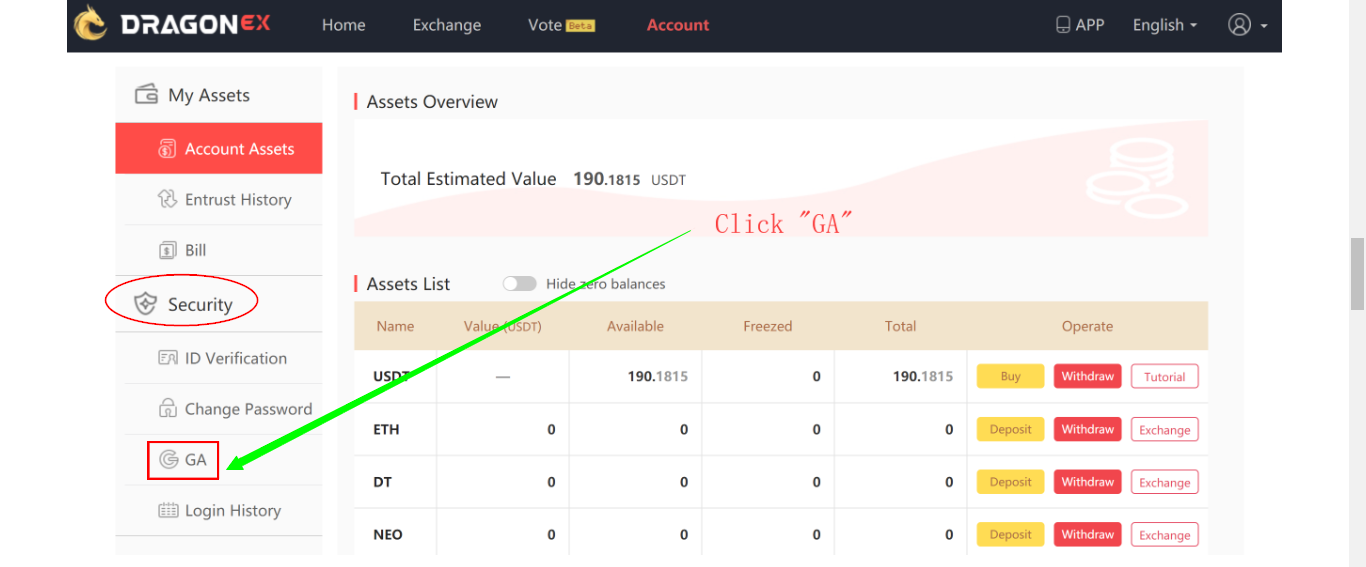 Scan the barcode to generate a six-digit code. Enter this code on "GA" as well as the SMS code. Click on "Confirm" to continue.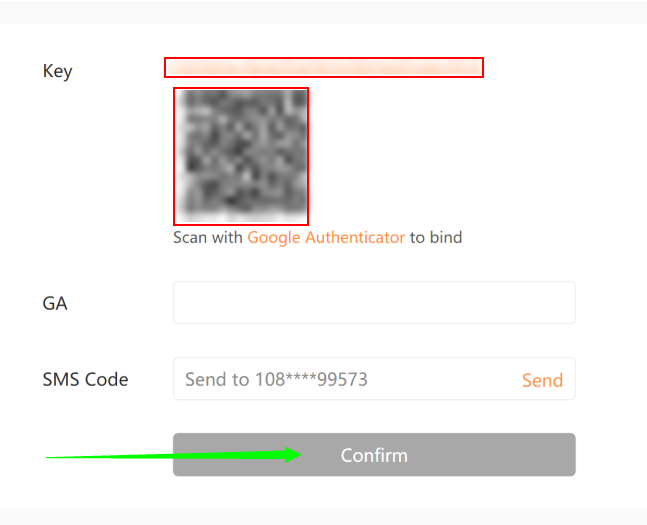 You can also bind your phone number and email address by clicking on "Bind Account."
Excellent! You have secured your Dragonex account. 
4. Add funds on your Dragonex account
To add funds on your secured Dragonex account, go to "My Assets" and select on "Account Assets" where you'll be able to see different cryptocurrencies. Select your Augur (REP) and hit on "Deposit."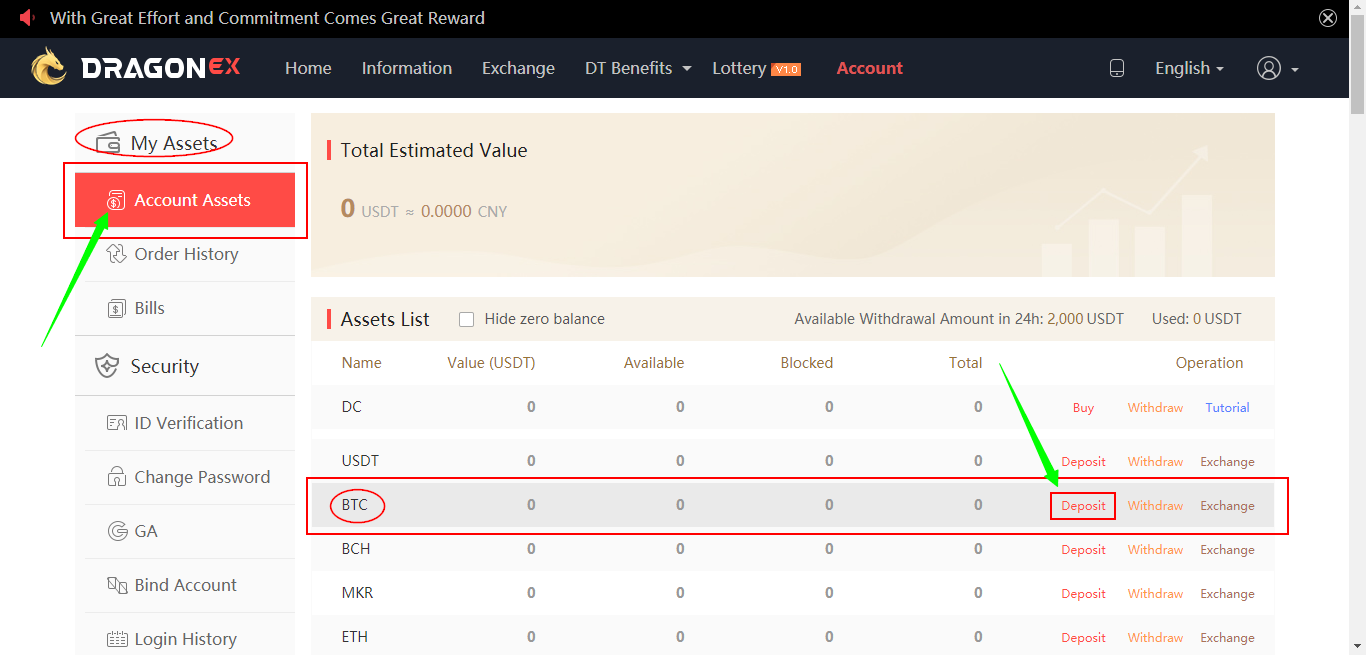 You will be provided with a deposit address. Copy and save this address as you will need this in making your deposit transaction. Make sure the correct one is used to avoid losing funds. You also have the option to generate a new code by scanning the QR code.

Deposit History is available for you to see your ongoing and previous deposit transactions.
Fantastic! You have added funds on your Dragonex account.
5. Start trading on Dragonex
You can now start buying your first Augur (REP) on Dragonex. To do this, click on "Exchange."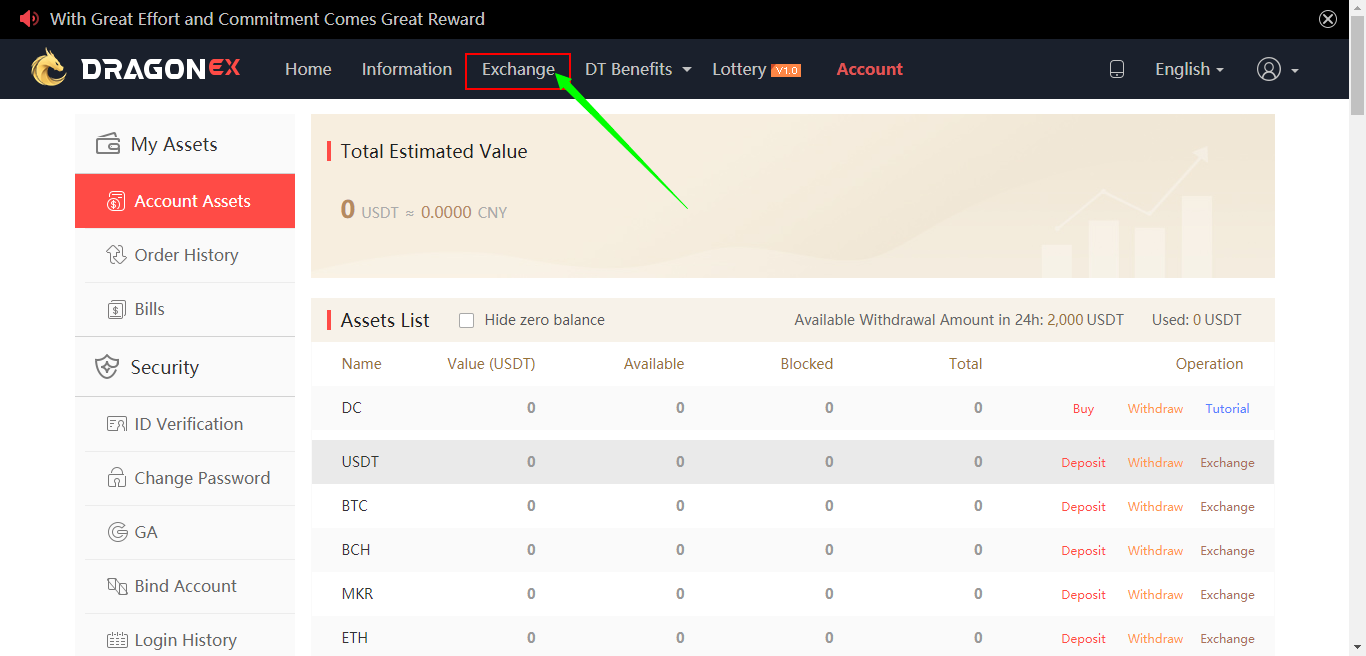 You can view different cryptocurrencies and helpful information to help you decide which Augur (REP) you'd like to transact. Select your Augur (REP) and scroll down to go to the "Buy" section. Enter your desired amount and click on the "Buy" button.
Congratulations! You have bought your first Augur (REP) on Dragonex.