Step by step overview on how to buy Bitcoin Cash on Coinfloor
Coinfloor Exchange UK is based in the City of London and is one of the most trusted, secured and reliable exchange in the UK. The platform's goal is to connect the gap between traditional finance and Bitcoin. Additionally, it also aims to provide safety to traders and investors as well as give access to a fair, liquid and transparent market.
Below are steps that are straightforward and simple. You can follow these steps to start your trading experience on Coinfloor.
1. Sign-up on Coinfloor
Go to www.coinfloor.co.uk.
Then click 'Sign Up' on the upper right of the page.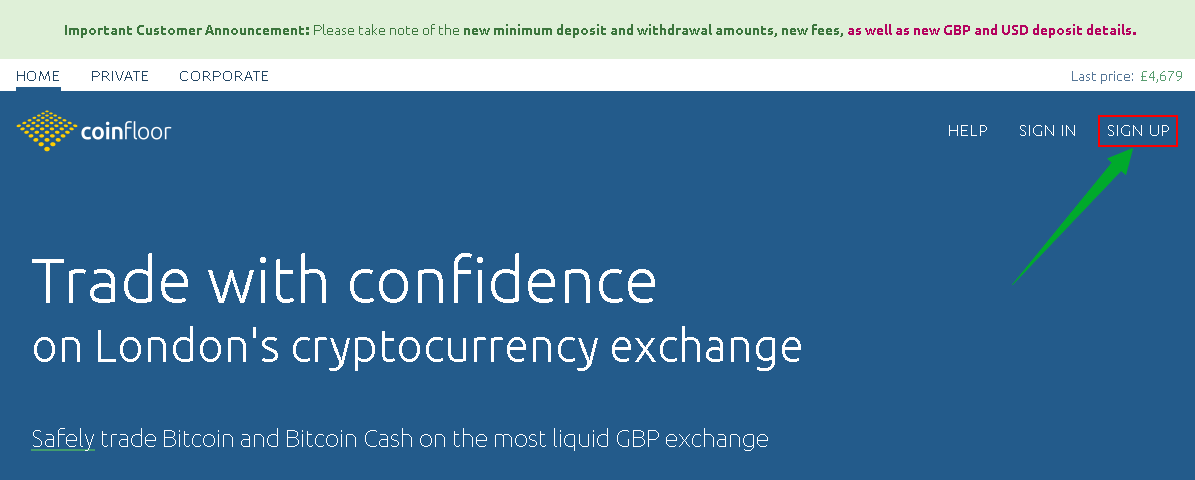 Press on the 'Accept Cookies' button.

Enter your email address and password (do this twice), check the 'Terms and Conditions' agreement box and hit Sign Up.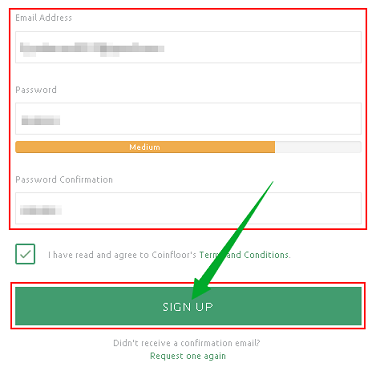 Access your email inbox to get the confirmation link.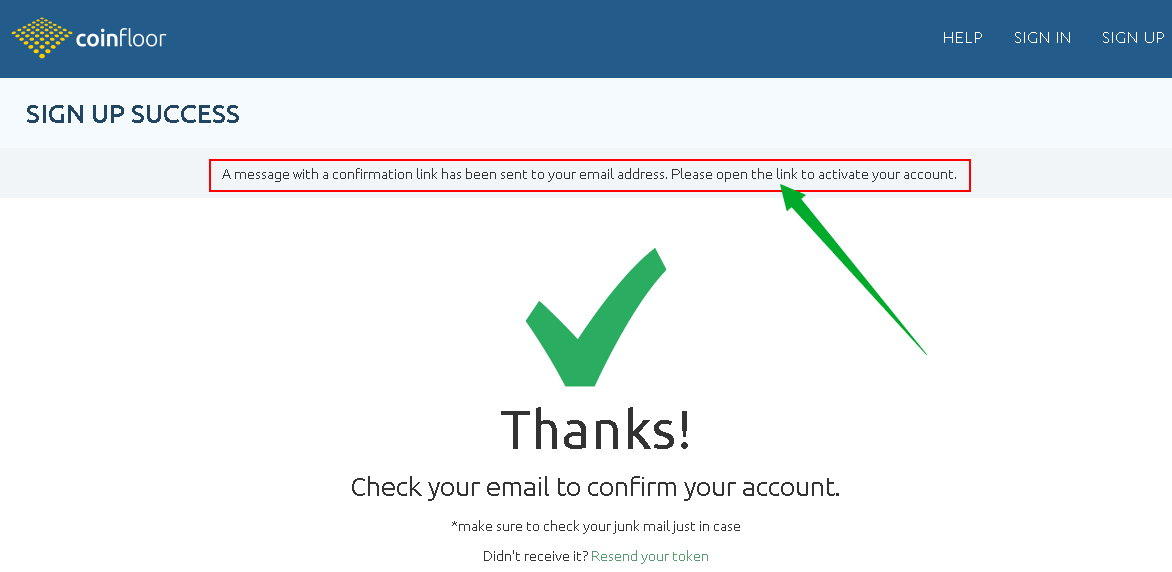 Confirm the email address that you used by clicking on the link found in the email.

By now, your email address should have already passed the confirmation stage.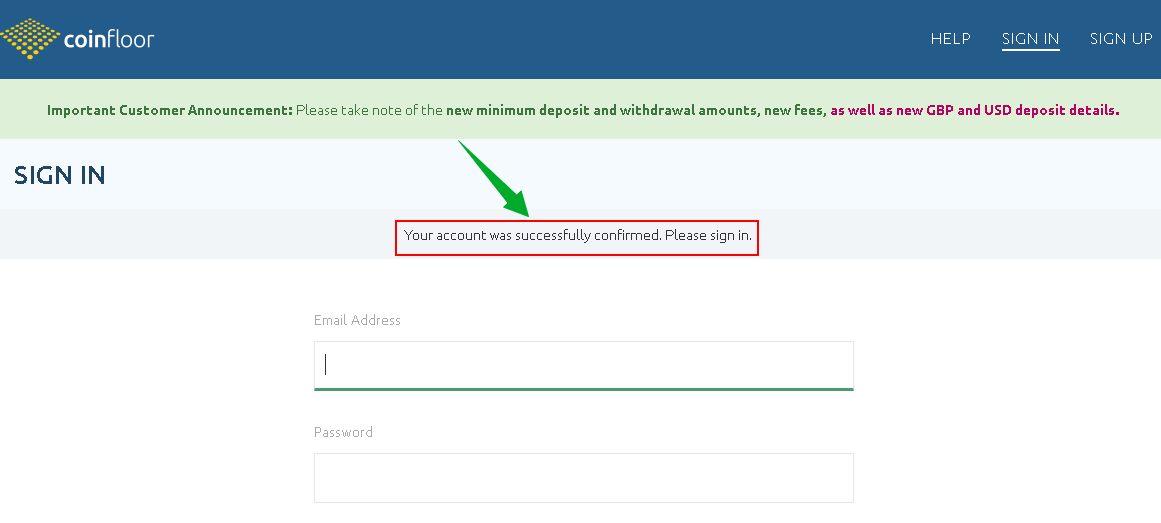 Awesome work! You're now officially a member of Coinfloor.
2. Secure your Coinfloor account by setting a 2-factor authentication (2FA)
What is 2FA?
Two-factor authentication, also known as 2FA, is an extra layer of security or added protection which we refer to as multi-factor authentication. Not only the username and password are required but also a piece of information that only a user possesses. This process is to confirm a user's claimed identity.
The 2FA process helps lessen the number of identity theft cases and as well as phishing via email. It would be harder for potential intruders to gain access and steal someone's identity and personal data without that piece of information that only the account owner knows.
In the case of exchanges what the user has are his/her login details such as the username and password. The form of 2FA that a user possesses for this instance is a token or code. The code can be received either through SMS on a user's mobile phone or via applications like Google Authenticator or Authy.
In the case of Coinfloor, they opt to use Authy and YubiKey for their 2FA. Here, we will use the Authy app to set-up 2FA on your Coinfloor account. From where you left off, do sign-in to your account by typing in your email address and password. Check the 'I'm a trader' box and hit on Sign In.
Check this if you want to learn more about Authy.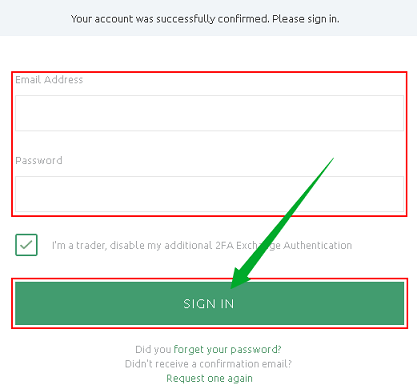 Click on the phone icon which is for the Authy app.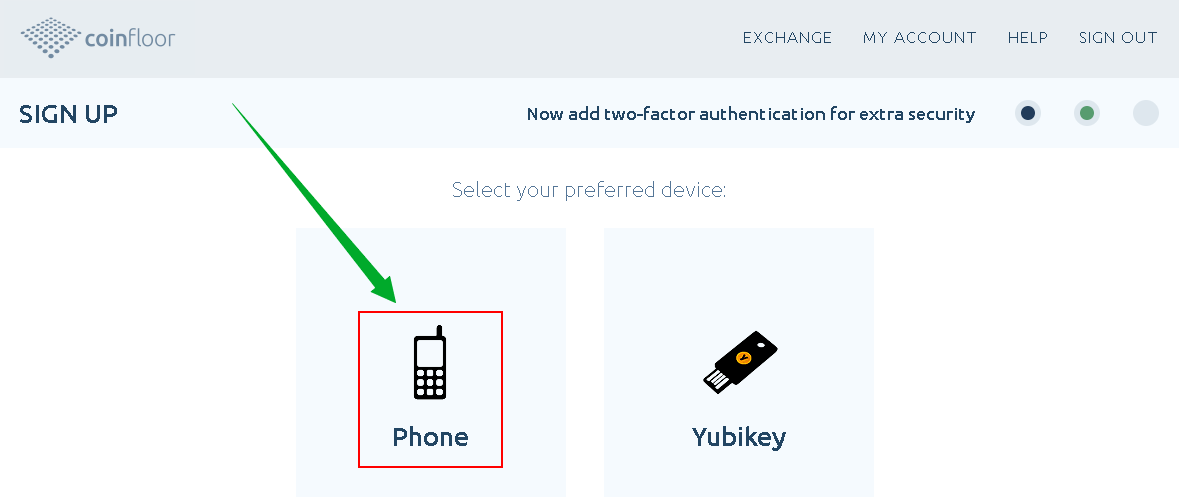 After installing the Authy app onto your smartphone or PC, retrieve the code that the app generates and enter it on the box provided. Afer this, click on the 'Submit Code' button.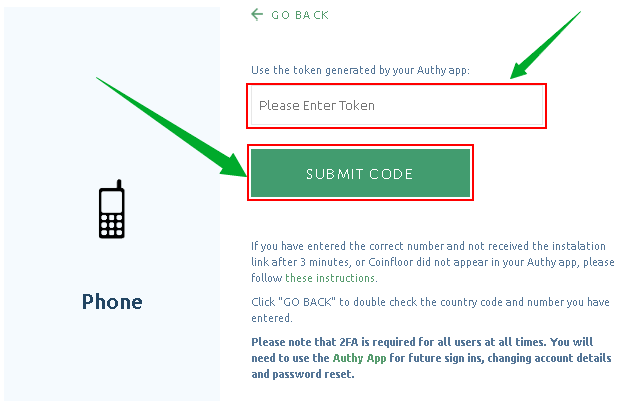 Perfect! Your Coinfloor account is now safe. 
3. Get verified on Coinfloor
Before you can make a deposit to your account and perform the trading activities on Coinfloor, your personal information,  identity, and address need to pass verification first.
To start, click on the Choose button on the right side of the page which is under Initiate Verification.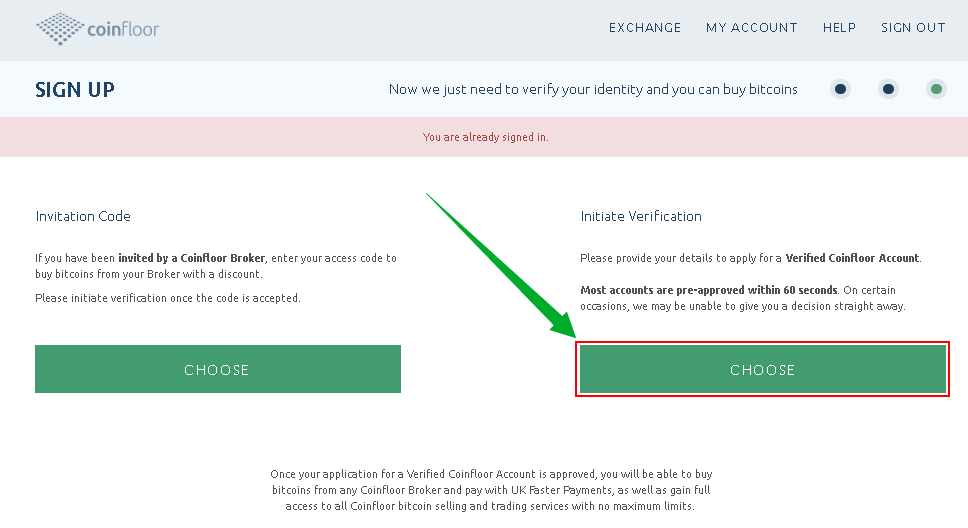 Fill out the form by providing your personal information. Make sure that everything you enter is correct and updated to hasten the process. Once done hit on Confirm.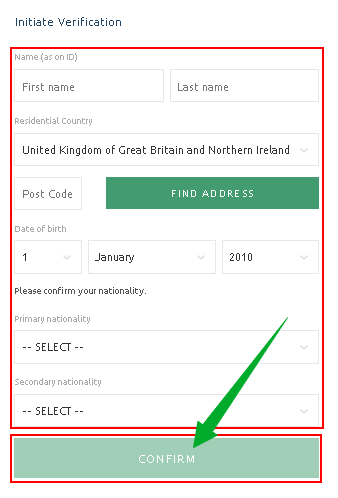 Check each box to agree that the details listed are accurate. Hit Confirm to proceed. You will receive a pre-approval statement within 60 seconds on the next page. The last phase of this process will require you to verify your identity or address by providing documents on the 'Document (ID) Submission' page. Don't forget to choose the correct document type from the drop-down and upload a photo of high-quality that has no significant light reflections or obstructions. You will receive an approval notification of your request.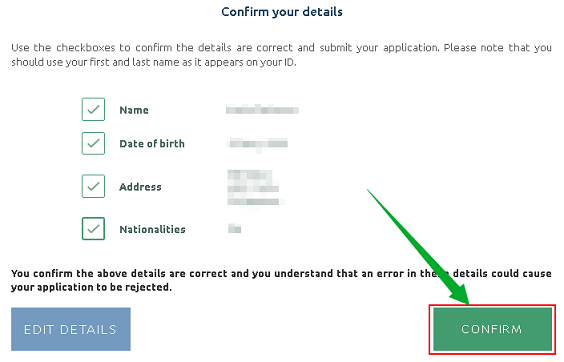 Way to go! You have verified your account on Coinfloor. 
4. Start trading Bitcoin Cash on Coinfloor
Right after your account gets fully verified, you can now make a deposit and trade on Coinfloor. You can fund your account by accessing the 'Deposit' section which you can find on the top navigation bar of the site. You have the option to deposit using XBT, BCH, GBP, EUR, and USD. To know more on how deposit works on Coinfloor, please click here.
After putting money into your account, it's now time to buy your first Bitcoin Cash. Do this by clicking on the 'Exchange' tab on the top of your screen.

On the left side select your 'Trading Pair' (Bitcoin Cash you wish to buy and the currency or account that you want to use) and on the right side choose your preferred Order type. There are two Order types on Coinfloor. First is the "Limit Order" or also known as an Advanced Order. Limit allows you to specify the price and amount of Bitcoin Cash you wish to buy. On the other hand, "Market Order" or Instant Order only asks for the quantity. It executes your order at the best market price available in the order book at the moment of making the Order.
After selecting the Order type, you will need to provide information on the Order box (second box) such as the Quantity and Price. Review the details to avoid mistakes. Hit on the 'Buy Bitcoin Cash' button to complete the transaction.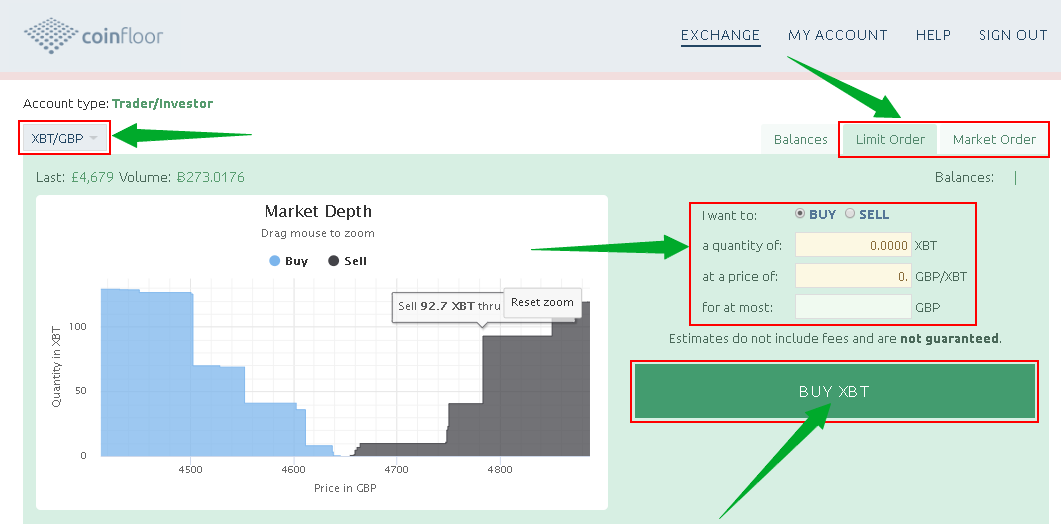 Your Open Order/s, as well as Recent Trades and Balances, will appear under the 'Balances' tab.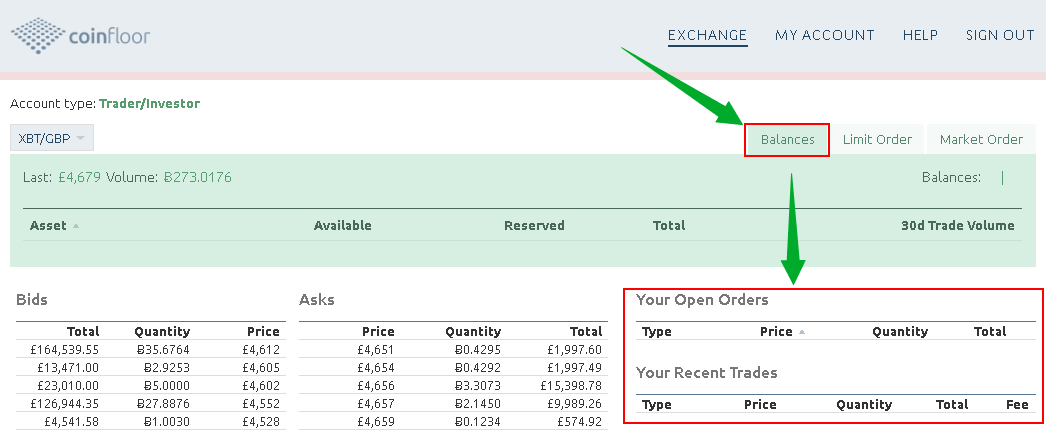 Congratulations! You've just bought your first Bitcoin Cash on Coinfloor.