Step by step guide on how to buy Bitcoin Cash on HitBTC
HitBTC is said to be the world's most advanced cryptocurrency exchange providing the market with more than 300 cryptocurrencies in total. This platform has gained popularity in the blockchain community for its fault-tolerance, flawless uptime, and high availability.
Here are practical steps on how to buy your Bitcoin Cash on your account on HitBTC:
1. Sign up for an account on HitBTC
Go to https://hitbtc.com
Click on the "Register" button at the top of the page.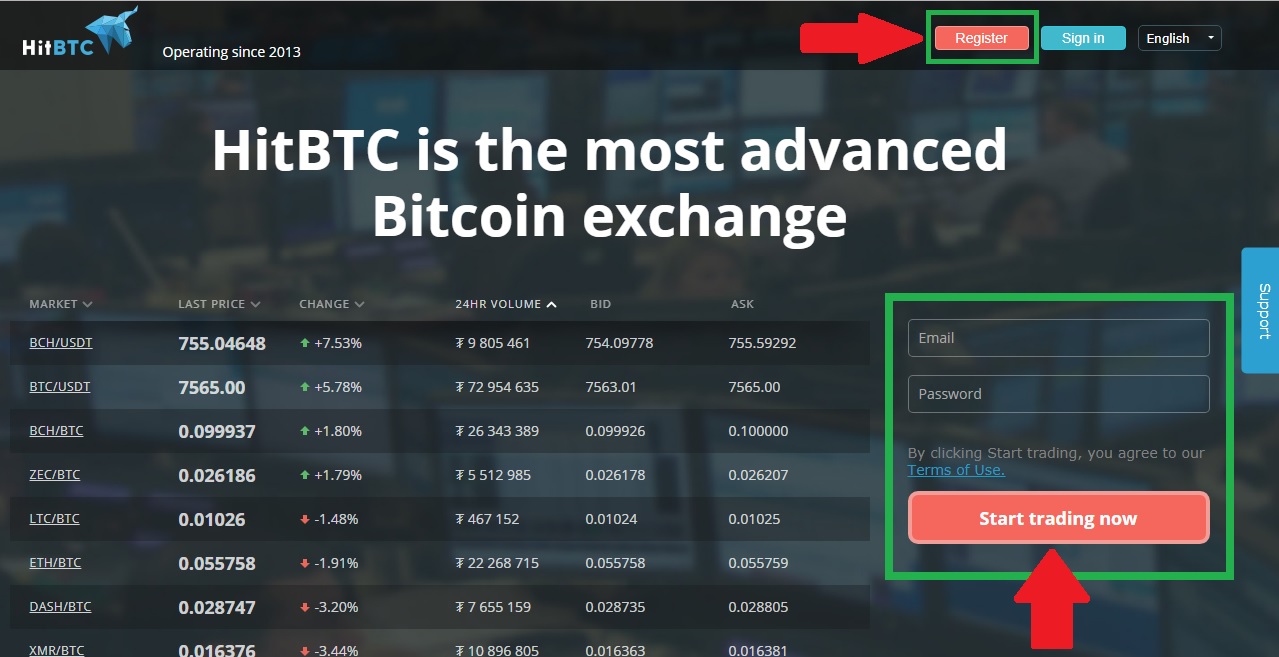 Next, enter the email and password you want to register and proceed by hitting "Register."
Nice! You have just created an account.
2. Confirm via email and log into your HitBTC account
Go to your email and open the message from HitBTC. Click on the link to confirm your account.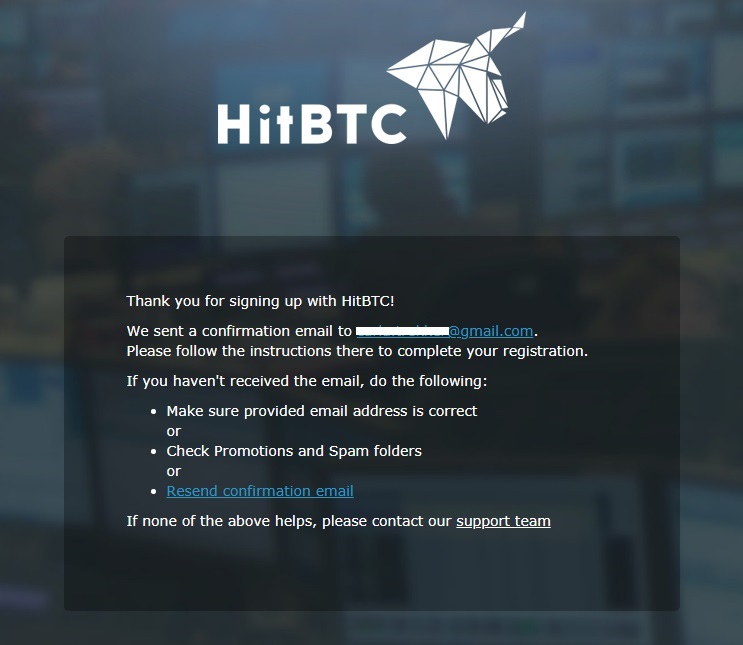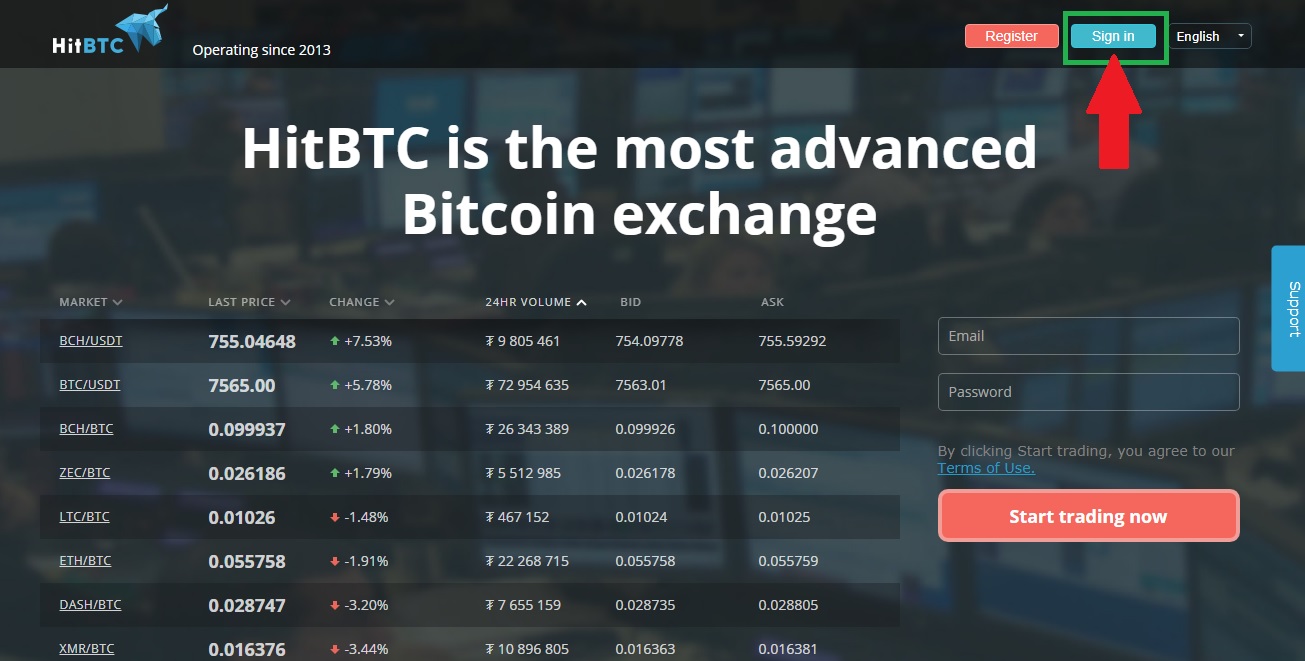 After that, log into your account using the email and password you registered, then click "Sign in."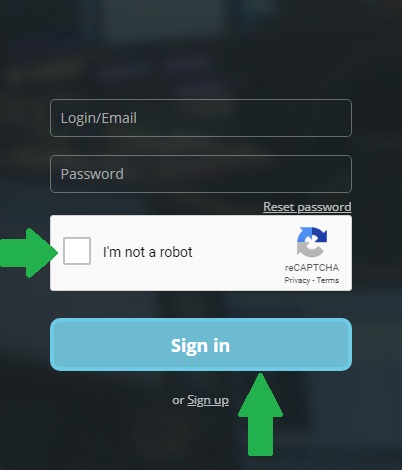 Awesome! You are now ready to explore your HitBTC account.
3. Verify your HitBTC account
From the homepage, go to "Account Verification" for the detailed information on the required documents.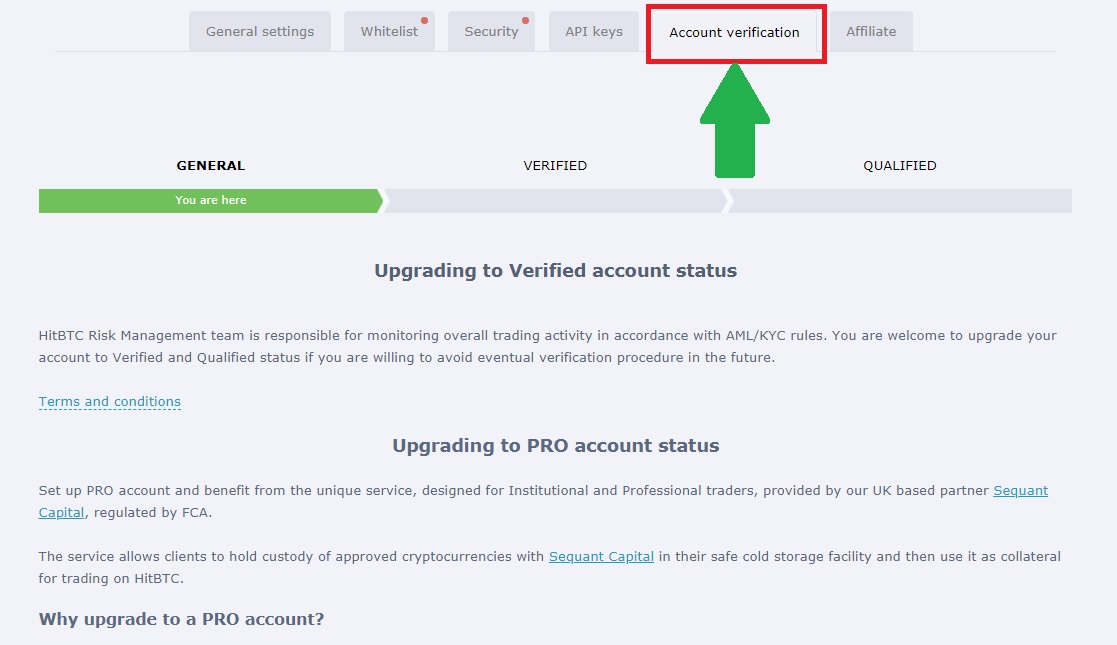 Next, contact HitBTC Compliance department at [email protected].
You should use the email that has been linked to your HitBTC profile. Please include the following:
-Personal information
-Address
-Bank account information (in case you want to deposit and withdraw fiat)
-Supporting documents (color copies):
-Identity Document (passport/ID card/driving license)
-Proof of residence
-Proof of bank account ownership
Great! Your HitBTC account is now verified.
4. Protect your HitBTC account by enabling 2FA
Setting up 2-Factor Authentication (or 2FA for short) when it comes to cryptocurrency is an absolute must. It is a higher level of protection to secure account.
2FA in the crypto-sphere is composed of two parts:
the account owner's username and password
PIN
The username and password are the ones you registered on HitBTC, and the PIN can be acquired via the Google Authenticator app.
To set up 2FA on HitBTC, go to "Settings," found in the upper right corner of the page and select "Security."
Next, install the Google Authenticator app on your smartphone and scan the QR code provided by HitBTC. After scanning the QR code, enter the validation code you obtained from the app to the corresponding field, and then click "Confirm."

Please take note of the code and keep it for this will be your backup code, and make sure others won't find it.
Open your email and click the link from HitBTC to confirm the authenticator. Click it within 10 minutes, before the link will expire. Lastly, select your desired options on the Verification Settings and then click the "Save" button.
Good job! Your HitBTC account is now protected.
5. Deposit funds to your account on HitBTC
Go to your Account page or select the green "Deposit" button in the top right corner of the main page.

Next, generate your wallet address. To do this, select the currency you want to buy or use the "Search" field at the top, and hit the button in "Deposit" column. Copy and paste the address at a third party service to initiate a transaction.
Some cryptocurrencies have additional identifier fields usually called Payment ID, like DestinationTag for XRP and Message for XEM. In this case, don't forget to copy and paste your Payment ID to a separate field before sending a deposit.

Once your funds reach HitBTC, you will see a pending transaction at the bottom of the Account page, in the "Latest transactions" corner. The funds will be reflected on your account shortly.

Fiat currencies like US dollar, euros, British pounds, and more, are currently not available on HitBTC. However, you have the option of buying Bitcoin using your Visa card, which can be found at the top of the Account page and is provided by HitBTC's partners from Changelly, and then you will need to send the purchased coins to your BTC deposit address on HitBTC.
Fantastic! You have now funded your HitBTC account.
6. Buying Bitcoin Cash on your HitBTC account
To start trading, you need to transfer your funds from your Main account to your Trading account first by hitting the arrows under the "Transfer" button. Next, enter the desired amount and click "Transfer."

Now you can proceed to the trading terminal or the "Exchange" page. Select a trading pair in the "Instruments" section and set up an order.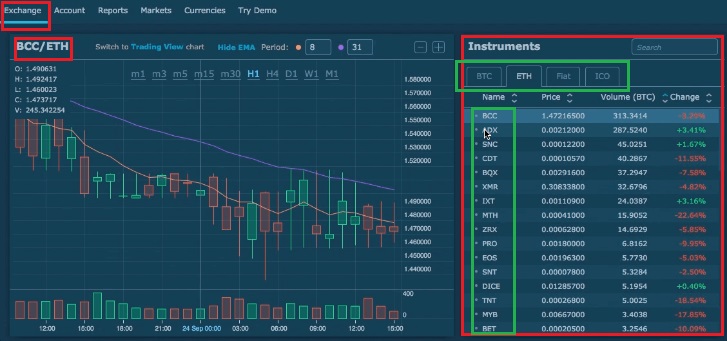 Take note that there are four types of orders available namely: market, limit, stop, stop limit. Hover your cursor over the question mark of each market to read the brief description of each type.
For example, you want to purchase BCH via market order on BCH/ETH market. Select the said market and currency and, enter the amount, and click "Buy Market" to proceed.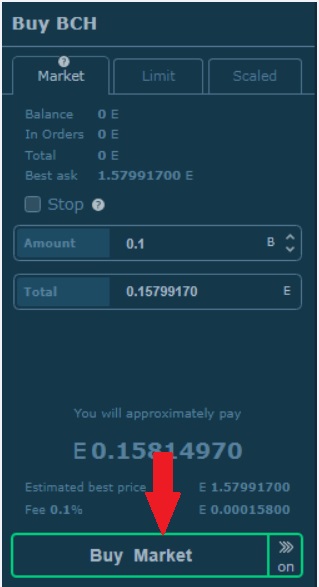 Congratulations! You have just purchased your first Bitcoin Cash on HitBTC.