Step by step overview on how to buy Bitcoin Cash on MixCoins
MixCoins is a cryptocurrency exchange where people all around the globe can buy, sell, and invest in Bitcoin Cash. This UK-based platform boasts its security measures and convenience for the users.
Below are the steps on how to start trading on MixCoins:
1. Sign-up an Account on MixCoins
Click here to open the exchange site.
To register for an account on MixCoins, click 'Register' and fill out the form with your email address and password. Re-confirm your password, enter the CAPTCHA, and check the confirmation box. Click on the 'Register' button after.
Refer on the password requirements to make it easier for you to create one.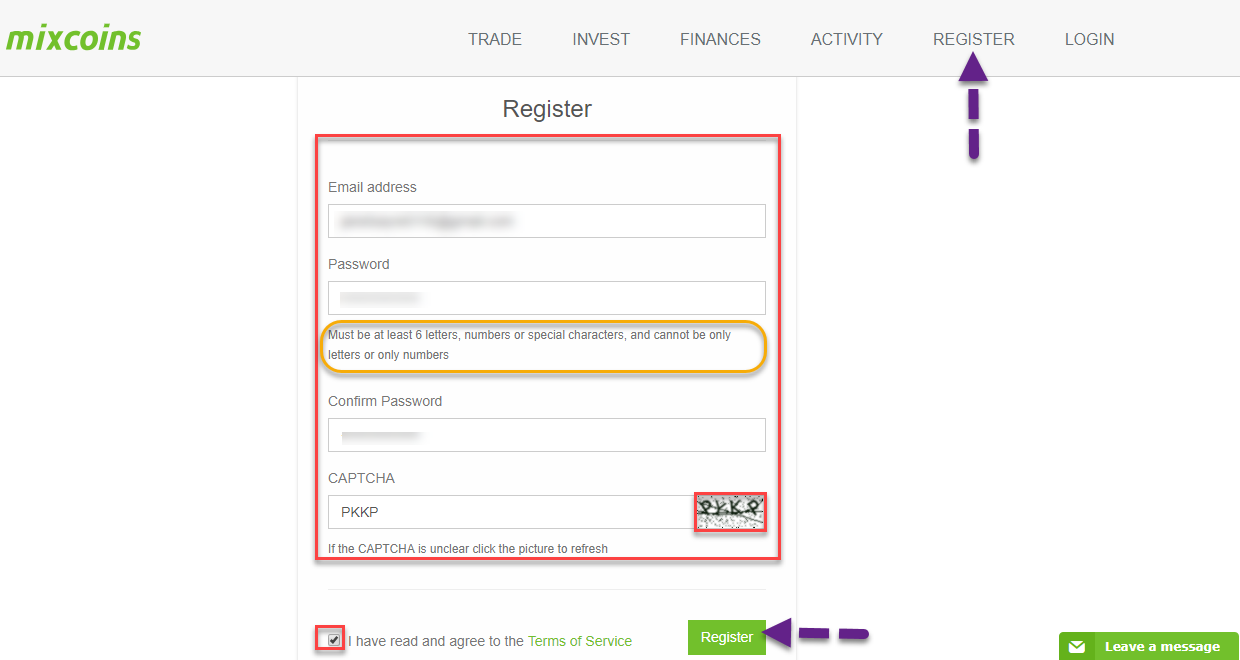 A MixCoins Service message will be sent out to your email address. Check your Inbox.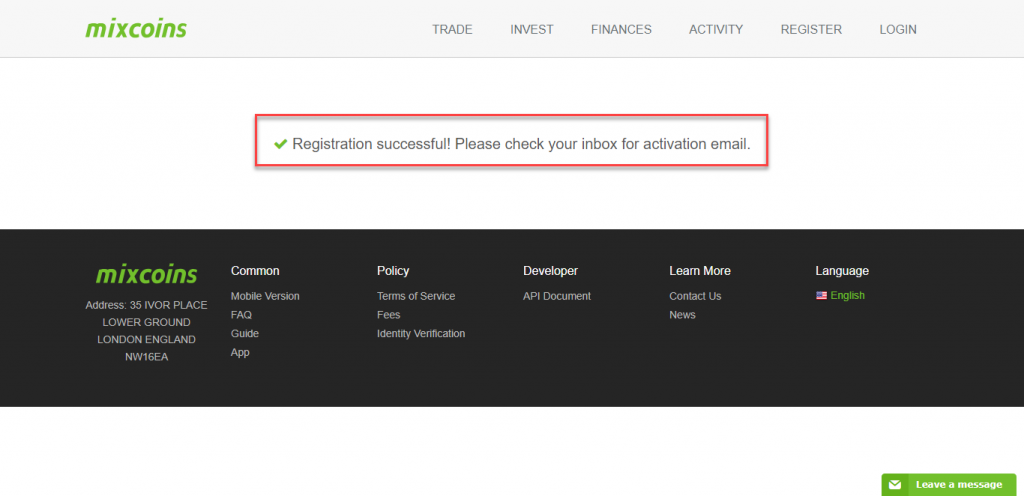 Click on the 'Verify Email Address' box to confirm.

The link will re-direct you to the Registration page which confirms the status of the registration process.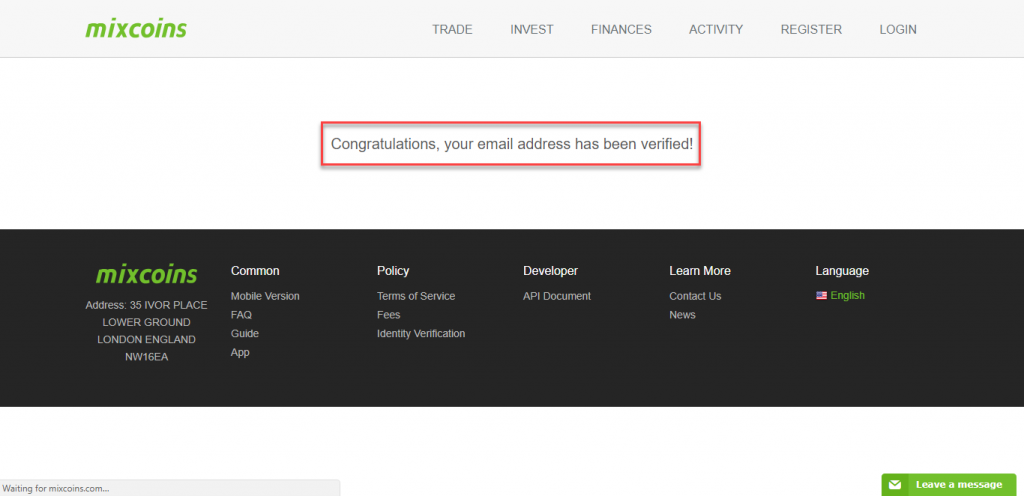 Easy, right? You now have created an account on MixCoins!
2. Get Verified on MixCoins
MixCoins has different levels of security to protect its users. Let's make sure your account is fully verified on each level.
After logging in, click on the drop-down arrow next to your email address, and select on 'Security'.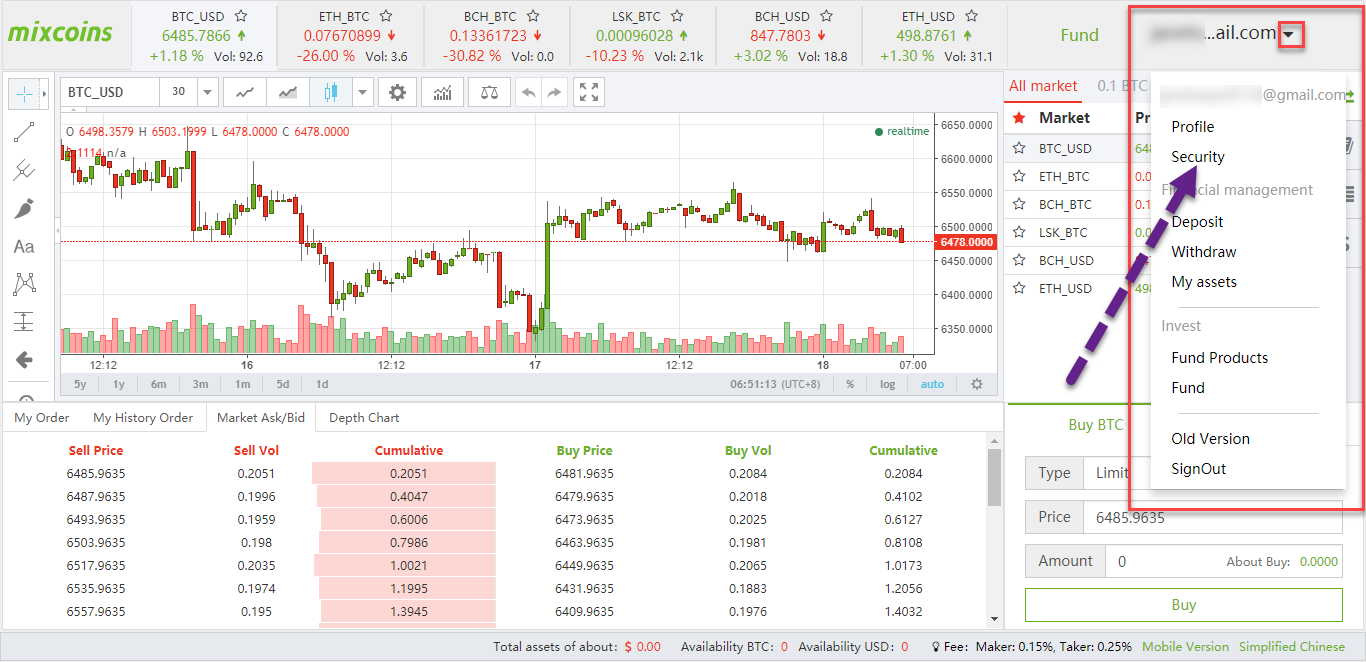 Under 'Profile', link your cell phone number and select which Identification document is available. Click on the 'Submit' button to continue.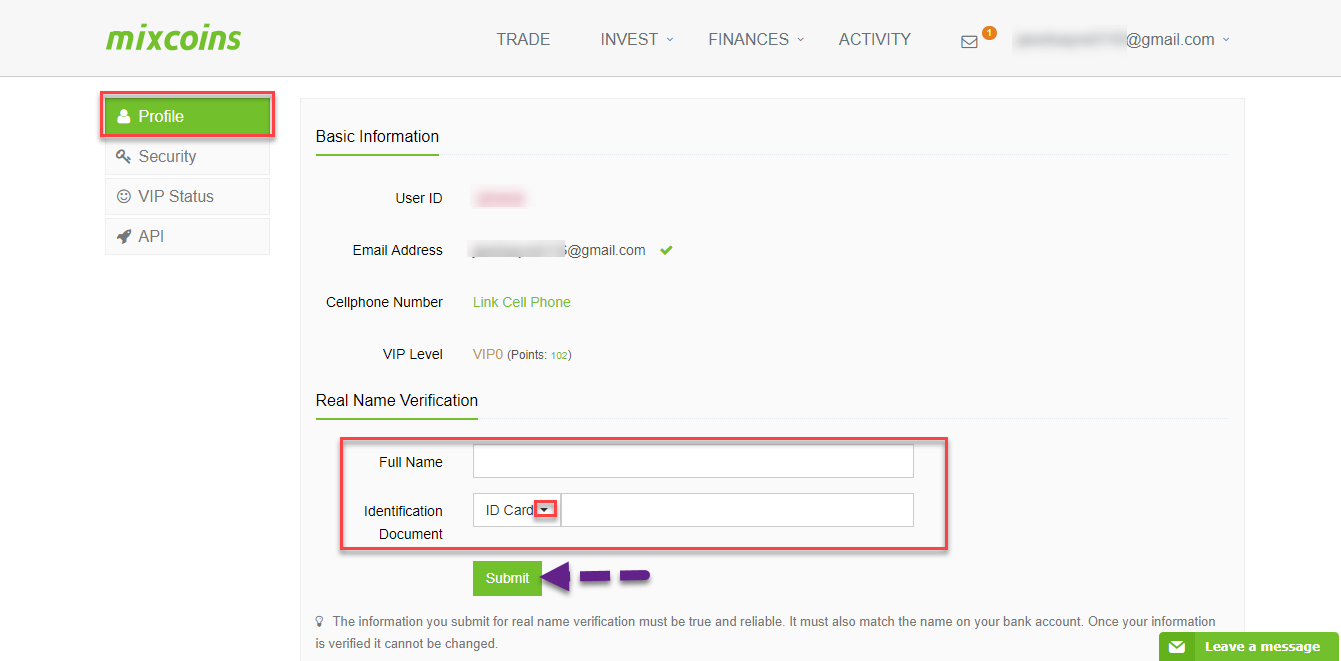 Next to 'Profile' is 'Security'. You can change your password to a more secure one. You also need to create a Funding Password. Don't lose the password because you will be asked to enter it every time you do funding transactions.
Next is the Two-Step Verification which is an added security layer, where you can select how you want to receive your code. The choices are Google Authentication, Email, or SMS. Click on the drop-down to navigate these options.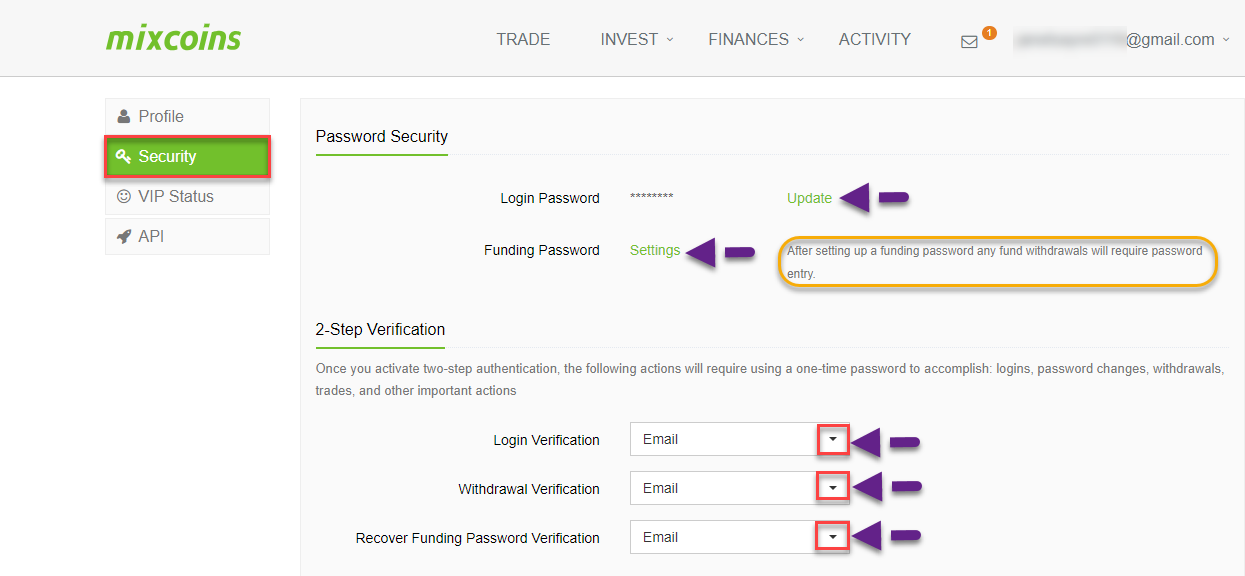 The third verification stage is uploading your photo to verify your identity. Please refer to these requirements and click on the confirmation box and the 'Submit' button to proceed.

You will receive an email with an approval of the documents you have submitted.
You're on the right track! You have been verified on MixCoins. 
3. Secure your MixCoins account by setting a 2-Factor Authentication (2FA)
What is 2FA?
Two-factor authentication, also known as 2FA, is an extra layer of security or added protection which we refer to as multi-factor authentication. Not only the username and password are required but also a piece of information that only a user possesses. This process is to confirm a user's claimed identity.
The 2FA process helps lessen the number of identity theft cases as well as phishing via email. It would be harder for potential intruders to gain access and steal someone's identity and personal data without that piece of information that only the account owner knows.
In the case of exchanges what the user has are his/her login details such as the username and password. The form of 2FA that a user possesses for this instance is a token or code. The code can be received either through SMS on a user's mobile phone or via applications like Google Authenticator or Authy.
Click this if you want to know more about Authy. You can also download the app through the link provided.
In this step, we will activate 2FA on your MixCoins account. Go to 'Security' and select 'Google Verification'.

Scan the barcode, then type in the numbers right below it.
Click on the 'Activate' button to proceed.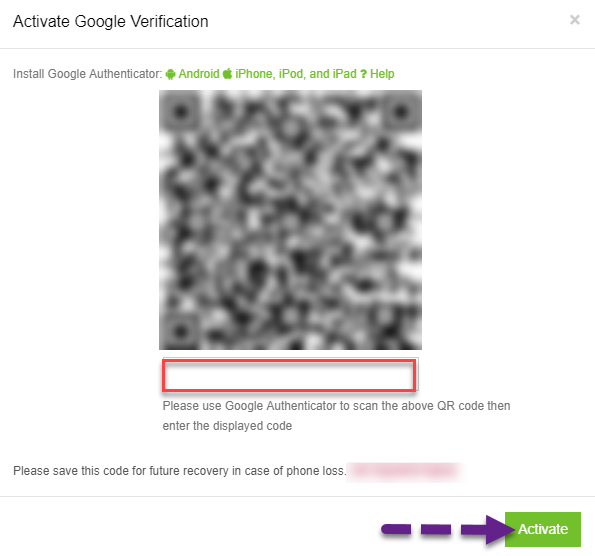 You will see confirmation texts that Two-Step Verification has been successful.
When asked to enter an email confirmation code, refer to your Inbox and copy that code. Click on the 'Confirm' button to continue.

After clicking on 'Confirm', another email confirmation will be sent out saying you have logged in successfully.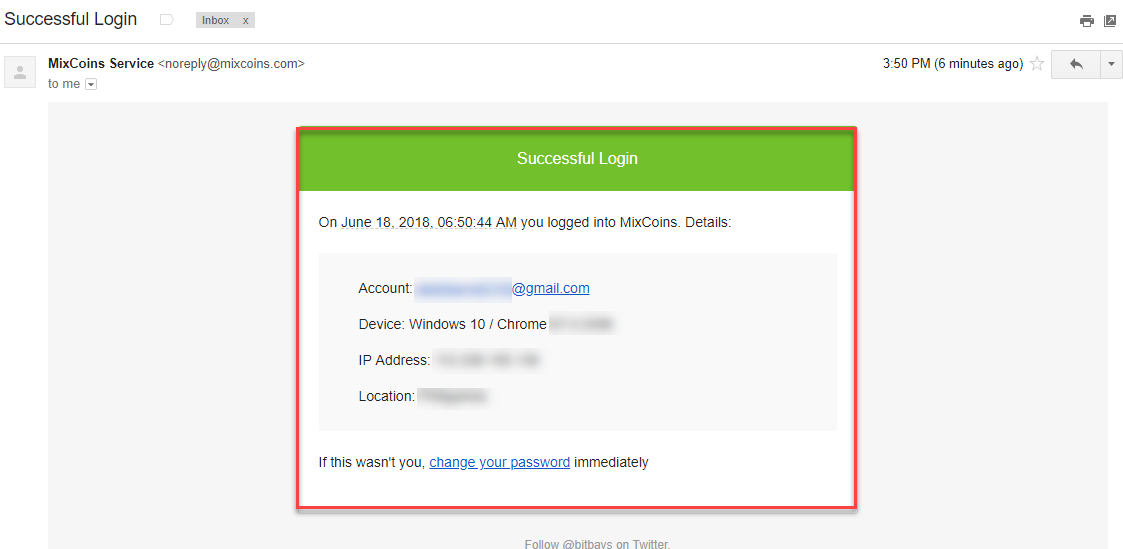 Good job on securing your account on MixCoins!
4. Funding your MixCoins account
Let's start putting money into your account by depositing with the use of Fiat currencies and Bitcoin Cash.
Click on the drop-down arrow next to your email address for you to view your Total Assets. To deposit, click on the 'Deposit' box, depending on which money you wanted to transact.

For cryptocurrencies, just copy the Bitcoin address to start transferring funds from your Bitcoin wallet.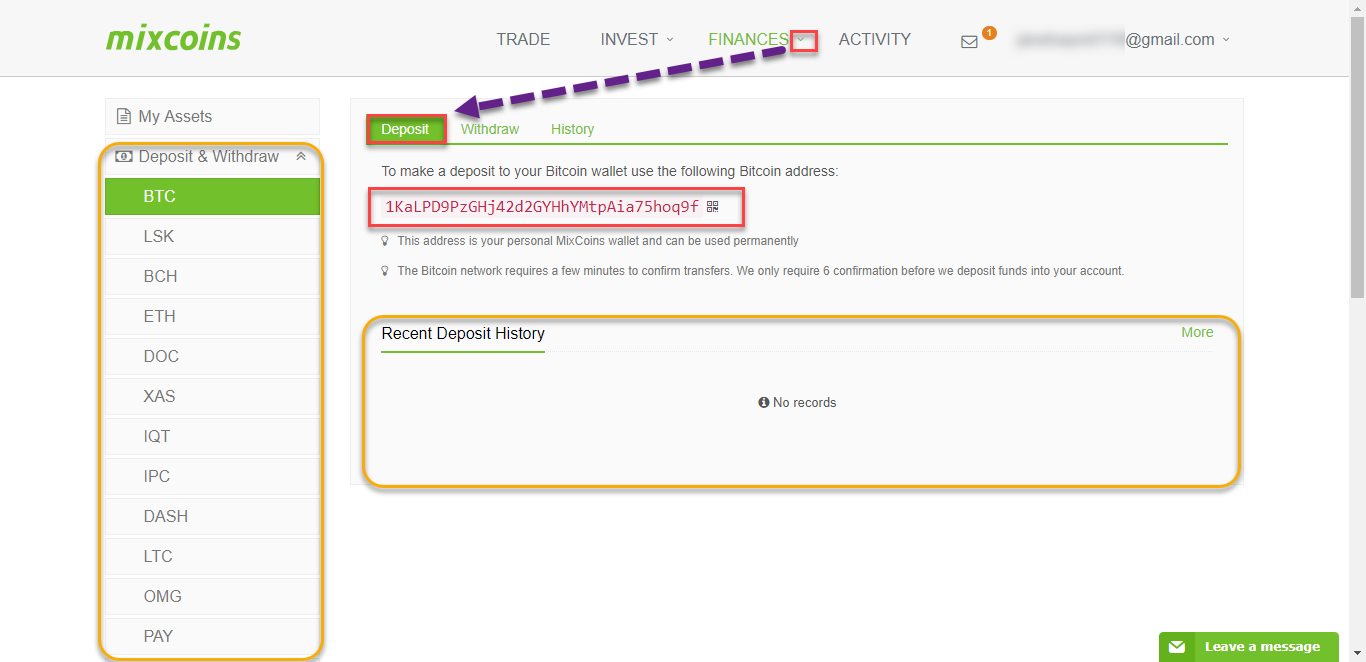 For Fiat money, select the Deposit Method as well as the amount. Click on the 'Deposit' button to continue.
You can view your Transaction or Order History right below each transaction page.
International transfers typically take 2-7 working days after receiving the transfer funds are immediately deposited into the member's account.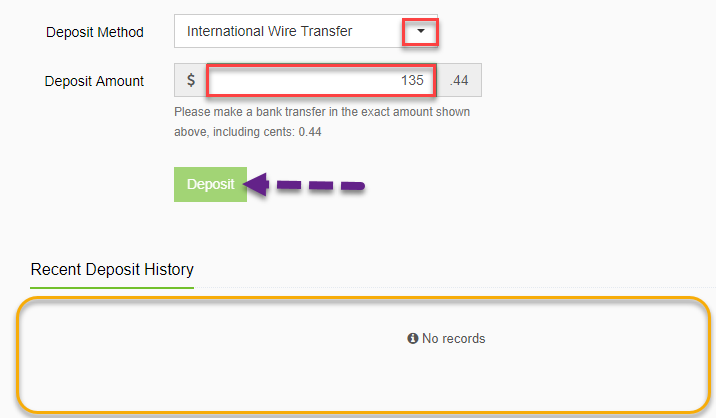 Excellent job! You have funded your account on MixCoins.
5. Start Trading Bitcoin Cash on MixCoins
With the funds you've deposited, you are now ready to trade on your MixCoins account.
Go to 'Trade' where you can view the dashboard. The chart is where you can monitor the market trending. This will guide you before you start trading.
At the lower right-hand corner of the screen is where you can buy Bitcoin Cash. Choose between Limit Order and Market Order.
A limit order searches the order book for a direct match. If there's a match, the order is completed immediately. If not, the limit order is added to the order book until another member places a matching order.
A market order is set at a current market price, meaning, real time.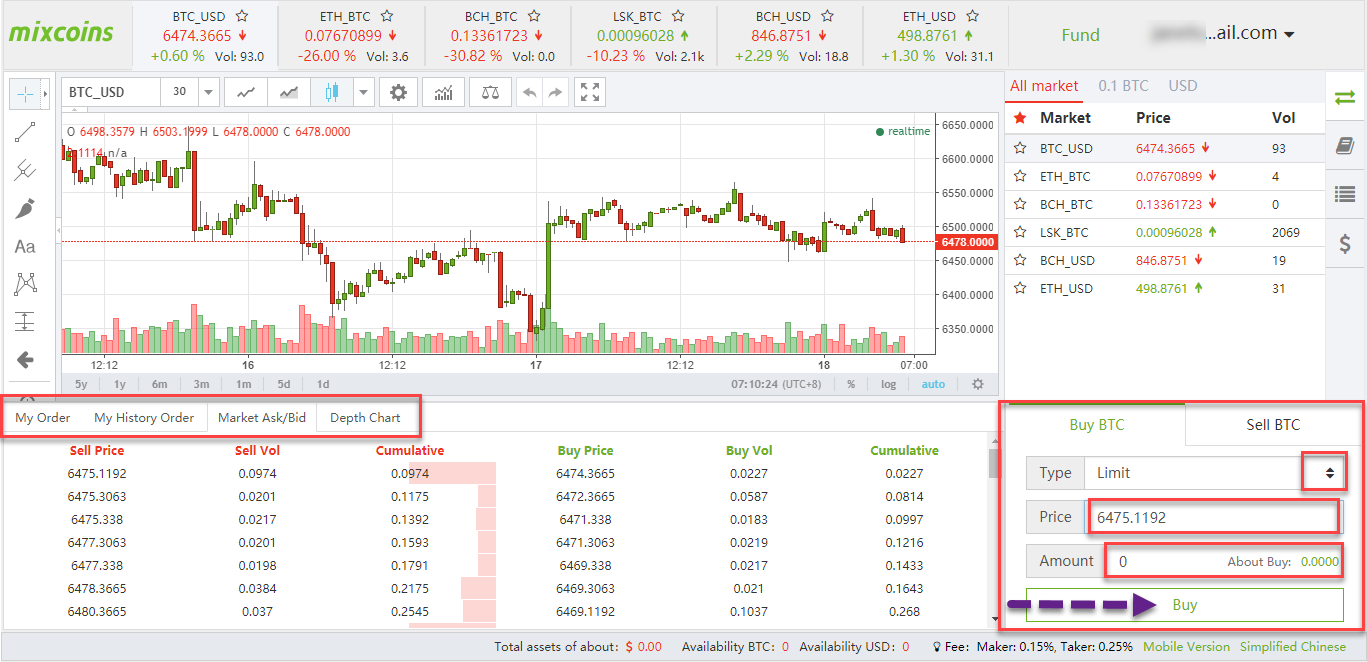 After selecting which order you wanted to transact, type in the amount and click on the 'Buy' box.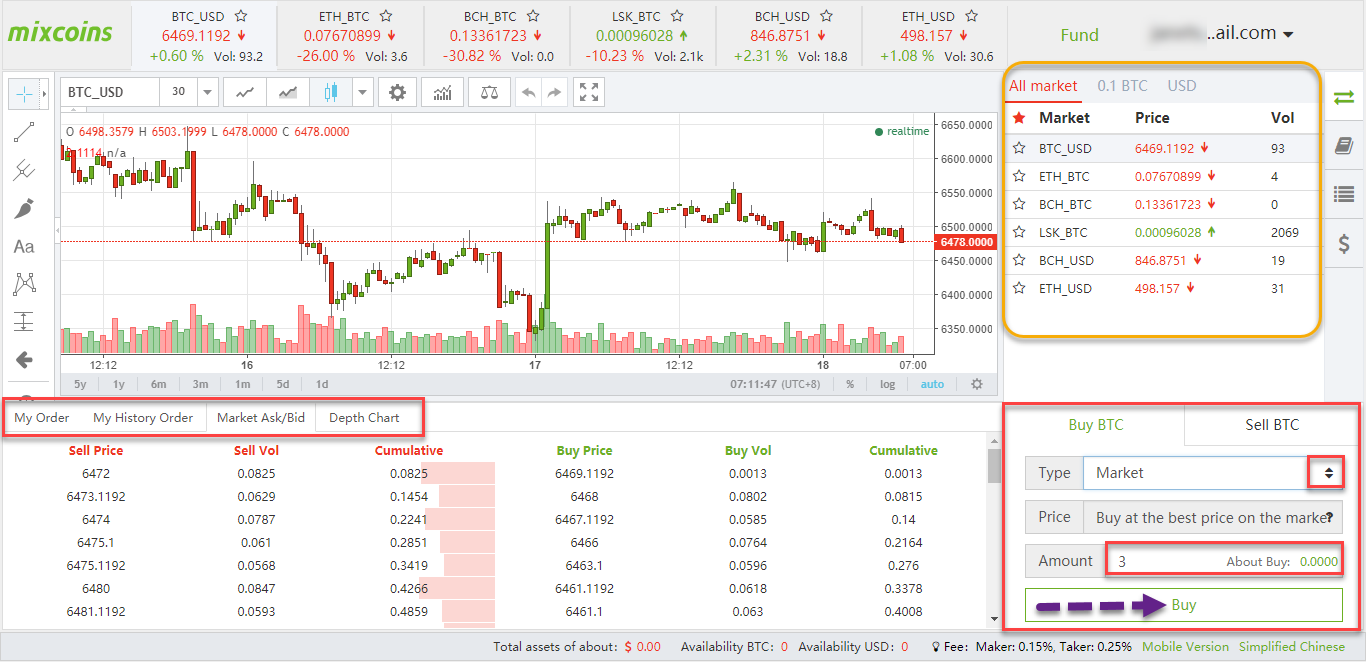 You can check the fees here. After buying Bitcoin Cash, you can go to My History order view your transaction.
Congratulations! You've just bought your very first Bitcoin Cash on MixCoins.