Step by step overview on how to buy Bitcoin on Poloniex
Poloniex was founded in January 2014 and is said to be one of the most active crypto exchanges in the world. This US-based platform gives you access to the latest tokens while monitoring your account 24/7 blocking any suspicious activity.
Here is a step by step image guide on how to buy Bitcoin on Poloniex.
1. Sign-up on Poloniex
To get started, access the exchange site here. Select on "Create an Account" to open up a Poloniex account.
The first thing you need to do in order to buy Bitcoin on Poloniex is to create an account. There's no KYC required for withdrawals below $10,000 per day. To create an account on Poloniex, click on the button below and follow the instructions.

The page will take you to the "Registration page" where you need to fill out the form and approve the captcha as well as the agreement confirmation. Once done, click on the "Register" button.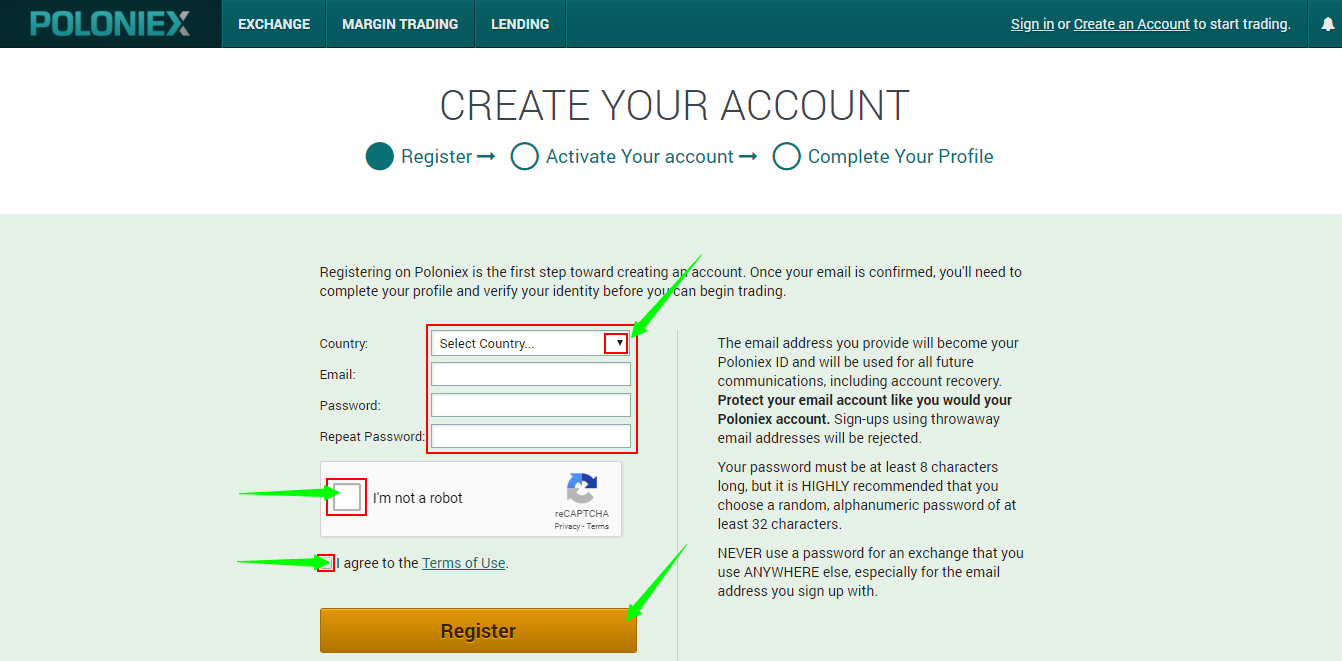 You will receive a confirmation message from Poloniex sent to your email. Locate that message and click on the link to validate the registration process.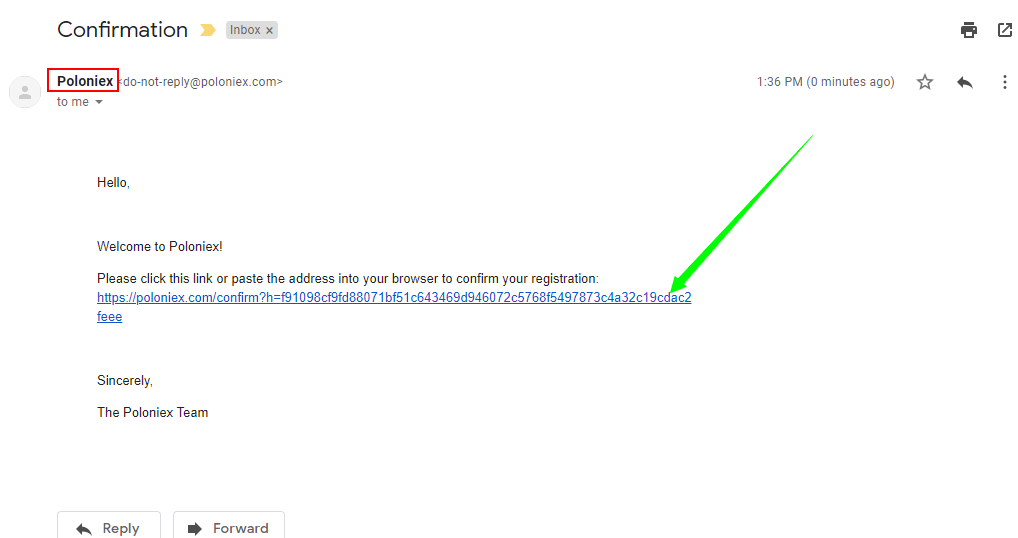 Once the link is clicked, you will be routed to the Poloniex page confirming that your email address has been validated. Sign in with your registered username and password to continue.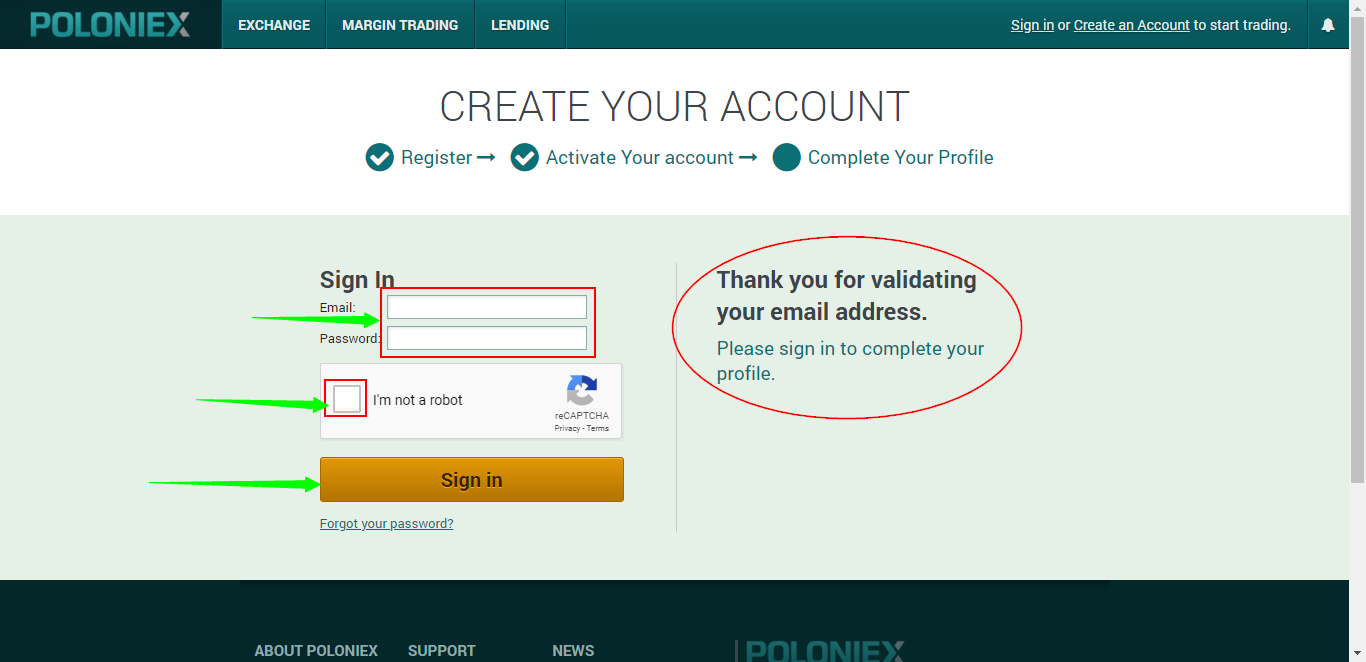 Great job! You have successfully created an account on Poloniex.
2. Validate your Poloniex account
Validating your Poloniex account is a vital process and must be followed. To do this, fill out the "Profile" form after logging in to your newly registered account. Check the "Agreement" box and click on "Begin Verification."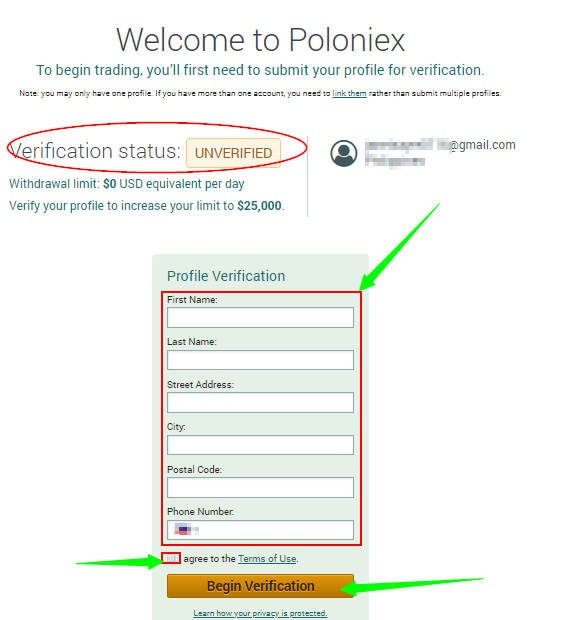 The next step requires you to present an ID. Click on "Start ID verification" and upload the front and the back view of your preferred ID.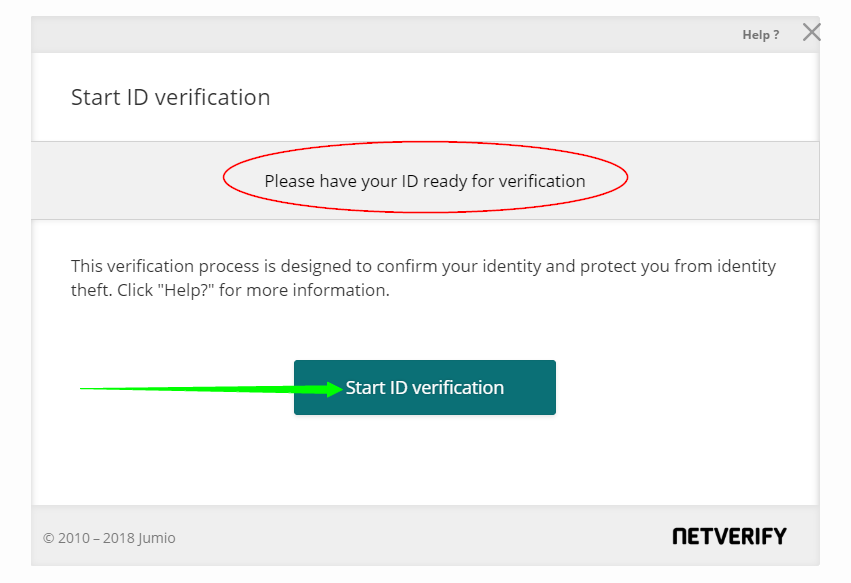 After submitting the ID photos, you can go to your profile to check on the status of the ID verification process.

Way to go! You have verified your identity on Poloniex. 
3. Set up Two-Factor Authentication on your Poloniex account
What is 2FA?
Two-Factor Authentication, also known as 2FA, is an extra layer of security or added protection which we refer to as multi-factor authentication. Not only the username and password are required but also a piece of information that only a user possesses. This process is to confirm a user's claimed identity.
The 2FA process helps lessen the number of identity theft cases and as well as phishing via email. It would be harder for potential intruders to gain access and steal someone's identity and personal data without that piece of information that only the account owner knows.
In the case of exchanges what the user has are his/her login details such as the username and password. The form of 2FA that a user possesses for this instance is a token or code. The code can be received either through SMS on user's mobile phone or via applications like Google Authenticator or Authy.
To activate 2FA on your Poloniex account, click on the screwdriver icon at the upper-right hand corner of the page and select on "Activate Two-factor Authentication." Type in your password as well as the six-digit code, then confirm that you have backed up the 16-digit key. This will allow you to recover Google Authentication in case your phone is lost or stolen.
Click on "Enable 2FA" to continue.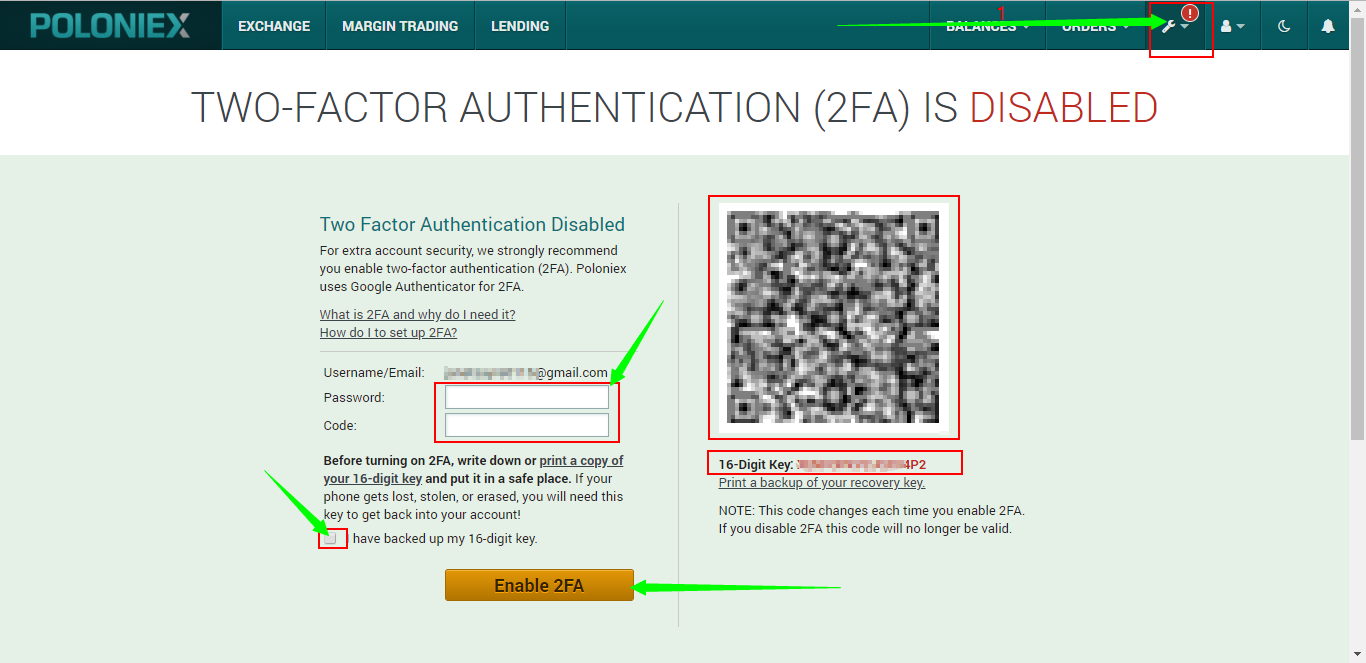 The Poloniex page will then confirm that you have enabled 2FA.

Awesome! Your Poloniex account is now safe. 
4. Add funds on your Poloniex account
Since we have verified your identity on Poloniex and made sure that your account is safe to use, it's time to deposit funds. Click on "Balances" and select on "Deposits/Withdrawals." Keep in mind that you can only deposit cryptocurrencies with Poloniex. In this example, let's use BTC.
To start depositing, select BTC from the list of cryptocurrencies and click on "Deposit."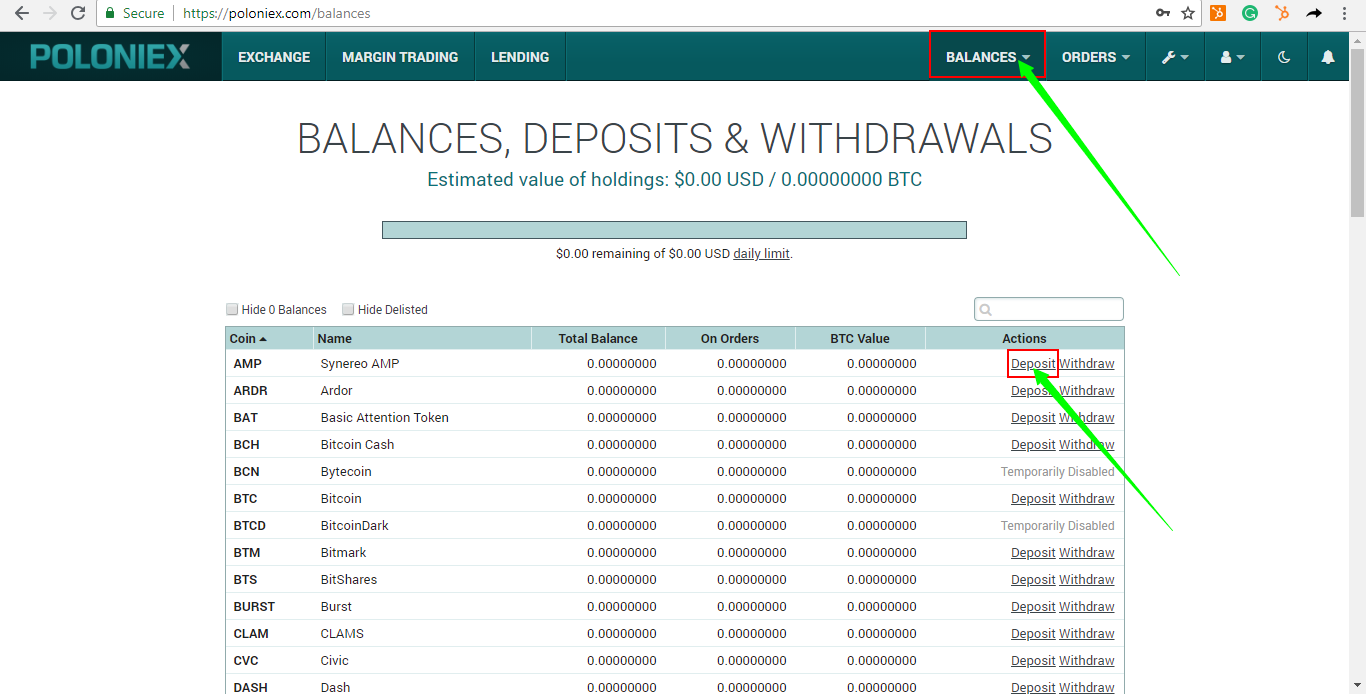 Copy the Deposit Address and use it in sending BTC. Make sure that you are not sending any other currency to your deposit address to avoid losing funds.

Excellent! You have successfully funded your Poloniex account. 
5. Start trading on Poloniex
You can start trading on Poloniex using your funded account. Click on "Exchange" to do so.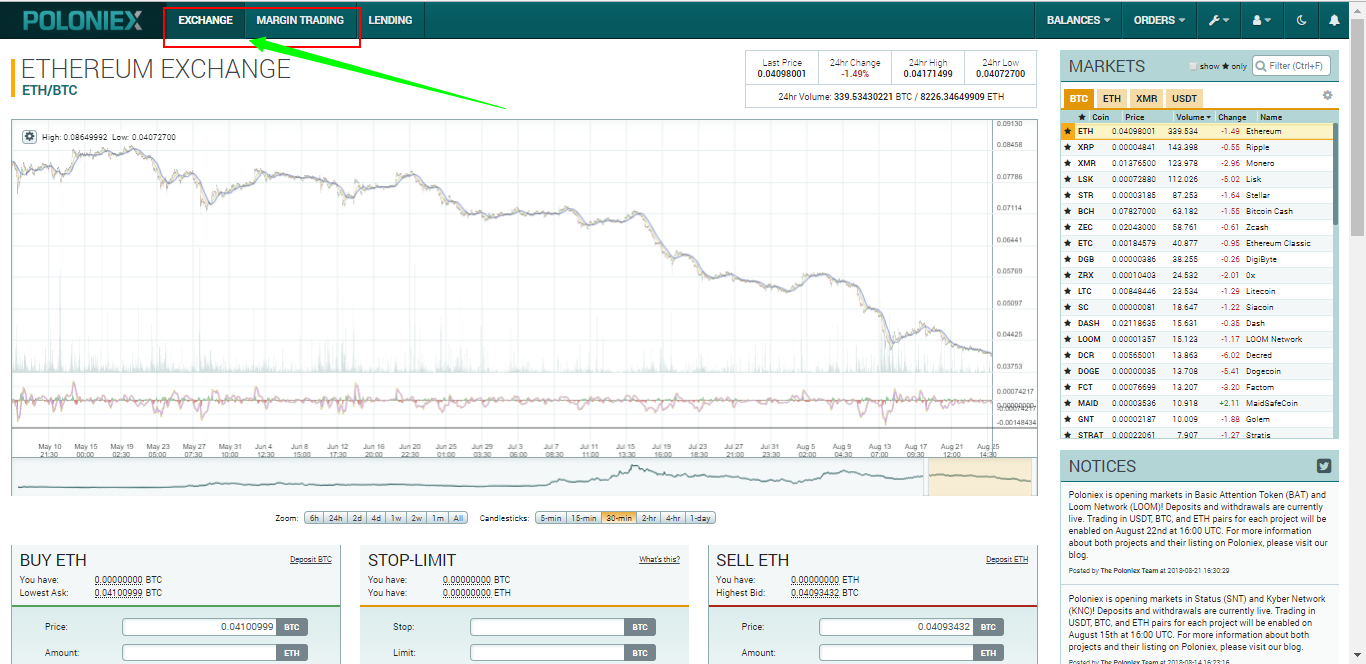 Using "Markets" as your reference before doing any trading transaction, select your currency, then scroll down the page and go to "Buy Bitcoin" where you can type in your amount. Click on "Buy" whenever you're ready.
Click on "Orders" at the upper-right hand portion of your Poloniex page to view your open orders as well as your trading history and analysis.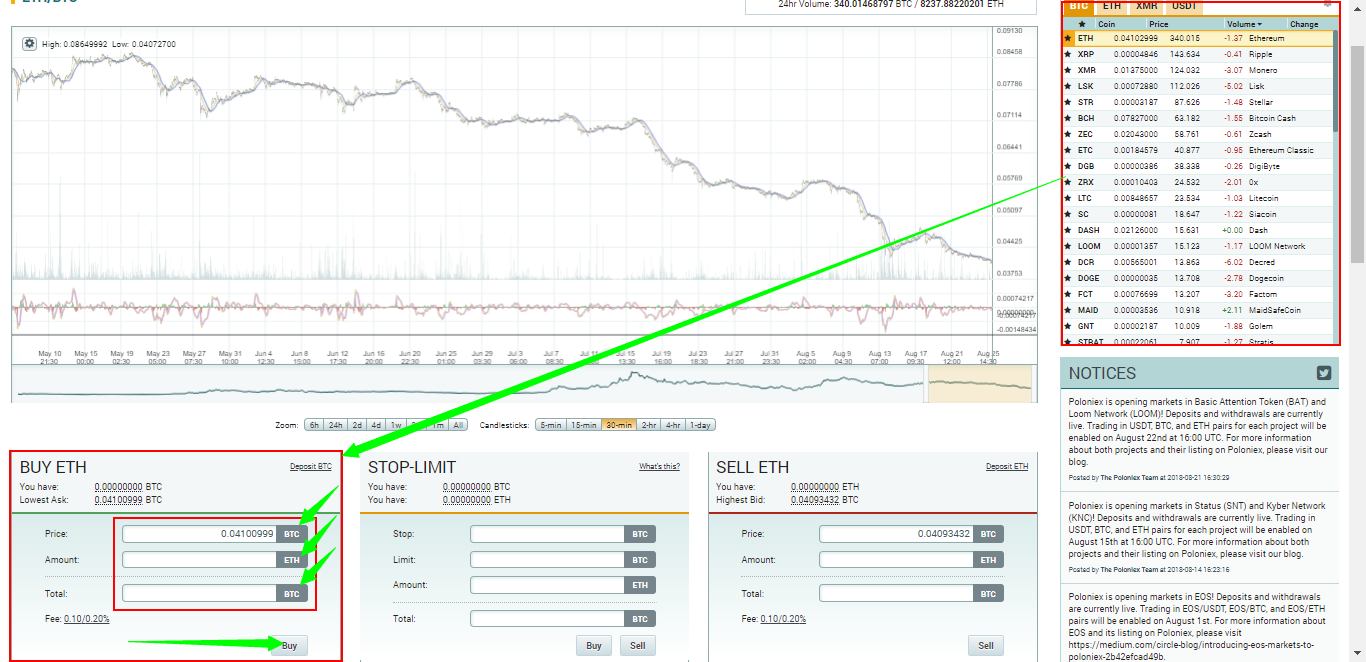 Fantastic! You have bought your first Bitcoin on Poloniex.