Step by step overview on how to buy Egretia (EGT) on KuCoin
KuCoin is a cryptocurrency exchange aiming to provide safe and convenient digital asset transactions. This blockchain asset exchange boasts its easy-to-use platform, safe trades, 24/7 Customer Support, low transaction fees, and fast withdrawal.
Below are the steps on how to start trading on KuCoin:
1. Sign-up an account on KuCoin
The first thing you need to do in order to buy Egretia (EGT) on KuCoin is to create an account. To create an account on KuCoin, click on the button below and follow the instructions.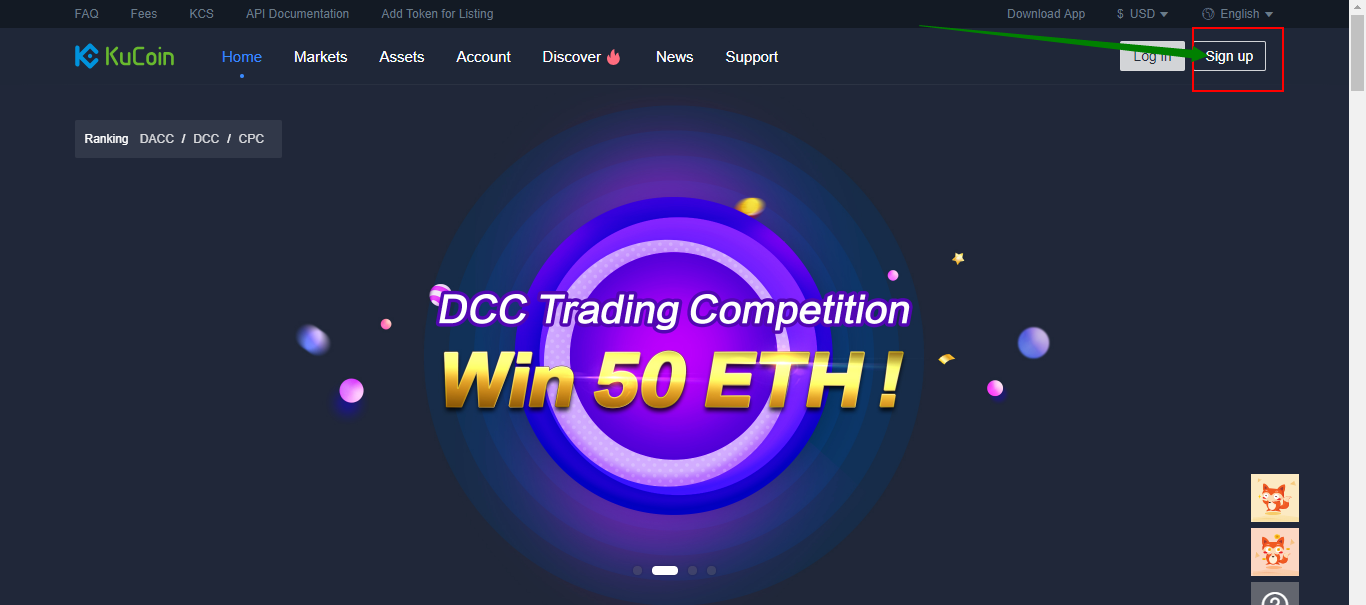 Type in your email and password. Enter the referral code, if there's any, then check the agreement box. Whenever you're ready, click on the "Next" button.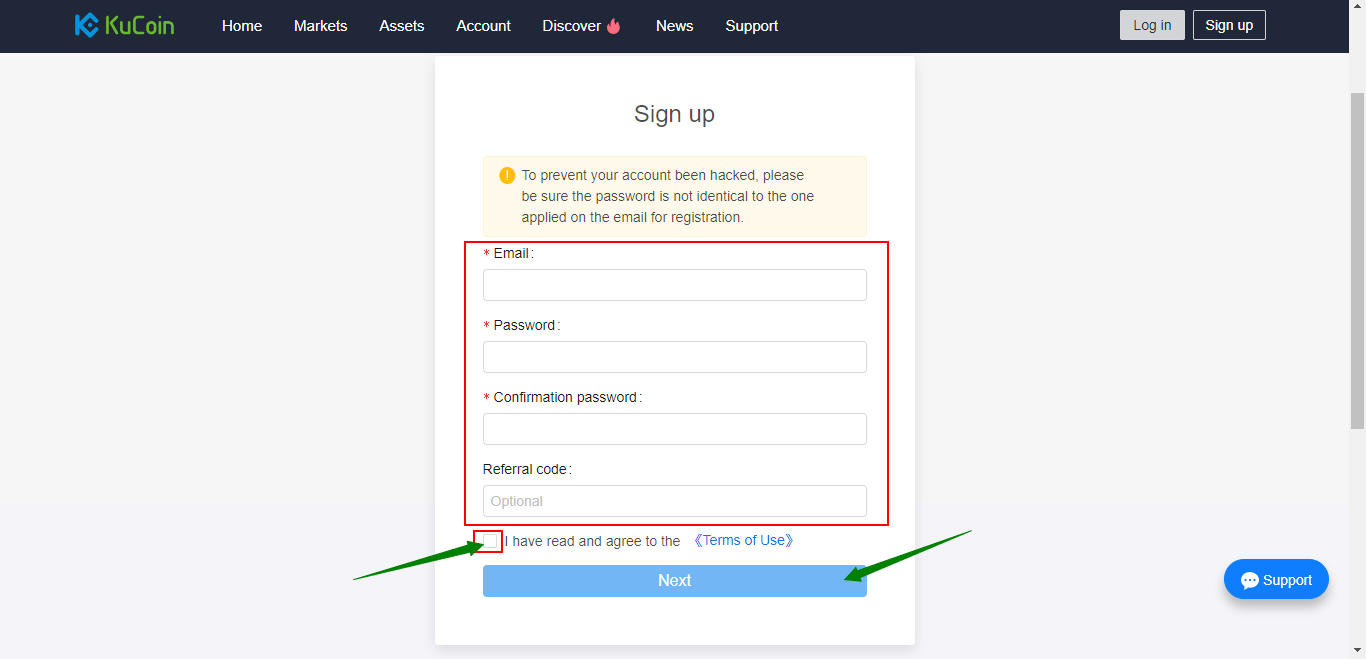 A new box pops up asking you to complete the puzzle by dragging the circle button going to the right until the puzzle fits in.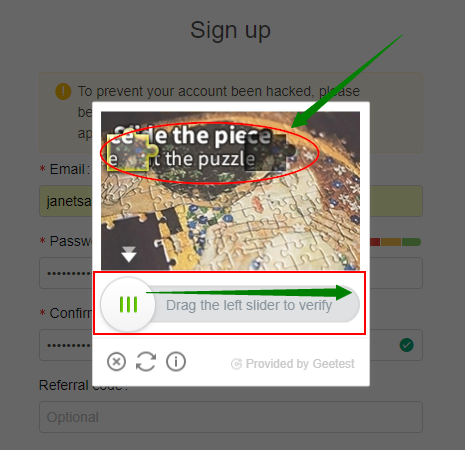 You will then instructed to check your email for confirmation.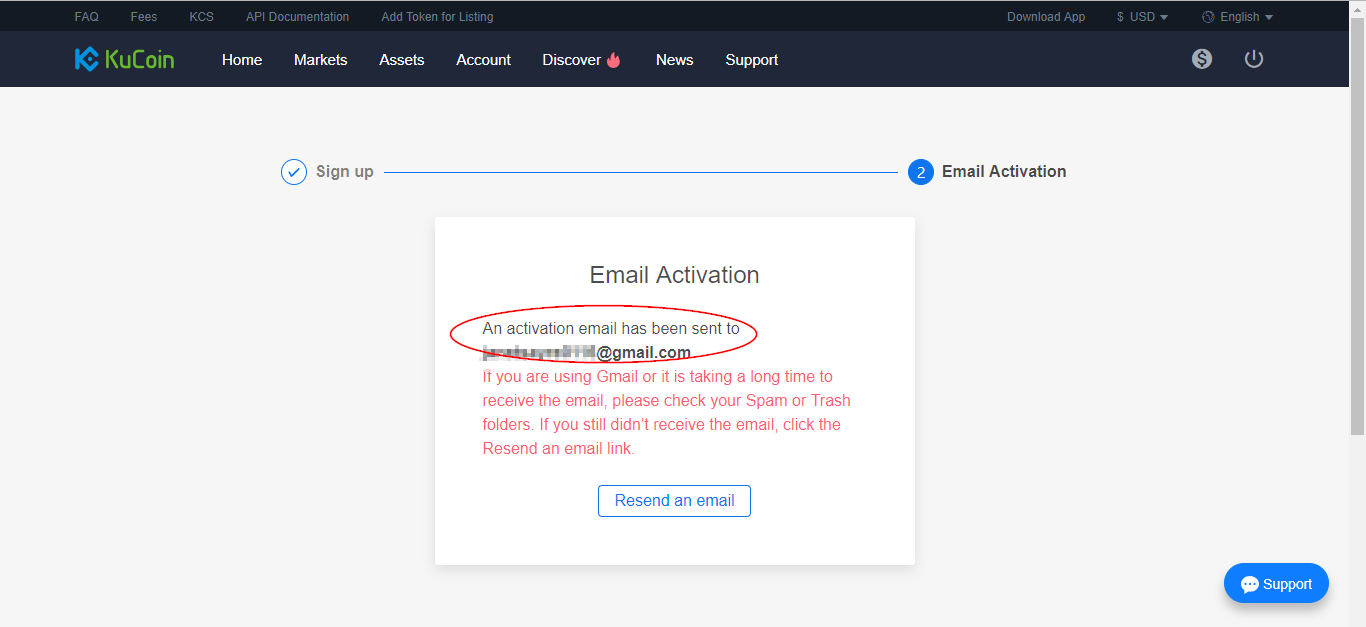 Check your Inbox and locate the KuCoin account validation message, then click on the link attached to it. The link should take you back to the KuCoin log in page.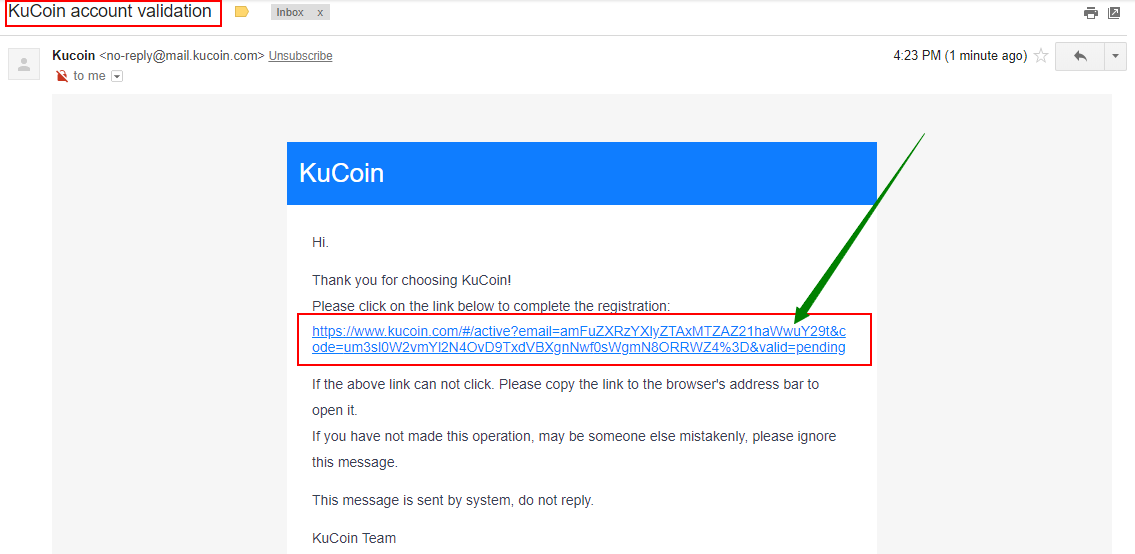 There you go! You have registered an account on KuCoin. 
2. Secure your KuCoin account by setting a 2-Factor Authentication (2FA)
What is 2FA?
Two-factor authentication, also known as 2FA, is an extra layer of security or added protection which we refer to as multi-factor authentication. Not only the username and password are required but also a piece of information that only a user possesses. This process is to confirm a user's claimed identity.
The 2FA process helps lessen the number of identity theft cases as well as phishing via email. It would be harder for potential intruders to gain access and steal someone's identity and personal data without that piece of information that only the account owner knows.
In the case of exchanges what the user has are his/her login details such as the username and password. The form of 2FA that a user possesses for this instance is a token or code. The code can be received either through SMS on a user's mobile phone or via applications like Google Authenticator or Authy.
Click this if you want to know more about Authy. You can also download the app through the link provided.
Let's activate 2FA on your KuCoin account. The moment you log in, the first box that pops up is the Account Security asking you to activate 2FA. Go to Account and click on "Bind 2-step verification."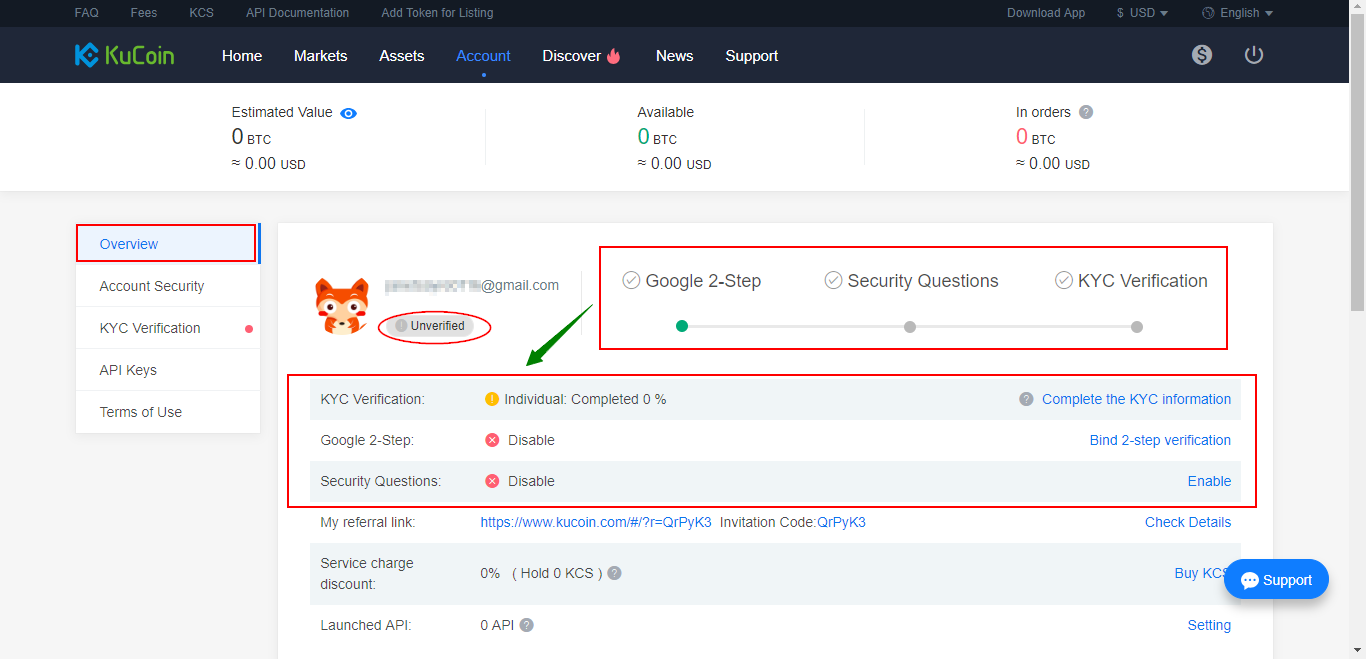 Secure your back up key as instructed and click "Next" to continue.

Scan the barcode using your Google Authenticator app and type in the 6-digit verification code. Click "Submit" to continue.

You will then see a confirmation message advising you not to unbind Google 2FA to preserve security on your KuCoin account.

Great job on securing your KuCoin account. 
3. Verify your identity on KuCoin
After confirming security on your KuCoin account, you can proceed with verifying your identity. It's more like getting to know you as a user. First, start by setting up the security questions.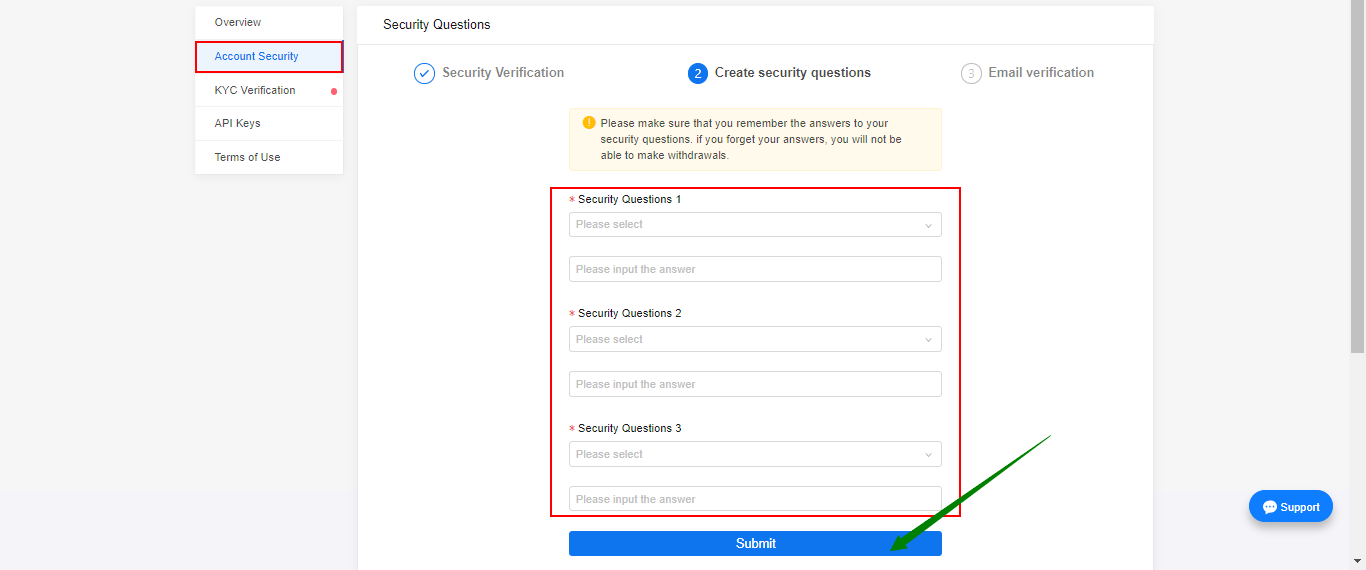 You need to confirm your email account after creating your security questions.
Click on the "Confirm" box or the link attached to the message.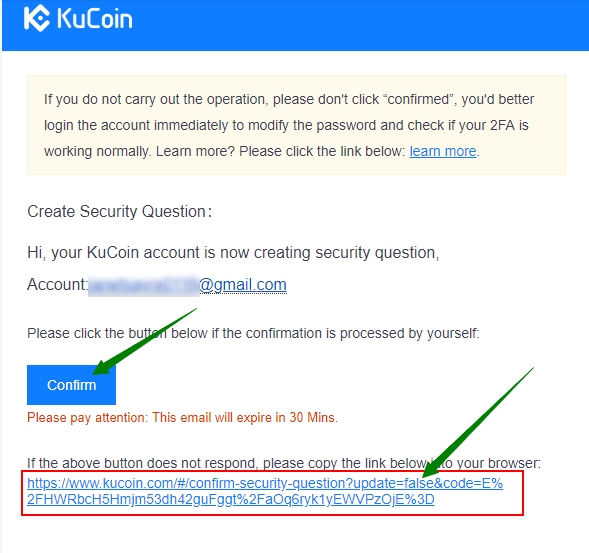 The link should redirect you to the KuCoin page confirming that your email has been verified.

Next, set up KYC (Know Your Customer) verification. Select the type of account that you're setting up. In this example, we opt to create an individual account. Click on the blue circle icon to continue.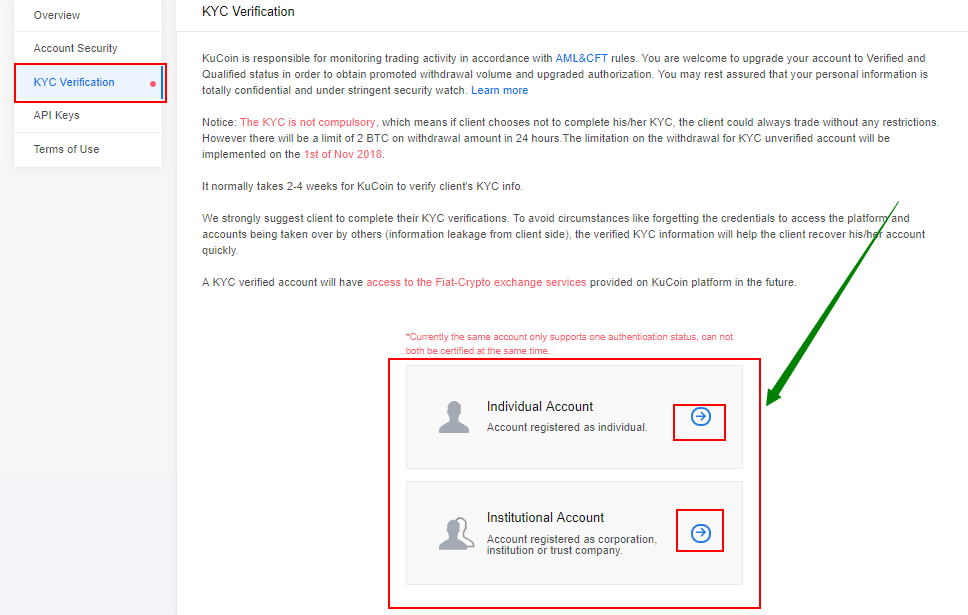 The page will then display the requirements that you need to comply. Click on "Continue."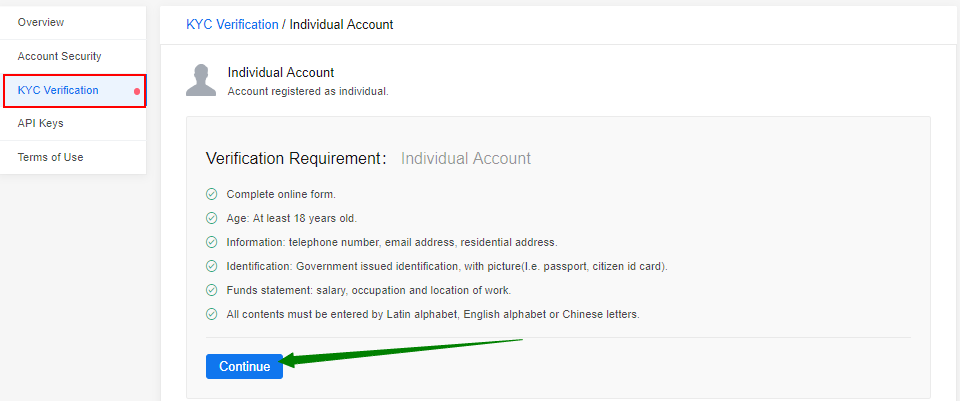 Fill out the form accurately as well as submit an ID as per instructions. Click on the blue circle next to the information that you're working on.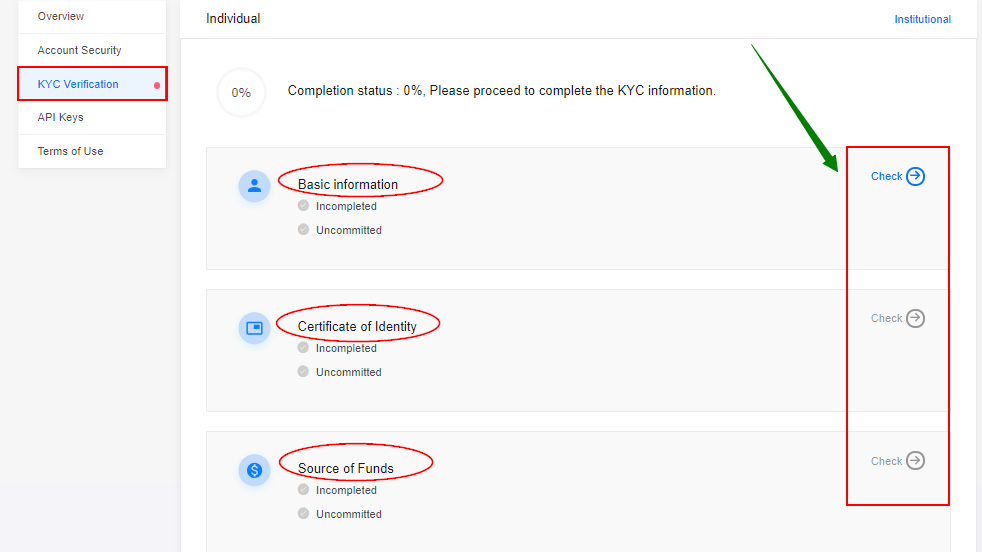 The status should reflect as completed once you're done updating them.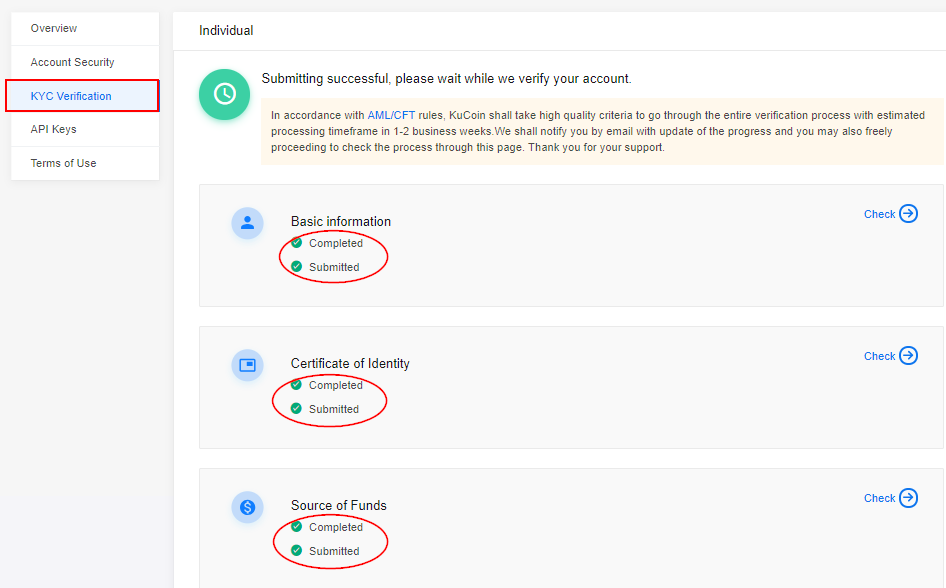 If you review "Account Security," you should see that each step is marked as completed.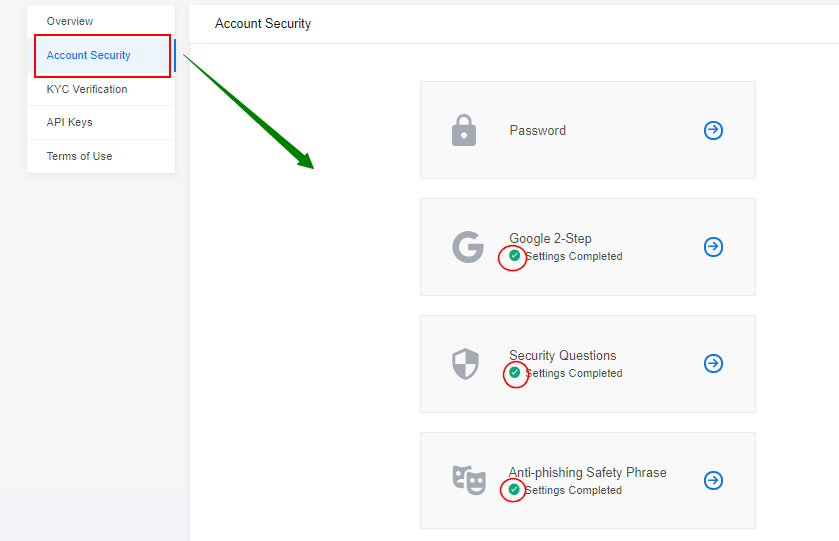 When you go to "Overview," you should also see the overall account verification status. Your account changes to "Verified" once KYC is confirmed and approved by KuCoin.
Excellent! You have verified your identity on KuCoin!
4. Fund your KuCoin account
With KuCoin, you can deposit cryptocurrencies like Egretia (EGT). Go to "Assets" and select your Egretia (EGT) or if it's more convenient for you, type in your Egretia (EGT) on the Search bar. Click on "Deposit" in line with your selected Egretia (EGT) or directly click on the "Deposit" menu at the left side of the screen. We are using BTC in this example.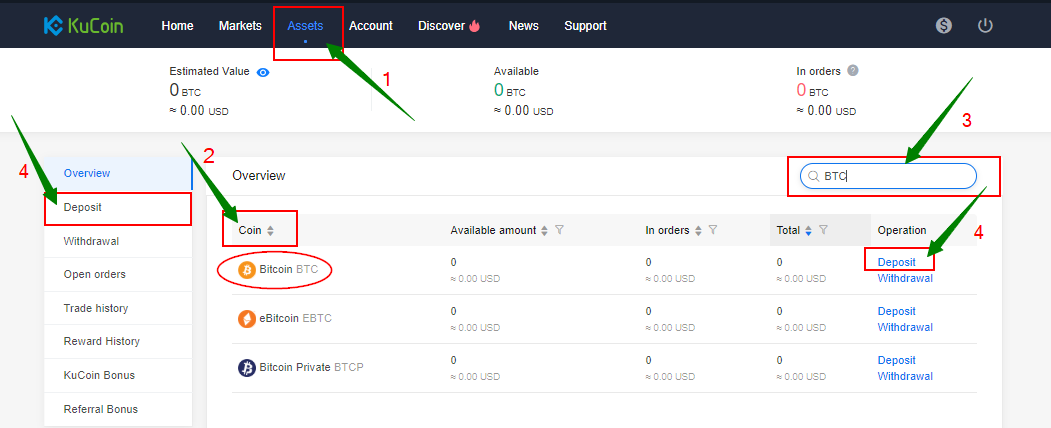 Copy your Egretia (EGT) address or scan the barcode. Read the "Tips" prior to submitting your deposit. It is highly recommended to double check your wallet address before completing each deposit transaction to avoid losing money.
"Deposit history" is readily available should you want to check your pending and or all processed deposits.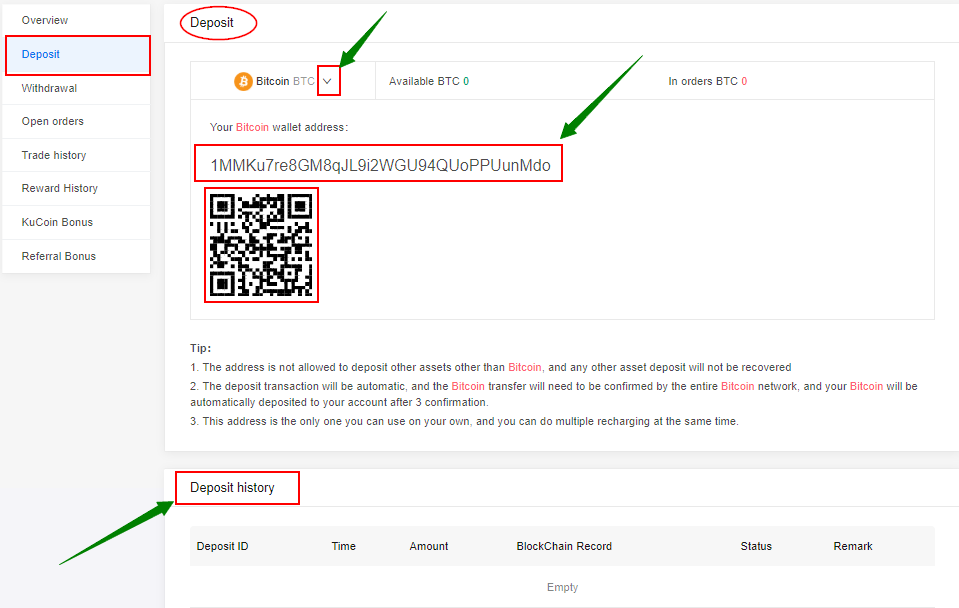 Way to go! You have funded your KuCoin account.
5. Start to trade on KuCoin
As soon as your KuCoin account is verified and funded, you can start trading. Go to "Markets" and select your Egretia (EGT). Once you have picked your selection, click on "Trading" right next to it.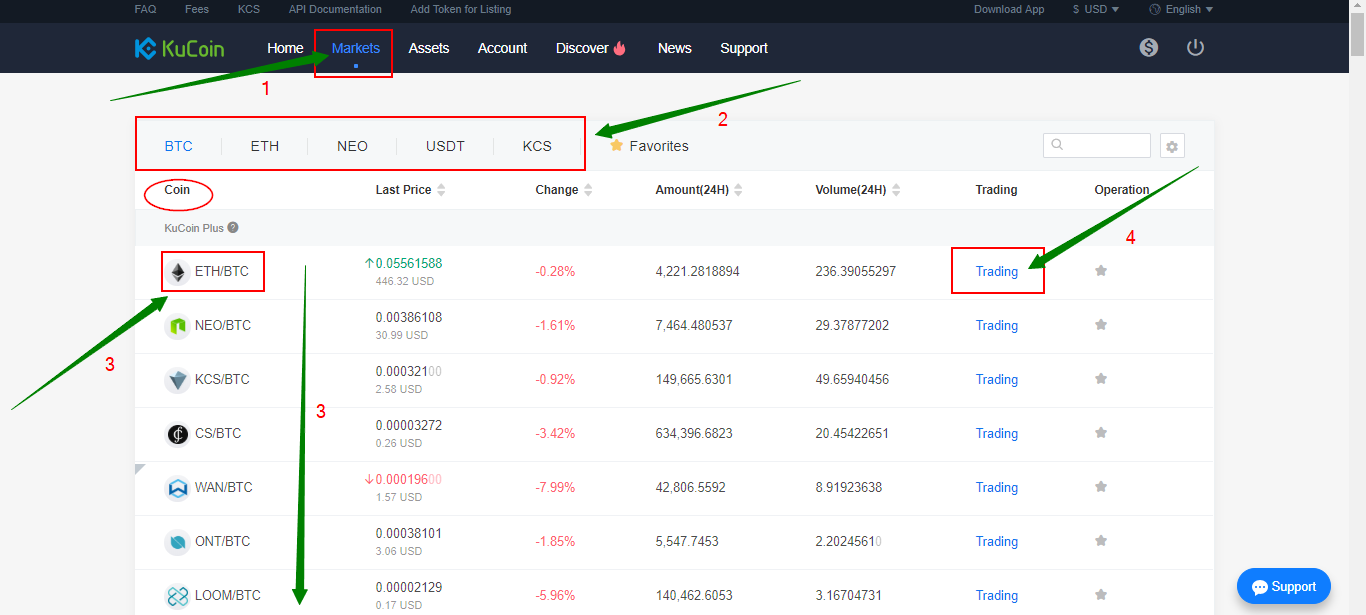 Fill out the "Buy" box with your preferred amount and click on the "Buy" button whenever you're ready. You can always refer to the Order book to help you determine which trades can be made. Once you're done buying, you can track your order by checking on "Open orders" or "Trade history."
Congratulations! You have bought your first Egretia (EGT) on KuCoin.