Step by step overview on how to buy Lambda (LAMB) on BitInka
BitInka is a Latin American exchange founded by Roger Gabriel in 2013. It allows traders to buy or sell Lambda (LAMB) easily and safely using their local currency. One of its unique advantages is the capability to deposit and withdraw through different fiat currencies.
To help you start trading on BitInka, we have prepared simple and easy steps.
1. Sign-up an Account on BitInka
Open the exchange platform by clicking this link.
On its homepage, click on the 'Select Location' tab which is on the upper right corner of the page, then select your location.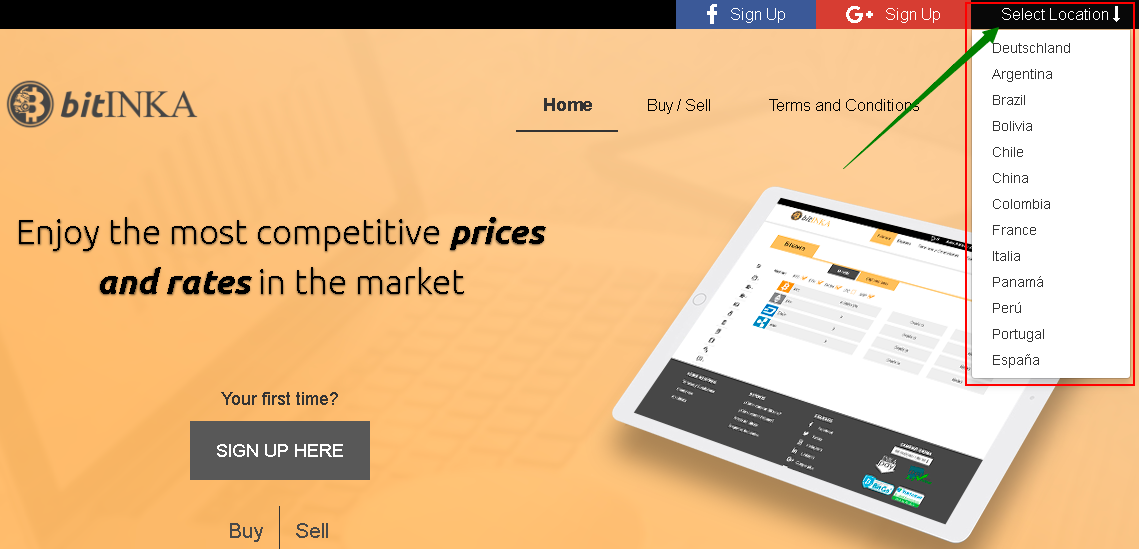 To sign up you can either click the 'Sign Up Here' button or register using your Facebook or Google Plus account.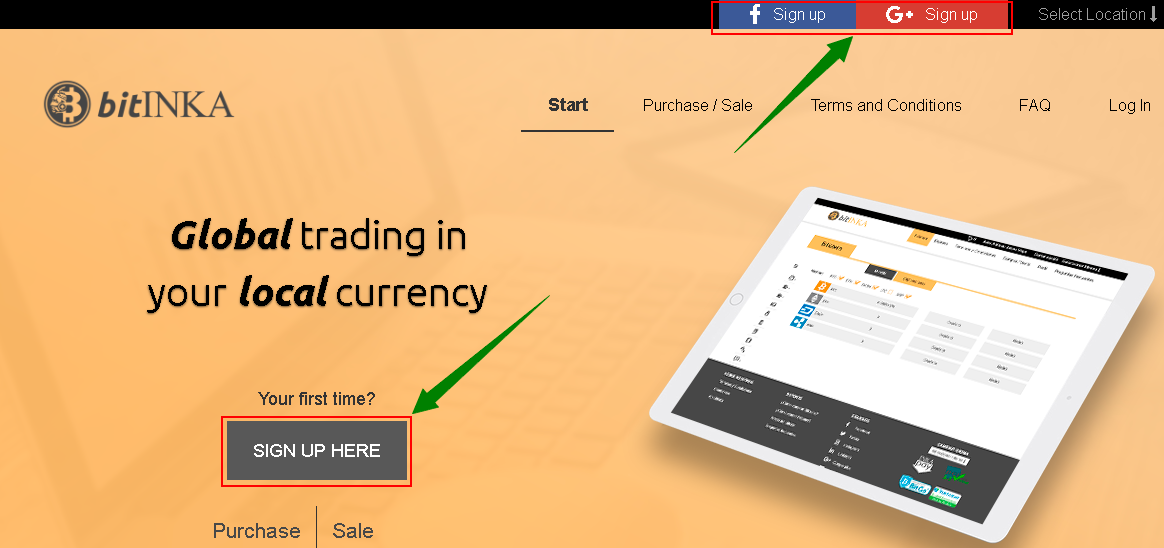 Under the 'Type of user' box, choose the type of account to which you would like to open. It can be for personal or company use. Lastly, select your Country of Residence.

Fill out the form with the information that is being asked such as your First and Last Name, Email, Password, etc. After entering the Captcha Code and accepting the terms and conditions, hit on the 'Sign Up' button.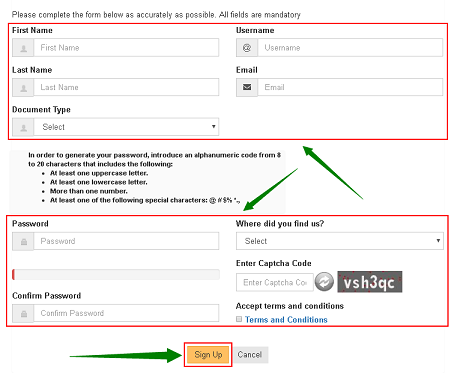 Click 'To accept' and check your email for the activation link.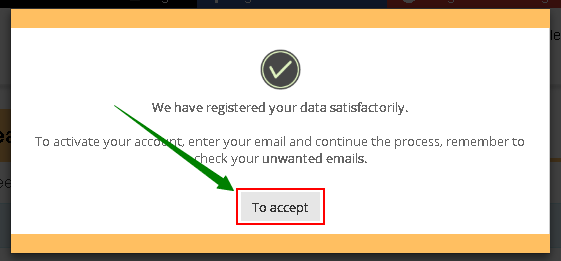 Access the email that you received from BitInka and click on the activation link as pointed by the arrow on the image below.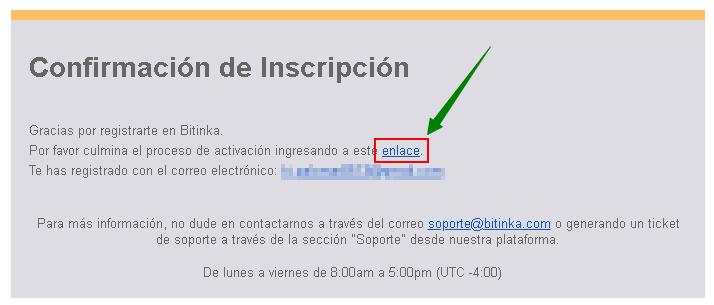 You will be routed to a page telling you that your registration is now complete.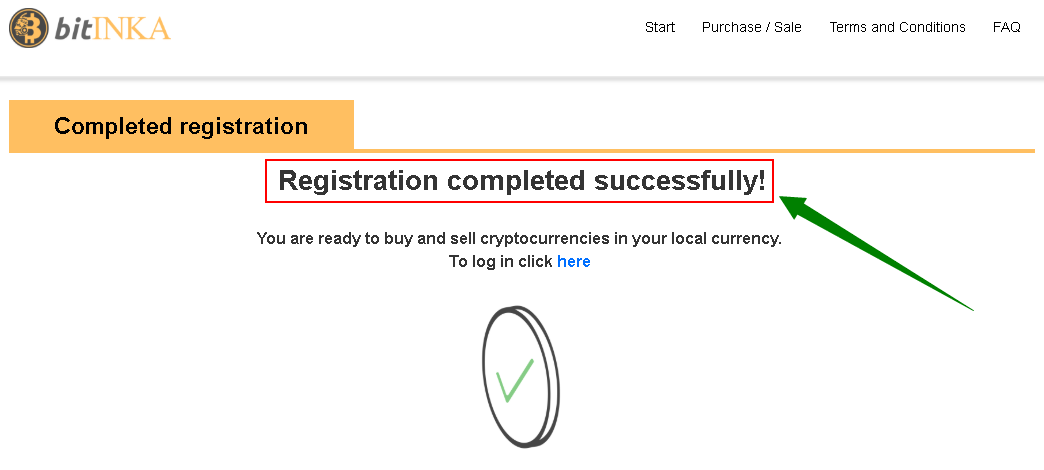 Good job! You have created an account with BitInka.
2. Get Verified on BitInka
So you can deposit and withdraw using different fiat currencies your account or identity needs to pass verification. If you're not able to validate your account within 30 days, you will have to register again.
On the registration confirmation page, click on the log-in link to start verifying your account. Please see below.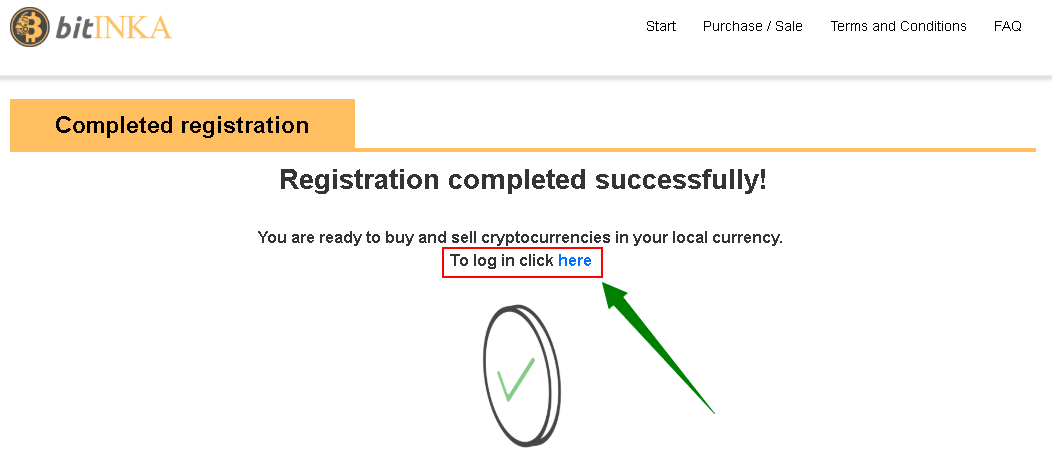 Type in your email and password, then click Enter.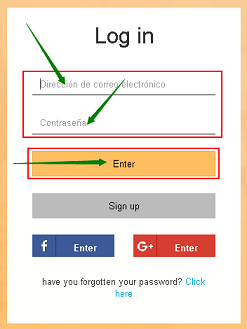 On the left panel, click on User Verification.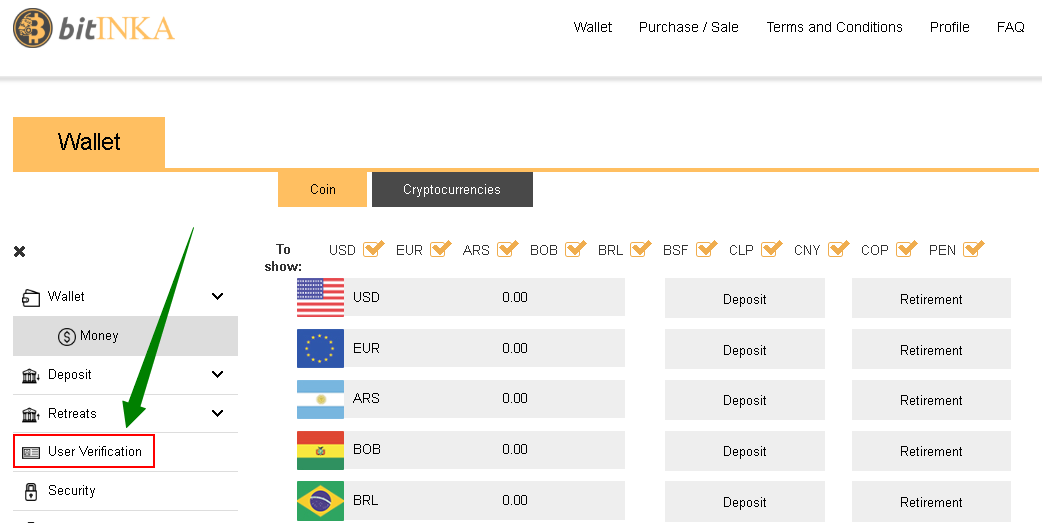 Provide all required information and make sure to check the box declaring that you're not a politically exposed person. After this, hit on Continue.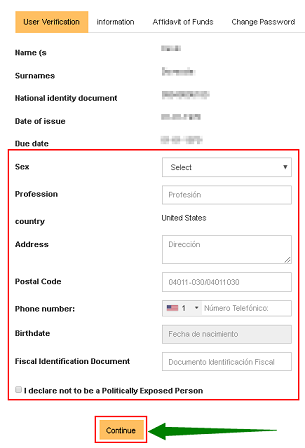 To complete the process, you will have to provide some documents such as the front and back of your National Identity Document. Don't forget to read the instructions to avoid verification delays.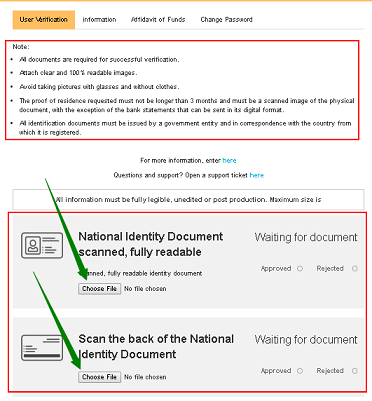 Aside from National Identity document, you also need to submit a Selfie with your identity document and your Proof of Address. If you want to know how to take a selfie correctly, you can also check BitInka's guide which you can see at the bottom of the page.
You will receive a notification within 24 to 72 hours once your account gets verified.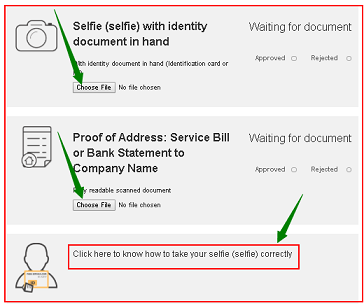 Perfect! Your BitInka account has been verified.
3. Secure your BitInka account by setting a 2-Factor Authentication (2FA)
What is 2FA?
Two-factor authentication, also known as 2FA, is an extra layer of security or added protection which we refer to as multi-factor authentication. Not only the username and password are required but also a piece of information that only a user possesses. This process is to confirm a user's claimed identity.
The 2FA process helps lessen the number of identity theft cases and as well as phishing via email. It would be harder for potential intruders to gain access and steal someone's identity and personal data without that piece of information that only the account owner knows.
In the case of exchanges what the user has are his/her login details such as the username and password. The form of 2FA that a user possesses for this instance is a token or code. The code can be received either through SMS on a user's mobile phone or via applications like Google Authenticator or Authy.
In this step, we will activate 2FA on your BitInka account through the Google Authenticator app. To start, go to the 'Security' page located on the left panel.
Check this if you want to learn more about Google Authenticator.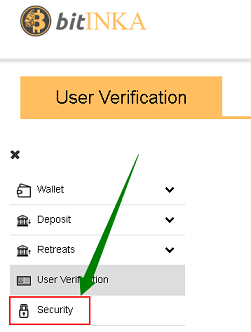 Hit on 'To accept' button to proceed.

Click on the 'Enable two-factor authentication' button.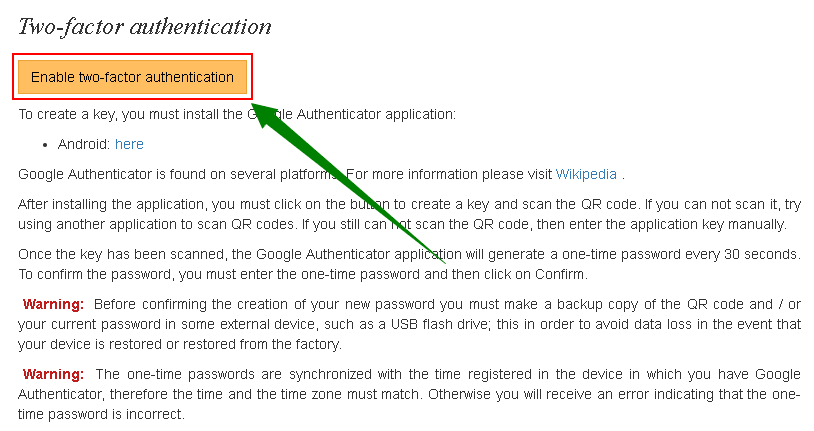 After installing the Google Authenticator app on your smartphone, you will have to scan the QR code. The app will generate a 6-digit code which you need to type in on the box provided. Click 'Enable two-factor' button to complete this step.
Note: If you're having a hard time scanning the code, you can also opt to add your BitInka account on the Google Authenticator app by typing in your Authentication key.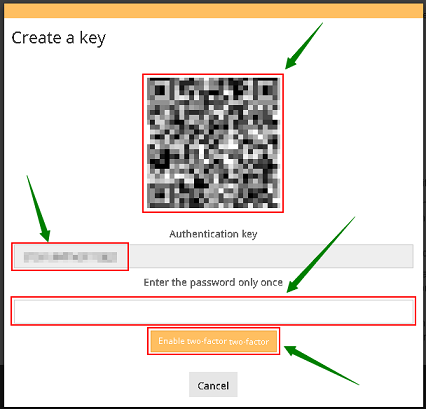 Click 'To accept' to proceed to the next step.

Awesome! 2FA is now securing your BitInka account.
4. Funding your BitInka account
Funding your BitInka account can be done using different fiat currencies. Here, we will show you how to do it.
On the left panel, click 'Wallet' and then 'Money' to access the Deposit page.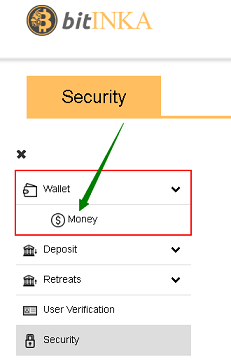 Choose your preferred fiat currency and hit on the 'Deposit' button beside the currency of your choice. On the next page, you will have to select an option to which you want to get the funds. The most commonly used method is through a bank transfer. After this, input the amount you wish to top up, click on the 'Total' field, view the amount to be deposited and hit Enter. You will receive an email with the details of the 'To Be Deposited' bank accounts.
To verify your deposit you need to go to the Portfolio section> Deposit> currency of your deposit and then click on Verify. Provide the required information, attach the voucher and hit on Save. Your deposit confirmation and availability will take within 24 to 72 business hours.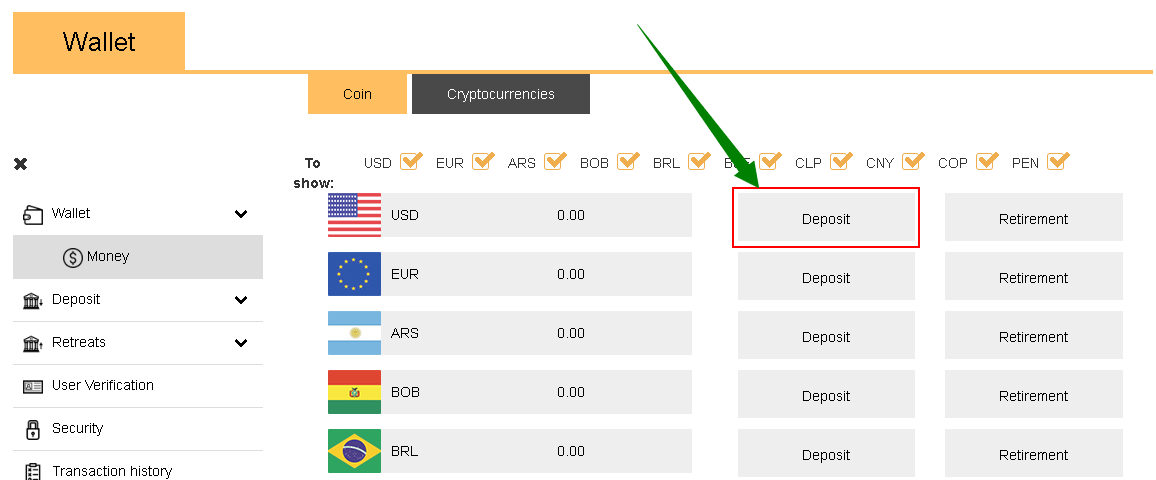 Excellent! You have funded your BitInka account. 
5. Start Trading Lambda (LAMB) on BitInka
Once you've gain funds for your BitInka account, you can now buy the Lambda (LAMB) of your choice.
To initiate the process, click on the 'Purchase/Sale' tab at the top of the page.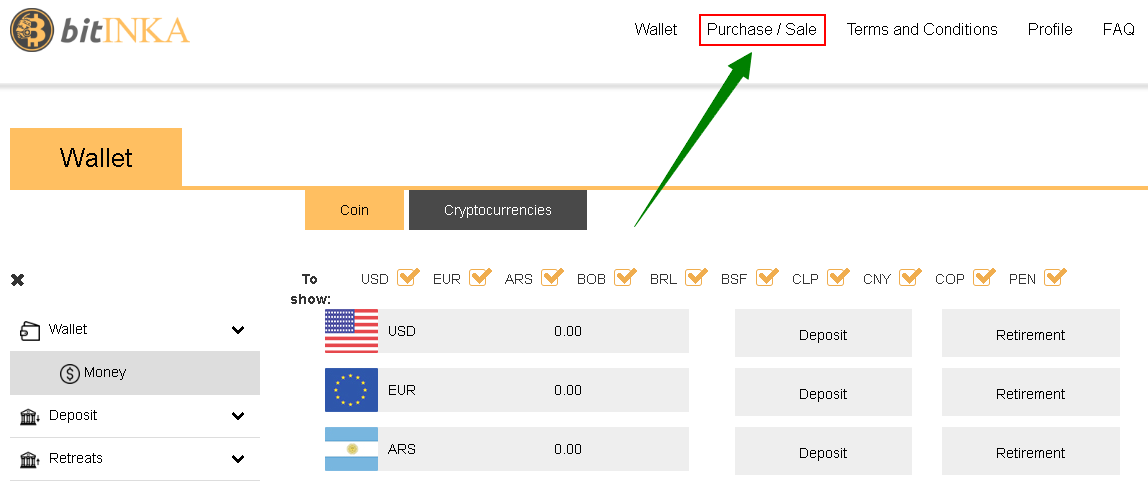 Click on the 'To buy' image.

Here, we will be using the deposit we have just made to your account. Credit card option on BitInka is still a work in progress. Select 'Wallet' to continue.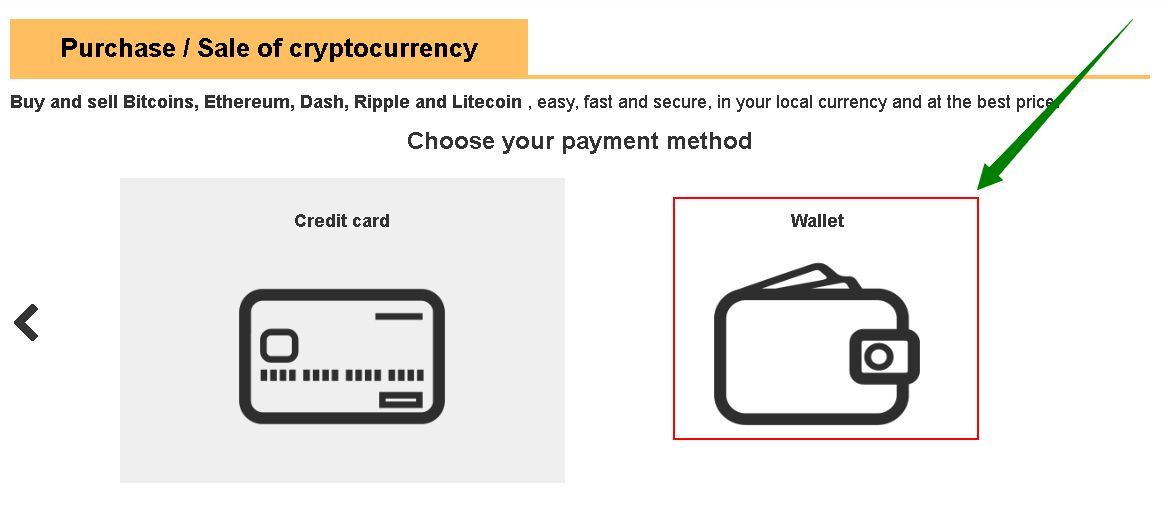 On the left side, select the Lambda (LAMB) that you wish to acquire and the currency with the funds on the right.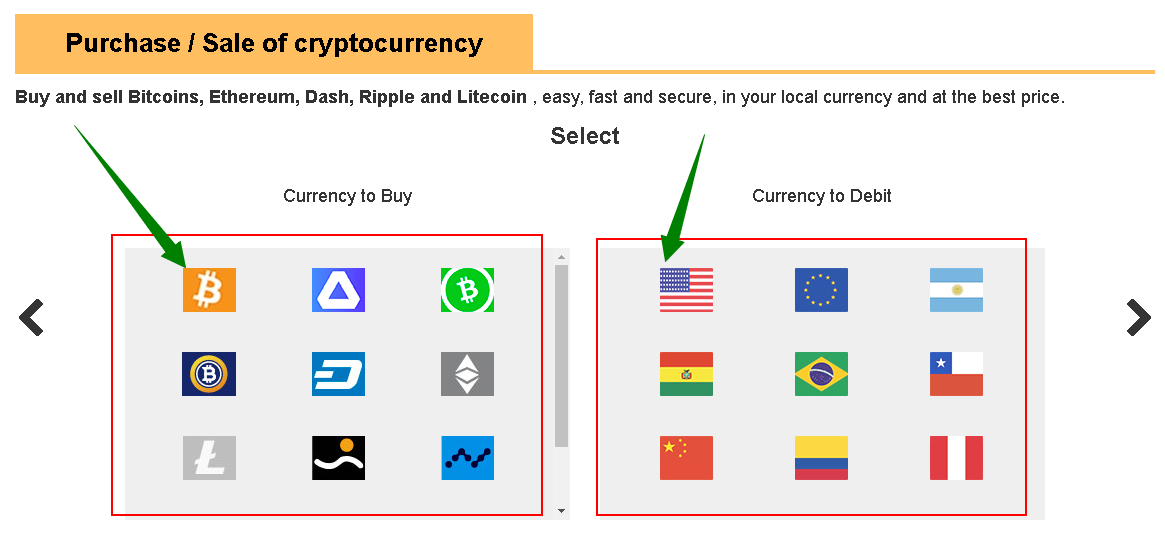 Input the amount that you're willing to spend on the 'Amount to debit' box, and the total number of Lambda (LAMB) that you will get will appear on the 'Total to buy' box.  If you agree and if all the information is correct, you can now proceed with buying your first Lambda (LAMB) on BitInka.
If you want to view your order, you may do so by going to the 'Order History' section of the platform.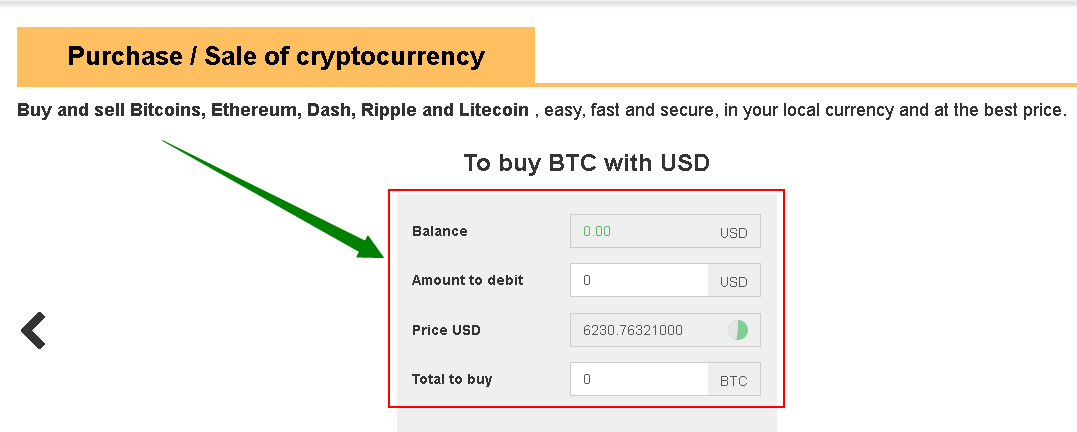 Congratulations! You now have a Lambda (LAMB) on BitInka.