Step by step guide on how to buy Litecoin on CoinFlux
Started in 2015, CoinFlux is the leading cryptocurrency exchange service from Romania which focuses on providing an easy solution for Litecoin trading.
Here is a step by step guide on buying your first Litecoin on your CoinFlux account.
1. Create an account on CoinFlux
Go to https://coinflux.com and head to the SIGNUP section.
Enter the email and password you want to register and hit "SIGNUP."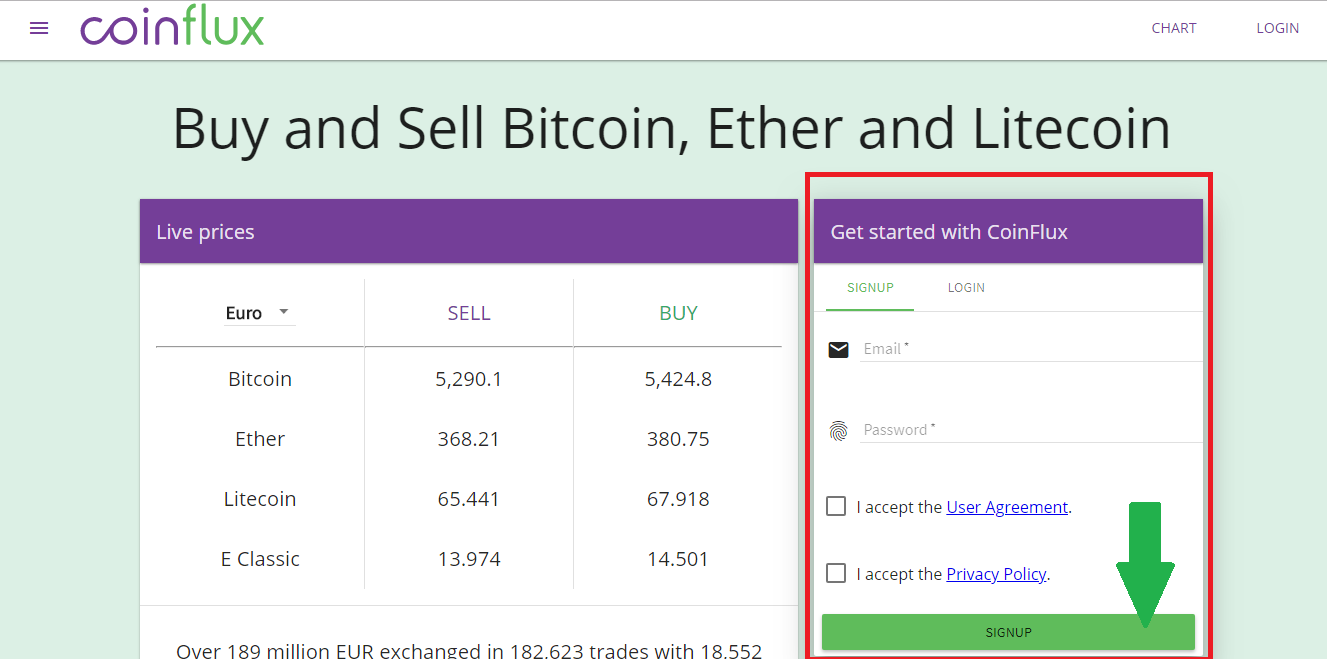 Nice! You have just created an account on CoinFlux.
2. Confirm your CoinFlux account via email
After creating an account on CoinFlux, go to your email and click on the link that CoinFlux sent you to verify your account.
After you got redirected back to the CoinFlux website, enter the email and password you registered to login.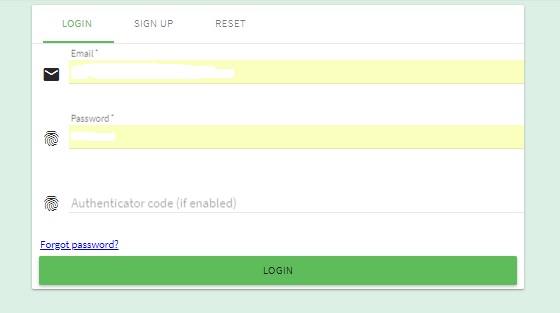 Click on "PROFILE" to continue.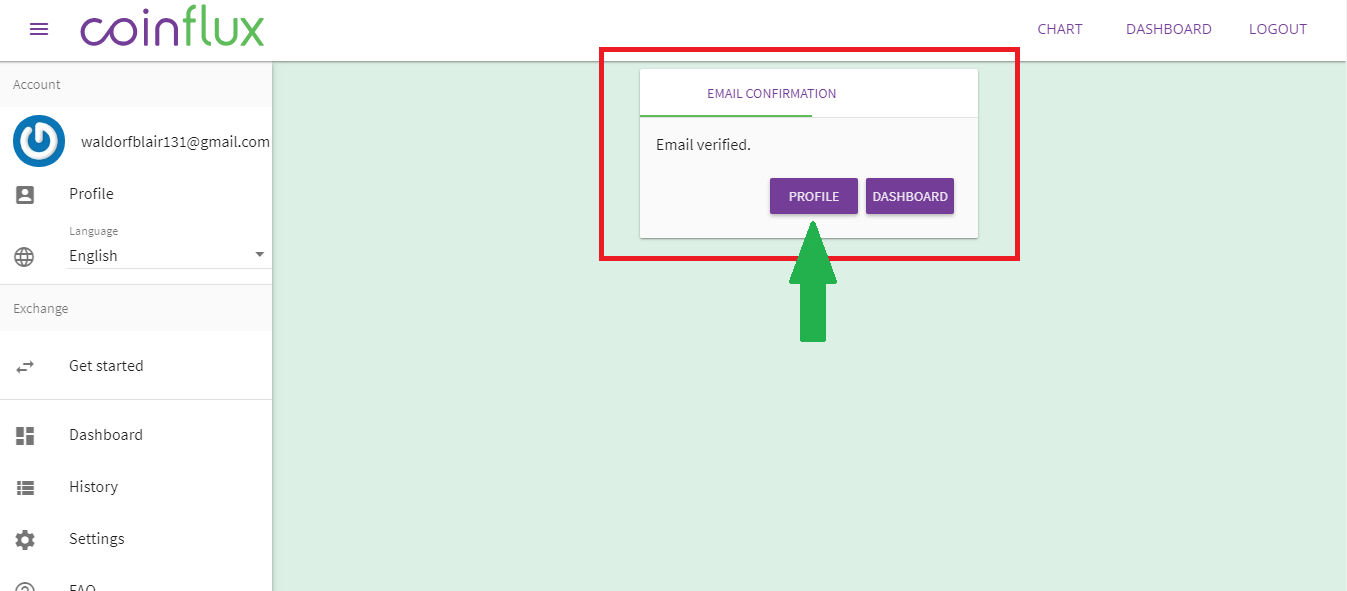 Awesome! You have just confirmed your CoinFlux account.
3. Verify your account on CoinFlux
Before you can start depositing funds and trading Litecoin, CoinFlux needs you to verify your profile and complete the whole process first for security purposes.
You can start by checking out the checklist found when you click on the "Get Started" button found on the left side panel. Next, hit "COMPLETE YOUR PROFILE."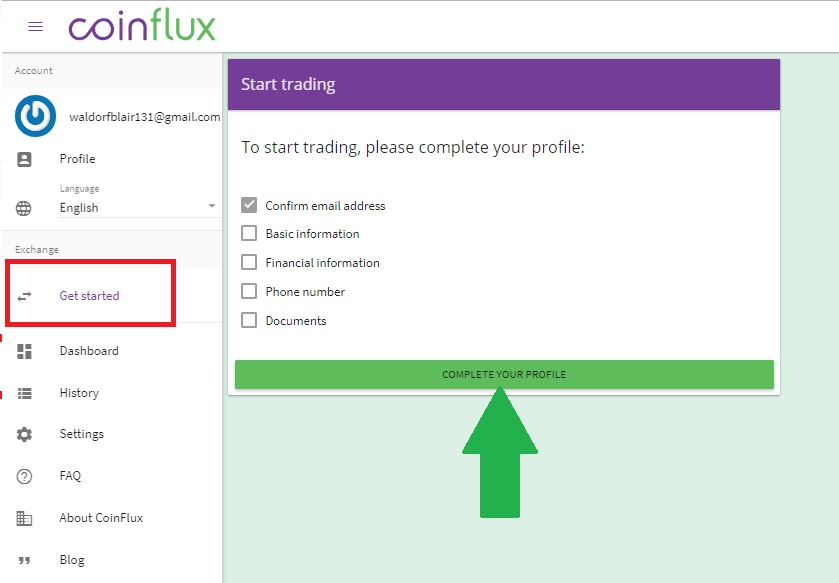 Or you can also start from the Dashboard and click on the "GET STARTED" button.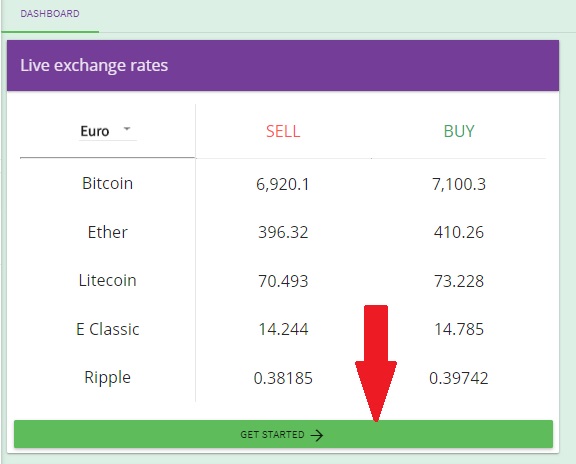 Enter the all the necessary information needed like your full name, birth date, address, financial information, etc. On the right side, confirm your mobile number to get the verification code.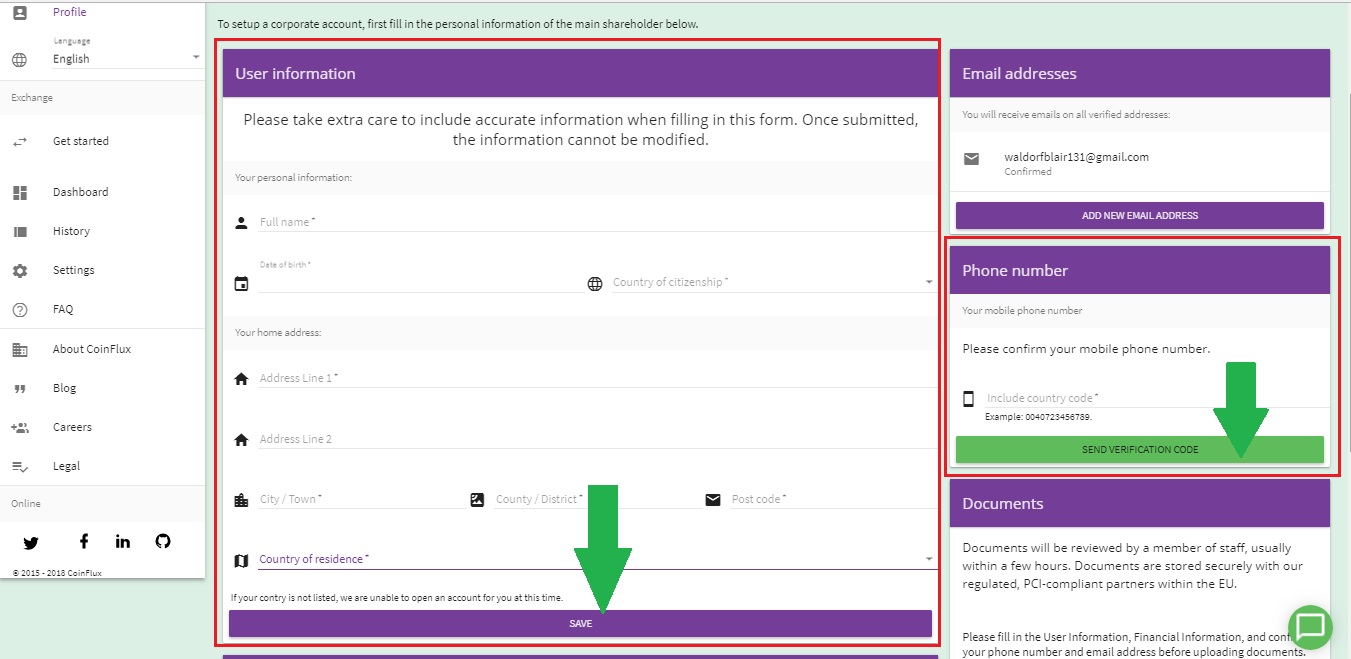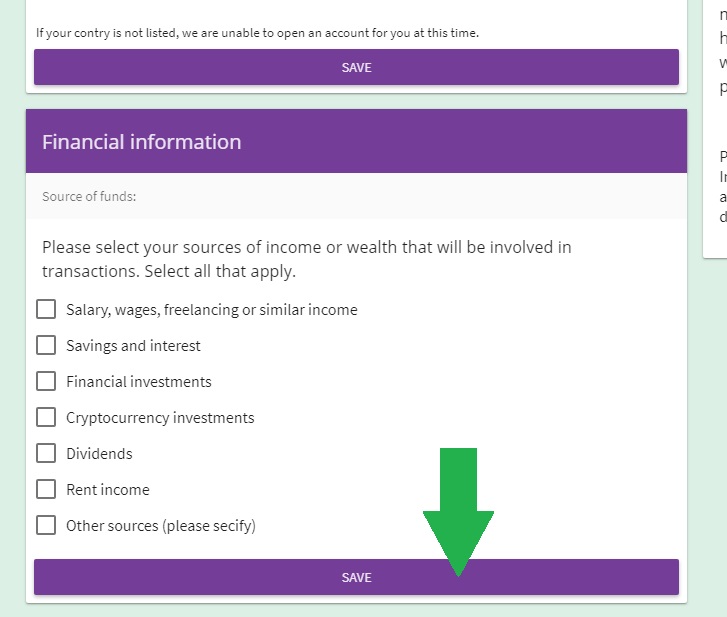 Next, scan the documents needed like your valid passport and billing statement.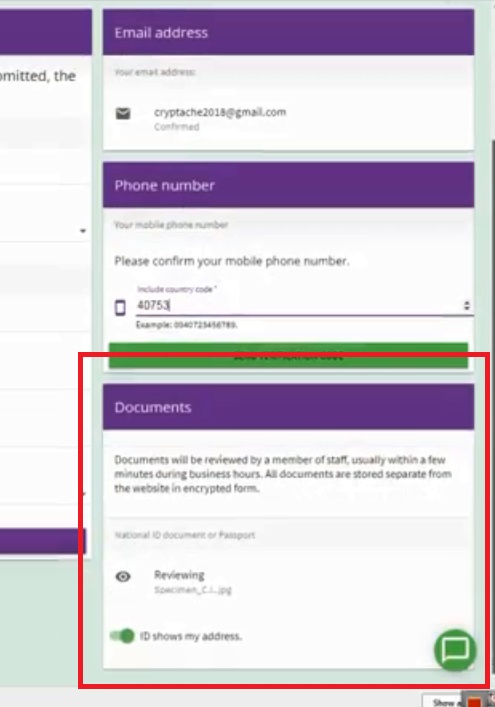 Perfect! You have just verified your CoinFlux account.
4. Protect your CoinFlux account by setting 2FA
Enable 2FA or Two-Factor Authentication to secure your CoinFlux account. It is a way of improving your online account security, to keep it untouchable from the cybercriminals.
Two-factor authentication is another level of protection to user accounts which has two components: 1. your username and password and 2. a piece of information like something the account owner knows, have or is, which includes OTPs send to your mobile phone,  PINs, answers to "security questions," or a biometric pattern of a fingerprint. For cryptocurrency exchanges, the second component is found in applications like Authy or Google Authenticator.
To enable 2FA on CoinFlux, go to "Settings" and click on "Enable Two-Factor Authentication."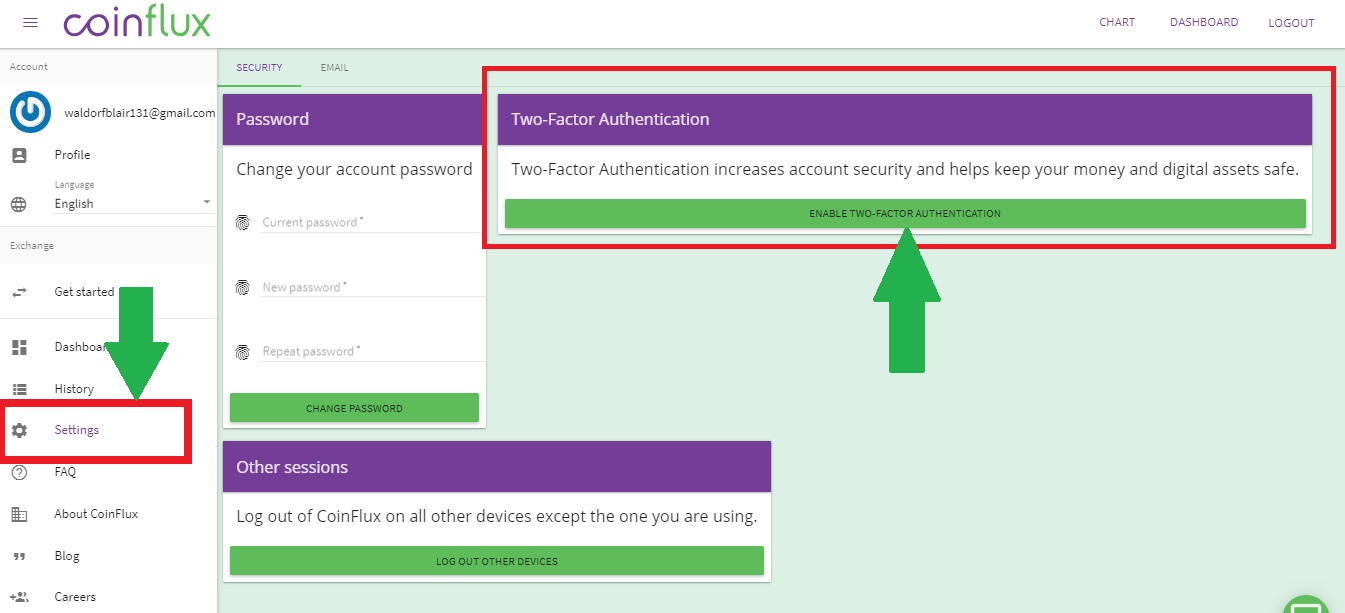 Next, download the Google Authenticator app on your smartphone. Open the app and scan the QR code provided. Enter the generated code from the app and hit "CONFIRM CODE."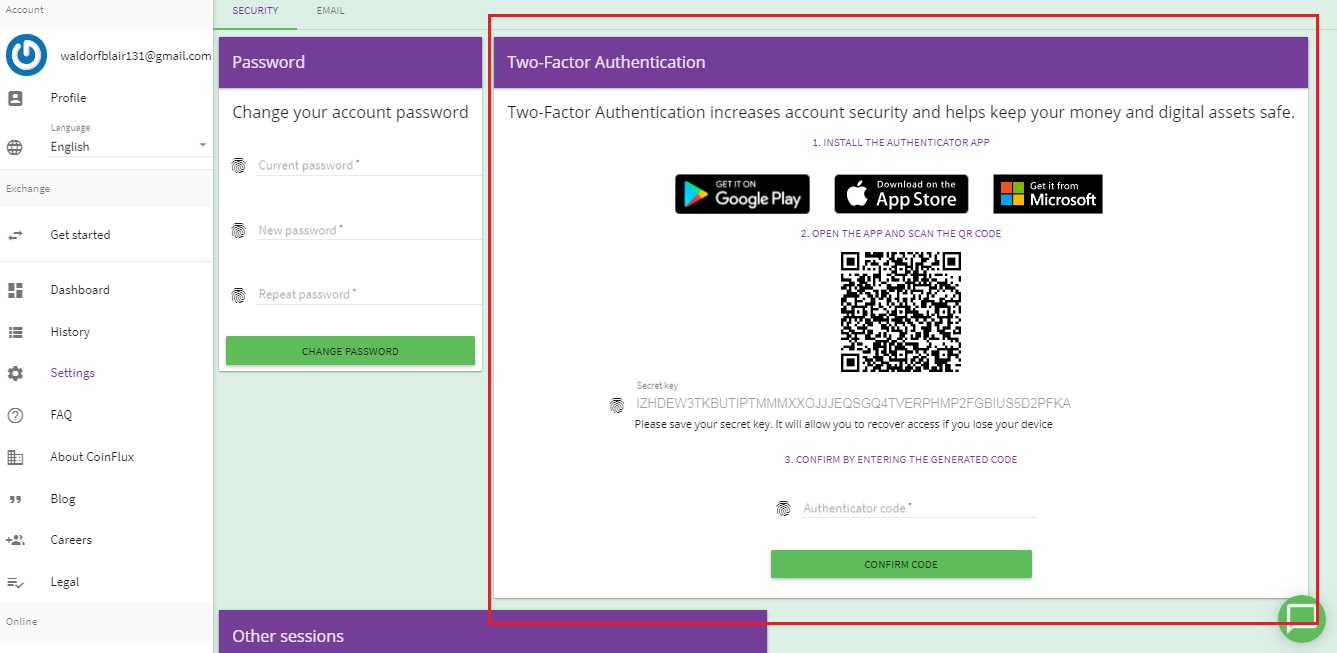 Good job! You are now ready to deposit funds to your CoinFlux account.
5. Deposit funds to your account on CoinFlux
Select "Wallet" on the menu at the left side of the homepage.

By funding your wallet, you can send money from your bank account via bank transfer, or by selling digital currencies.
Select the wallet and currency in which you wish to fund. Next, click on "Deposit." Please remember to copy the data carefully. You can check out the transactions you made on the right side of the page.
There are no fees for depositing money from the EUR and RON wallets. The minimum deposit and minimum transaction value are 20 RON or 20 EUR.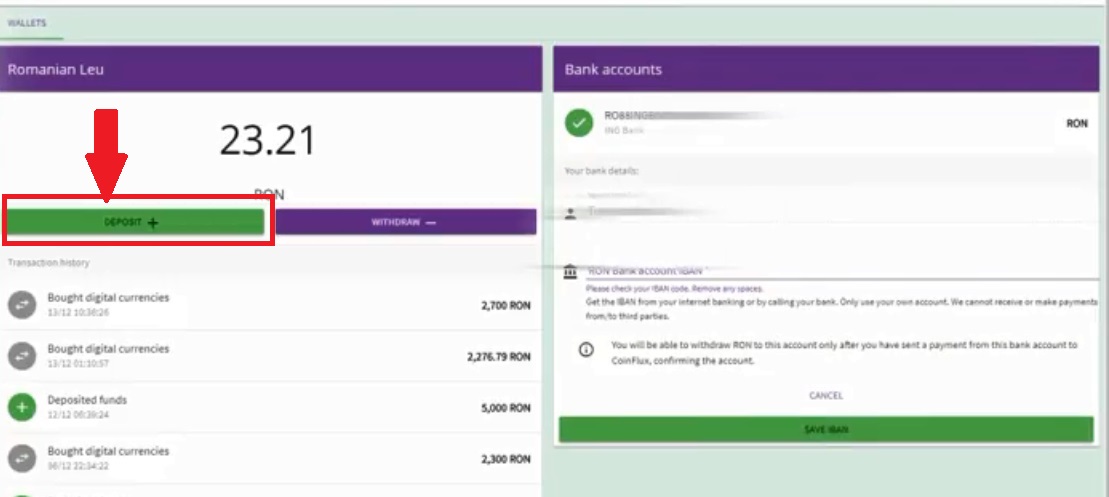 Fantastic! You have just deposited funds to your account on CoinFlux.
6. Buy Litecoin on your CoinFlux account
Go to "Wallets" section and select the currency you want to buy.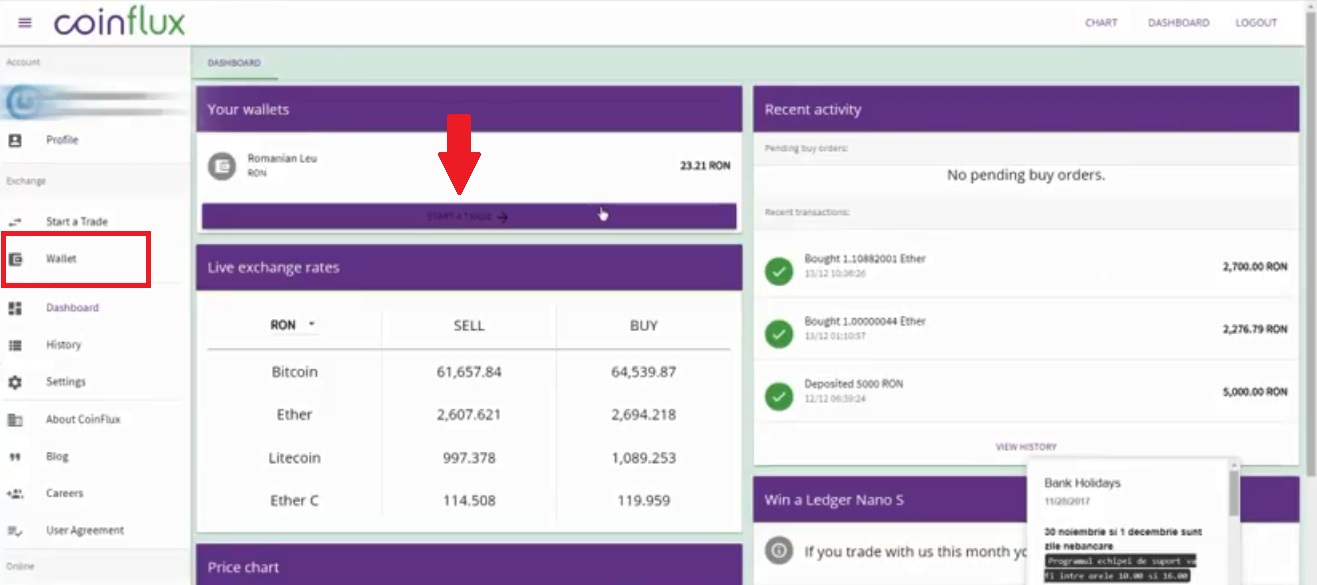 Enter the amount you wish to trade and click on Next to proceed.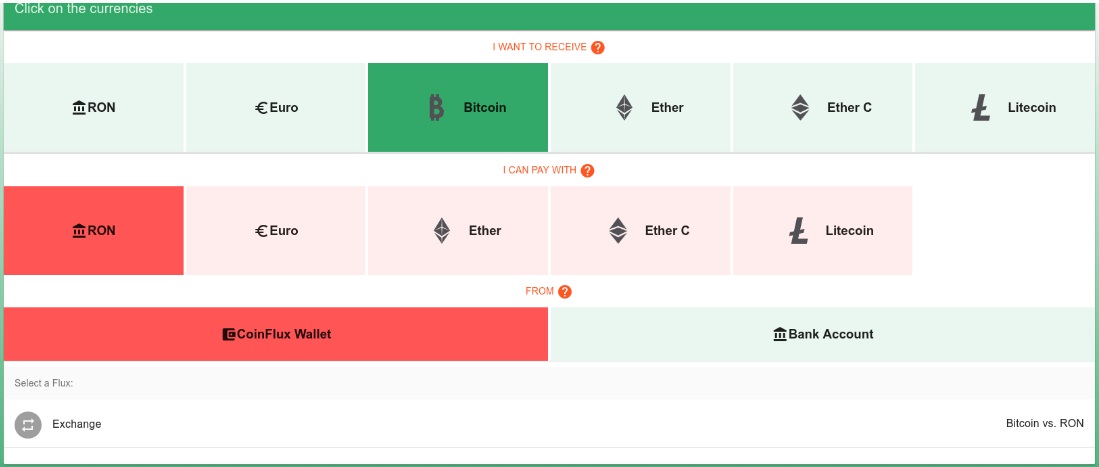 Congratulations! You have just bought your first Litecoin on CoinFlux.