Step by step overview on how to buy NEO on CoinEx
CoinEx is a global and professional exchange founded in December 2017. This platform declared their dedication to building a highly secure, stable, and efficient digital exchange for global users, supporting multiple languages, and are providing trading services in nearly 100 countries.
Here is a step by step image guide on how to buy NEO on CoinEx.
1. Sign-up for an account on CoinEx
The first thing you need to do in order to buy NEO on CoinEx is to create an account. To create an account on CoinEx, click on the button below and follow the instructions.
Let's start by clicking the "Sign Up" button in the top right corner of the CoinEx website.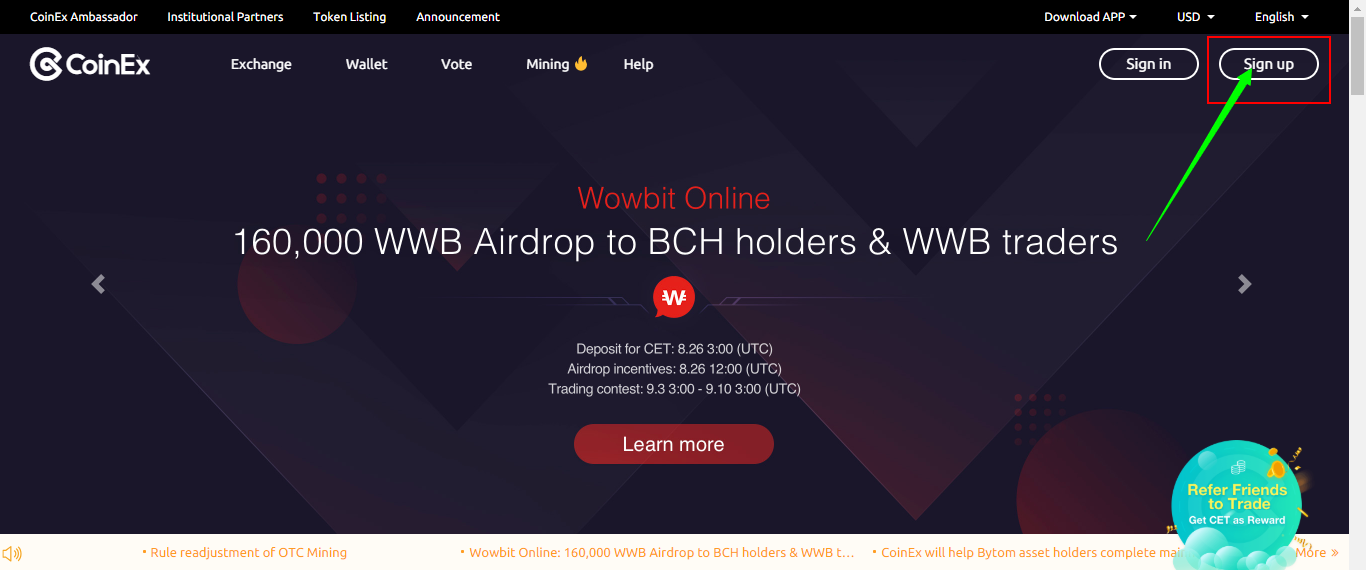 Type in your email address and click on "Get code." The code will be sent out to the email address you've entered. Locate that code in your Inbox and paste it into its dedicated space.  Type in your preferred password and re-confirm it. Enter an "Invite code" if you have one, then check the agreement box.
Click on "Sign up" to continue.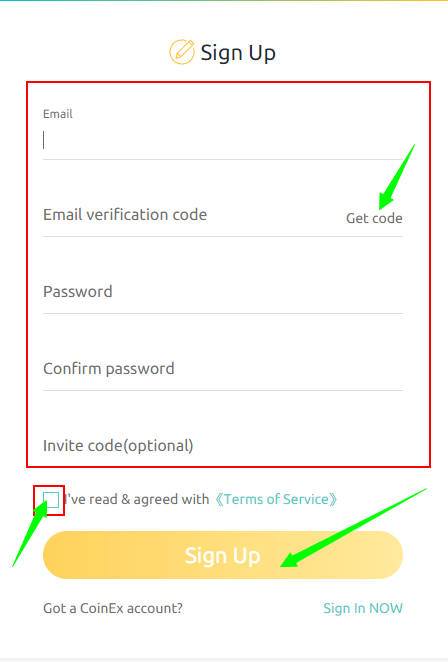 Easy, right? You have signed up for a CoinEx account.
2. Validate your identity on your CoinEx account
As you know, validating your account is extremely important. Also, without proper account validation, taking advantage of every feature CoinEx has to offer is not possible.
Start by pointing your mouse over your email address, then select on "Account."
The page will then load to the "Account" page where you'd get to see different menus. Click on "My Info" to start the ID verification process. Click on "Verify" and upload the required documents asked by the system (Note that this process is only available once 2FA has been activated on your CoinEx account).
The status will then change to "Verified" after CoinEx has approved the ID photos you've submitted.
Awesome! You have verified your identity on CoinEx. 
3. Set up Two-Factor Authentication on your CoinEx account
What is 2FA?
Two-Factor Authentication, also known as 2FA, is an extra layer of security or added protection which we refer to as multi-factor authentication. Not only the username and password are required but also a piece of information that only a user possesses. This process is to confirm a user's claimed identity.
The 2FA process helps lessen the number of identity theft cases and as well as phishing via email. It would be harder for potential intruders to gain access and steal someone's identity and personal data without that piece of information that only the account owner knows.
In the case of exchanges, what the user has are his/her login details such as the username and password. The form of 2FA that a user possesses for this instance is a token or code. The code can be received either through SMS on user's mobile phone or via applications like Google Authenticator or Authy.
To activate 2FA  on CoinEx, click on "Bind now." You will see this pop-up box if you happen to go to ID Verification without activating 2FA first.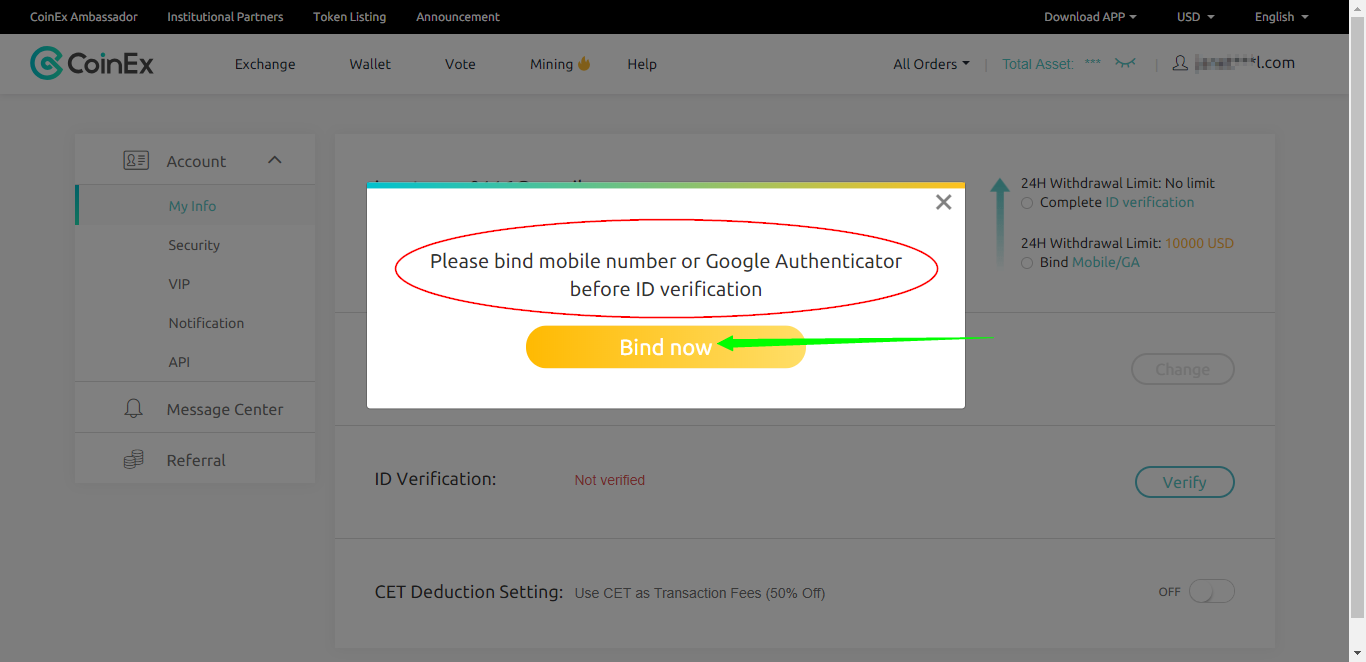 To activate 2FA prior to processing ID Verification, you can directly go to "Security" under "Account" and click on "Bind."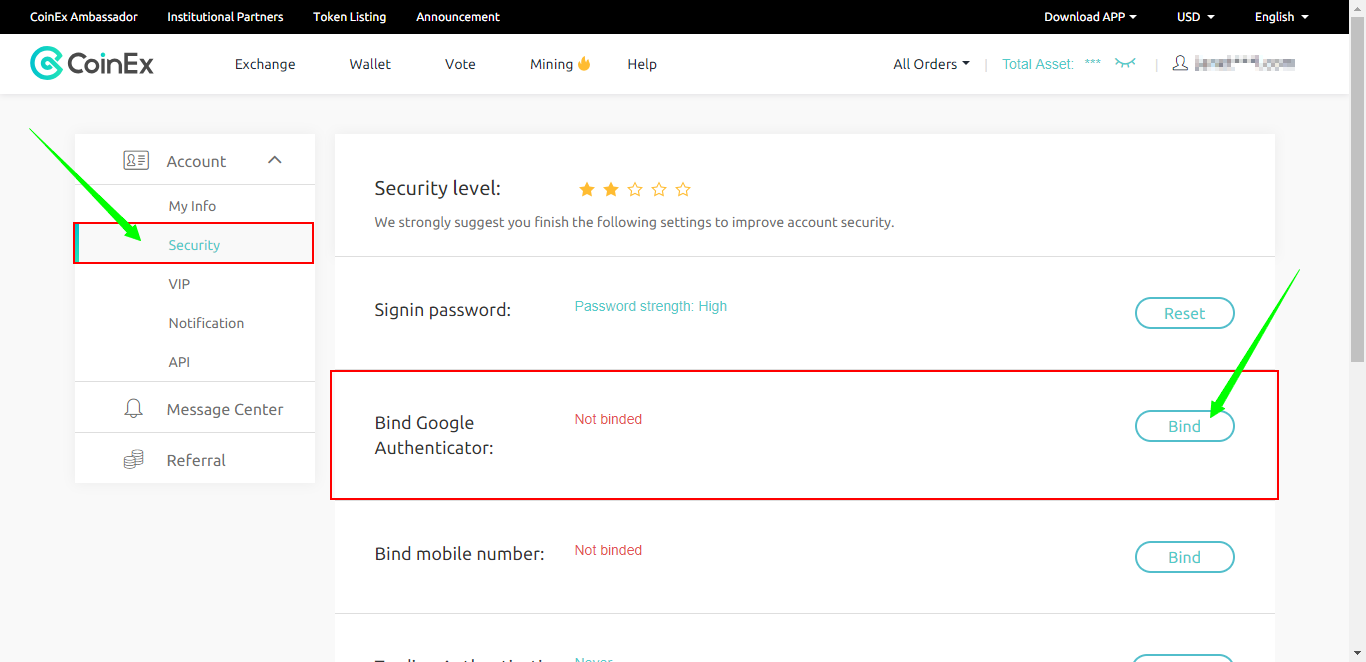 Scan the barcode and enter the six-digit code. You also need to back up the 16-digit security key to recover Google Authentication in case your phone is lost or stolen. Click on "Bind" to continue.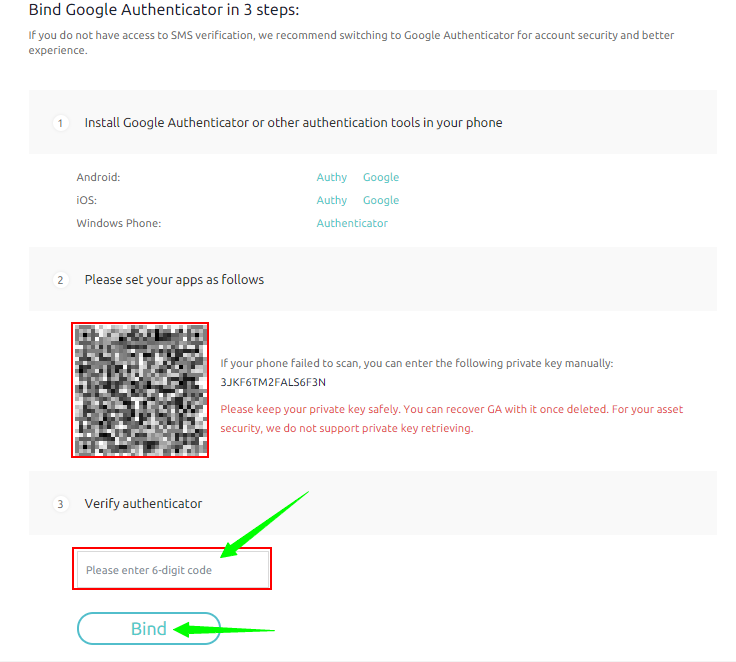 The status will then change to "Already binded" confirming that you have successfully activated 2FA on your CoinEx account.

Way to go! You have secured your CoinEx account. 
4. Add funds on your CoinEx account
You can now deposit money on your confirmed and verified CoinEx account. With CoinEx, you can deposit cryptocurrencies like NEO. To get started, click on "Wallet" to view the list of cryptocurrencies available. After making your selection, click on "Deposit" next to the NEO of your choice.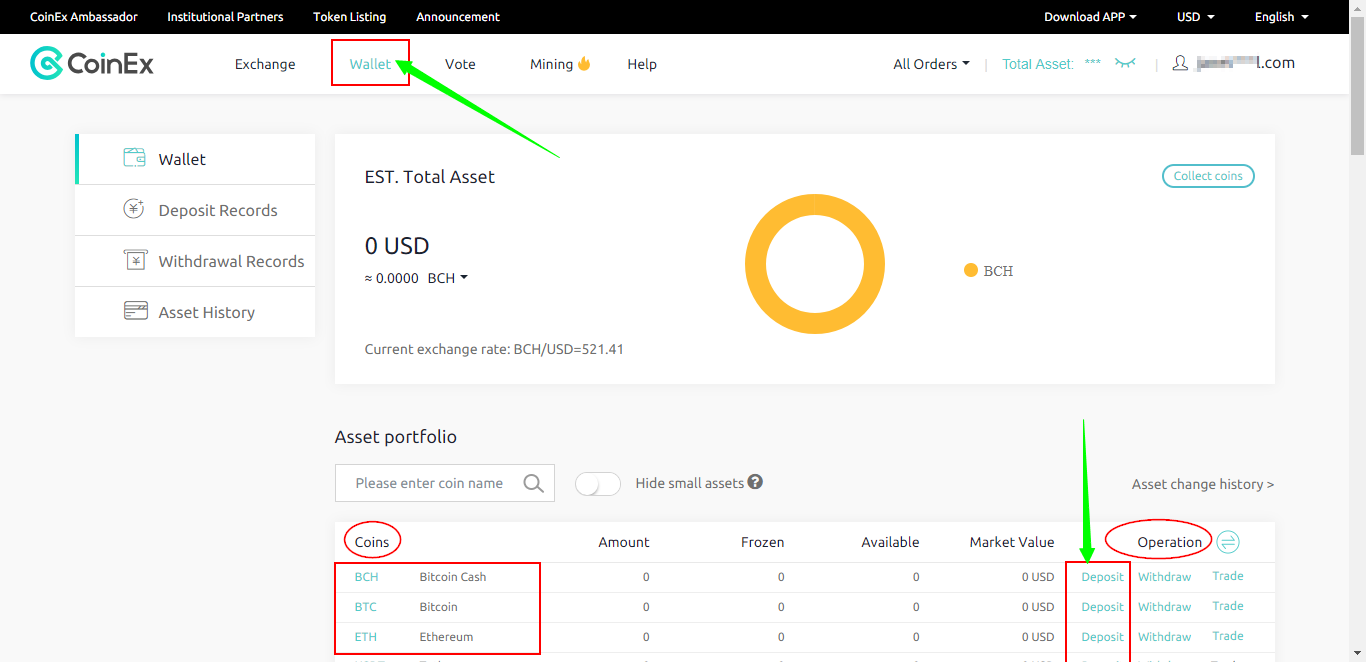 You will be given an address for you to use in processing your deposit. It's very important to double check it before completing your transaction. If you happen to have used the wrong one, you'd end up losing your funds.
You can view your recent and previous deposits by scrolling down the page or by clicking on "All deposit records."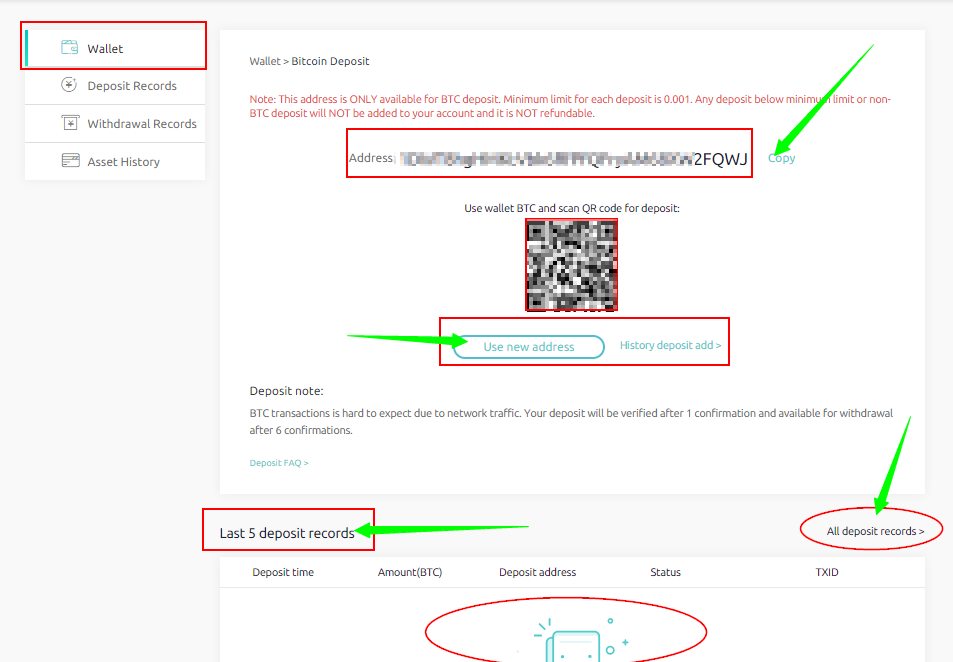 There you go! You have funded NEO on your CoinEx account. 
5. Start trading on CoinEx
You can now use the funds that you have deposited on your CoinEx account to trade or buy your first NEO. To do this, click on "Exchange" and select your currency from the list available at the left side of the CoinEx trading page. There is a lot of helpful information accessible on this page that you could use as your reference before making any transaction.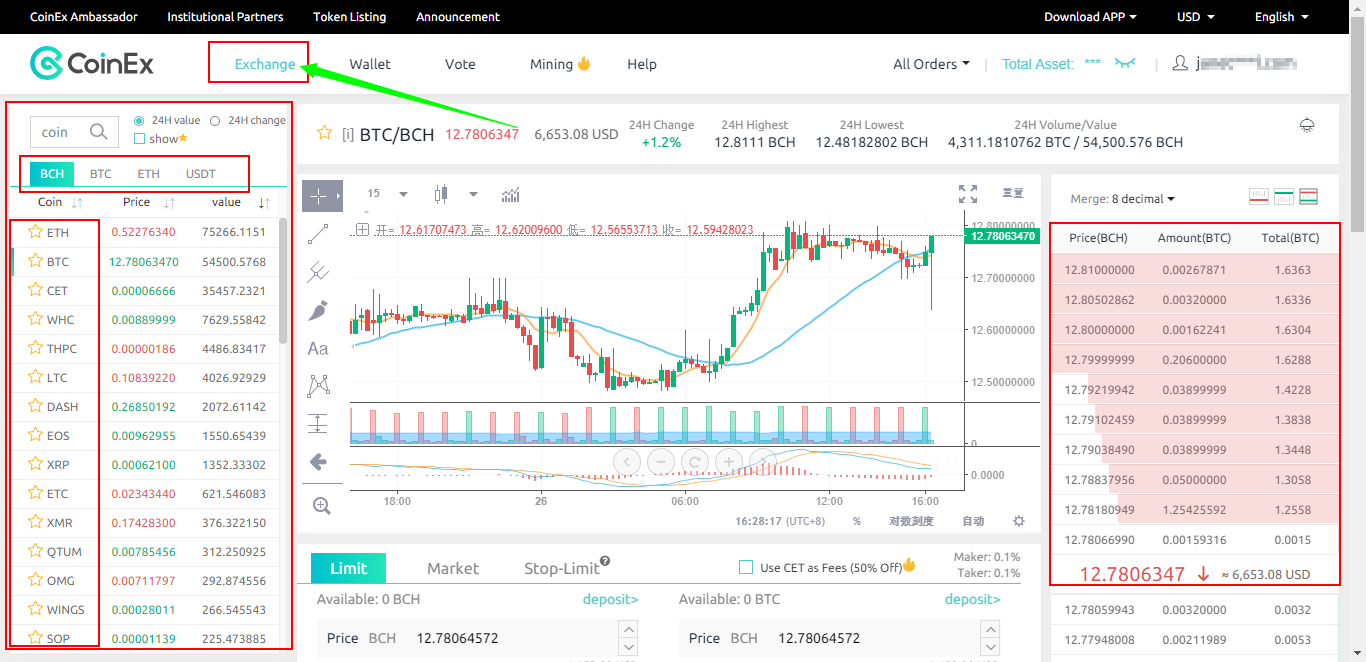 Once you have picked your currency, scroll down and go to the "Buy" area. Here, you can select the type of order that you would want to use (Limit, Market, Stop-Limit). Type in your amount and click on "Buy NEO" to continue.
You can view your recent orders or previous transactions under "Current Orders" and "Order History" located at the bottom of the trading page.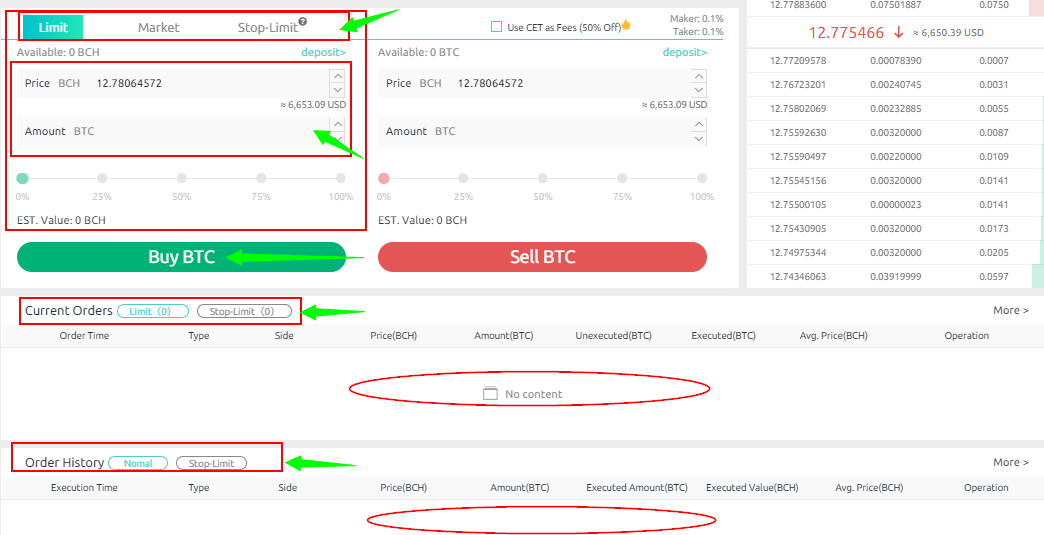 Congratulations on buying your first NEO on CoinEx.