Step by step overview on how to buy Stratis (STRAT) on Changelly
Changelly is an exchange that offers Fiat money and cryptocurrency transactions. It is decentralized since users are not required to pass ID verification, unlike centralized exchanges. However, completing the verification process adds protection to your account, therefore, it is still advisable. The platform is user-friendly and provides easy-to-follow steps.
Here are the steps on how to start buying your first Stratis (STRAT) on Changelly.
1. Sign-up on Changelly
The first thing you need to do in order to buy Stratis (STRAT) on Changelly is to create an account.  To create an account on Changelly, click on the button below and follow the instructions.
Click on the "Sign-up" button located at the upper right corner of the screen.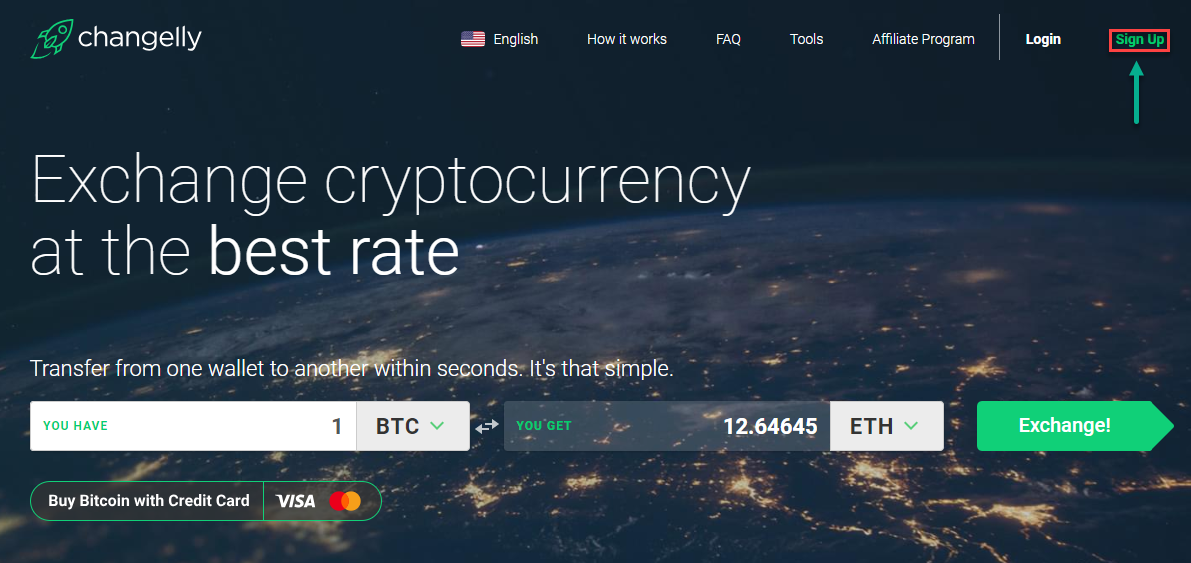 Enter your email address, tick the 'I'm not a robot' box, and hit on the 'Continuing signing up' button.
Alternatively,  you can also sign-up using your Google+, Facebook, and Twitter accounts.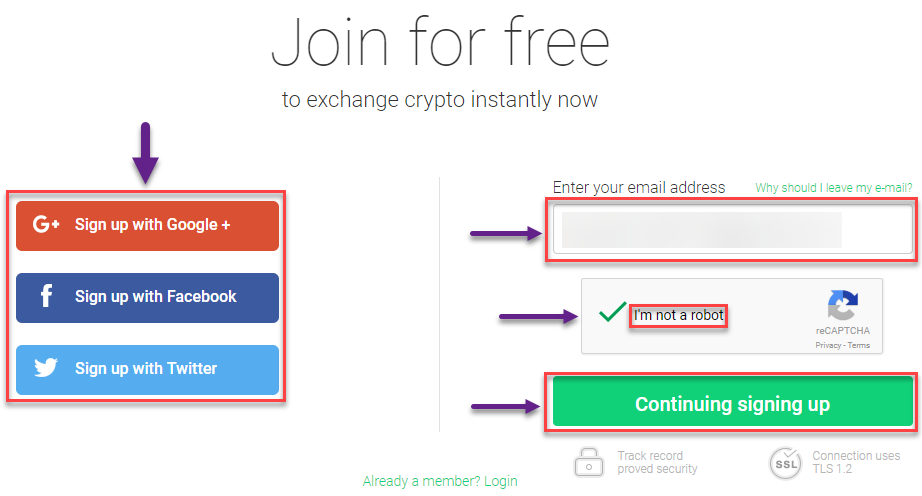 Very straightforward, right? You will also receive an email with your username and temporary password.

The one below is a sample email that you will receive from Changelly which contains your username and password.

Voila! You now have your Changelly account. 
2. Change your Changelly account password
Now that you have your temporary password, our next step would be to change it to something you can personalize. It's best to change it and always make sure to keep it in a secure place.
To start the process, click on My account, beside the Logout button and go to your Profile.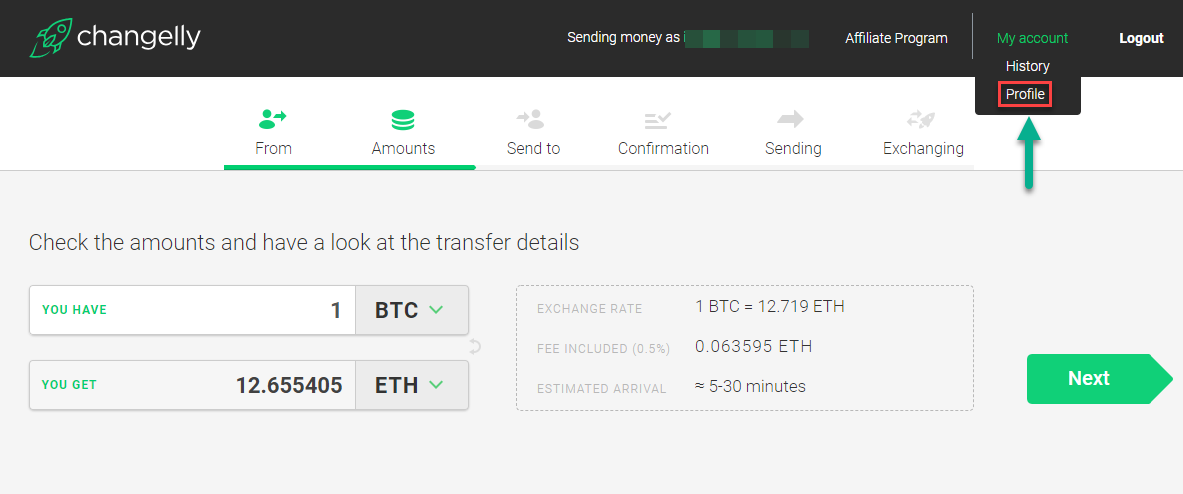 Copy the temporary password that you received from Changelly.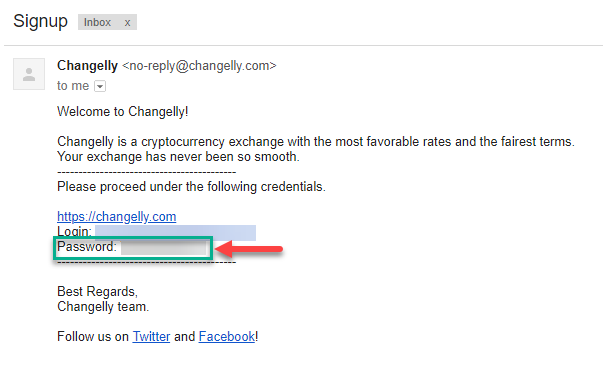 Enter the temporary password on the 'Old password' field as well as your preferred password on the 'New password' and 'Repeat new password' boxes.  Click on 'Save' to proceed. On the same page, a quick prompt will show telling you that the change you made was successful.
Note: Use a secure password which you, yourself only know.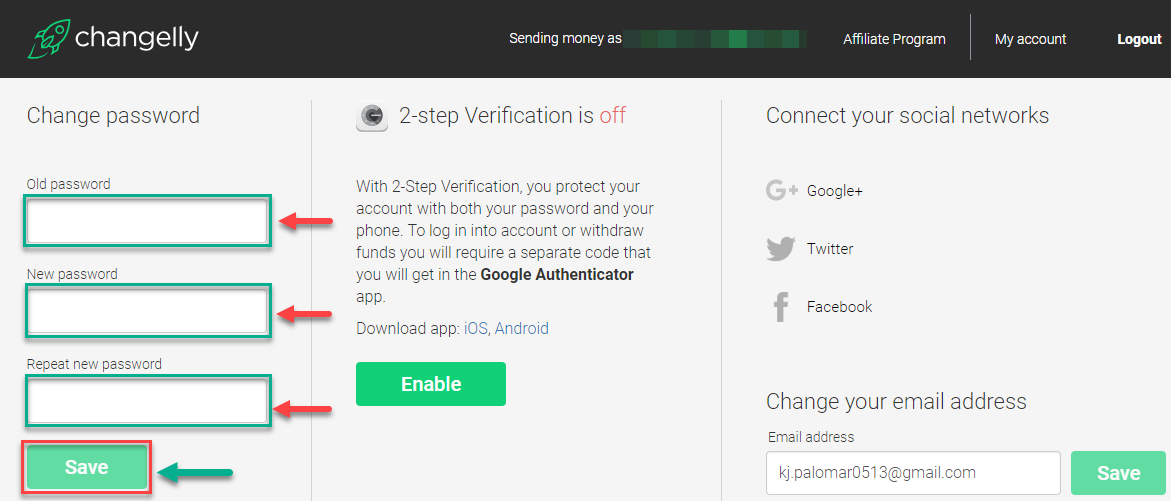 Good job! Password change is successful. 
3. Secure your Changelly account by setting a 2-factor authentication (2FA)
What is 2FA?
Two-factor authentication, also known as 2FA, is an extra layer of security or added protection which we refer to as multi-factor authentication. Not only the username and password are required but also a piece of information that only a user possesses. This process is to confirm a user's claimed identity.
The 2FA process helps lessen the number of identity theft cases and as well as phishing via email. It would be harder for potential intruders to gain access and steal someone's identity and personal data without that piece of information that only the account owner knows.
In the case of exchanges, what the user has are his/her login details such as the username and password. The form of 2FA that a user possesses for this instance is a token or code. The code can be received either through SMS on a user's mobile phone or via applications like Google Authenticator or Authy.
For this step, we will show you how to enable 2FA using the Google Authenticator.  On your Profile page, which is the same page where you changed your password, hit on the 'Enable' button.
Check this if you want to learn more about Google Authenticator.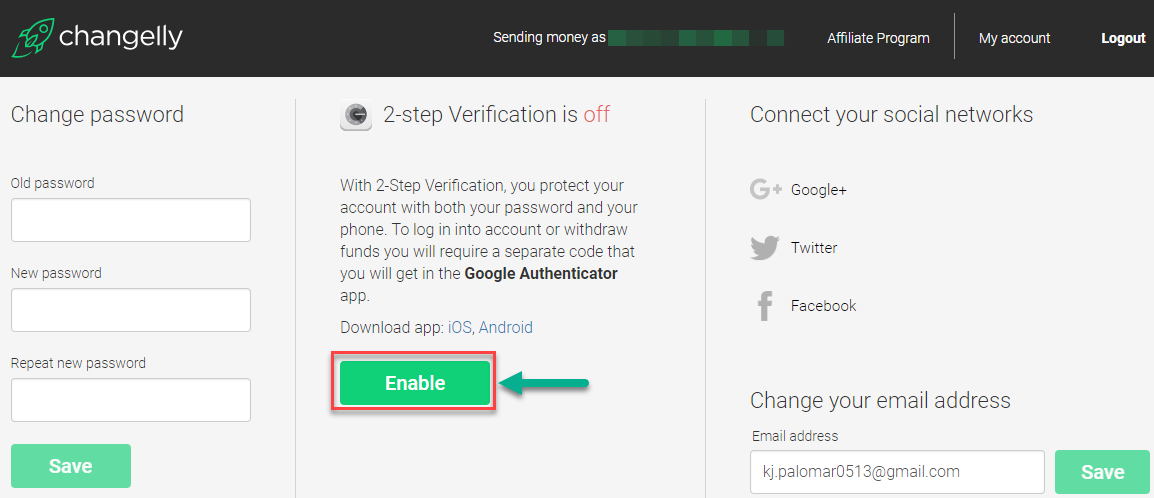 You have to download the 'Google Authenticator' first on your smartphone to initiate the process. Once installed scan the QR code provided by Changelly on your smartphone. Doing so will add Changelly and allows the app to generate the 6-digit code. Aside from scanning the code, you can also type in the 'Key' manually which is the one provided just below the QR code.
Type in your password and the 6-digit code generated by Google Authenticator. Finish the step by clicking on the 'Enable' button.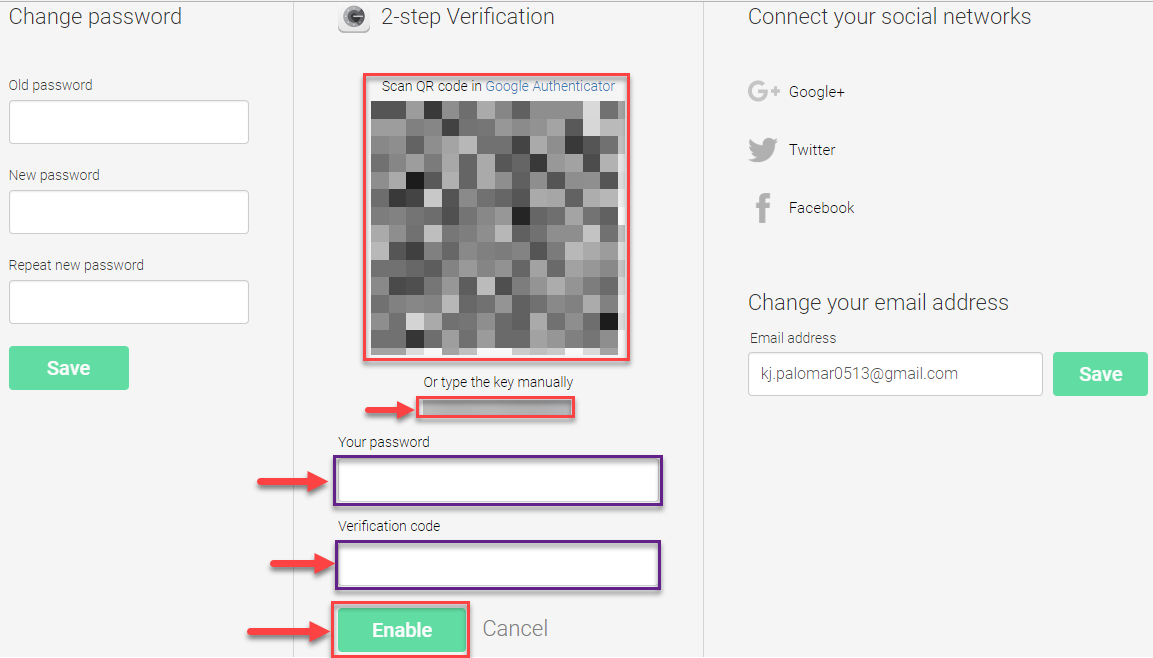 Below is a sample of a 6-digit code.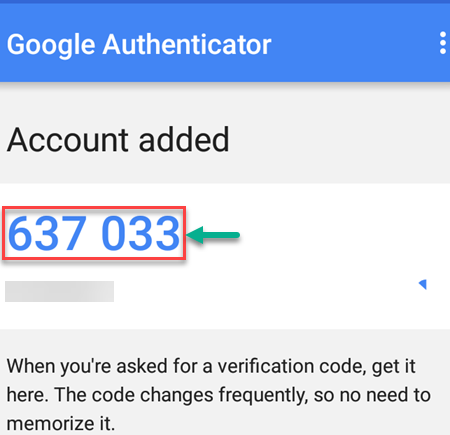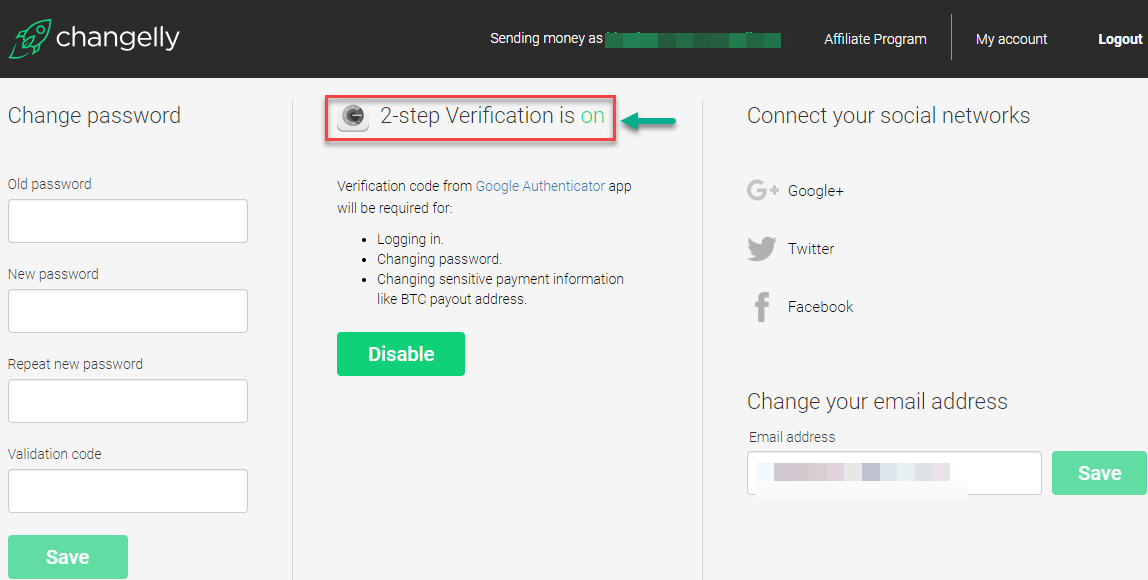 Awesome! '2Fa' has been successfully activated for your Changelly account.
4. Start buying Stratis (STRAT) on Changelly
Knowing that your account is fully secured, you can now proceed to your ultimate goal, which is to buy Stratis (STRAT) on Changelly.
This step will show you how to buy Stratis (STRAT) using fiat money (USD or EUR). Take note that your bank card should support "3D Secure" which is also known as Payer Authentication. The process provides further security by verifying the user's claimed identity. You may check with your bank to see if your card supports 3D secure.
From the homepage, click on the 'Buy Bitcoin with Credit Card' button.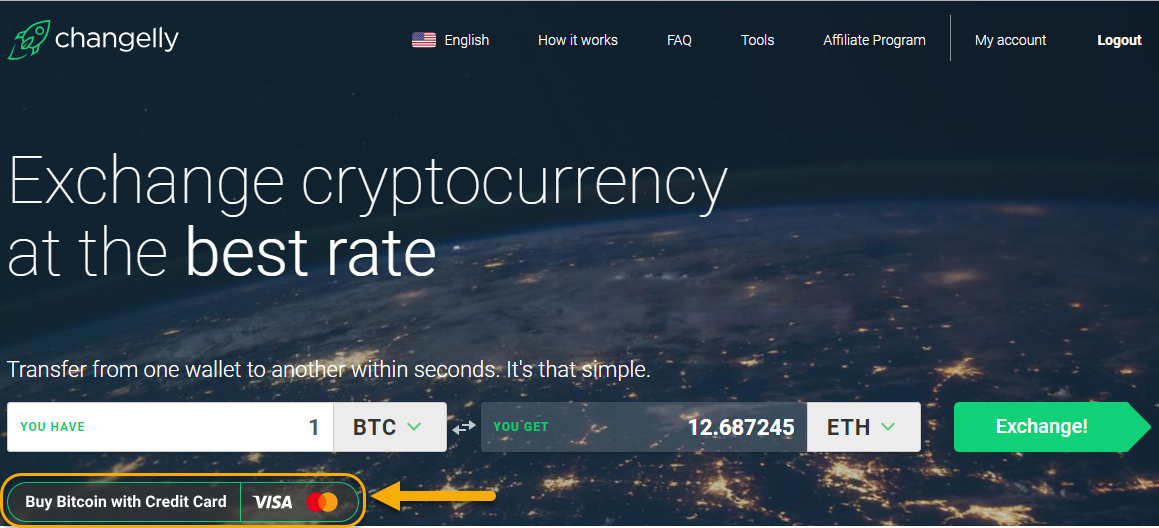 Select your currency and amount or the amount of Stratis (STRAT) that you want to buy. Enter the 'Bitcoin address' of the recipient, tick on the 'I'm not a robot' box and hit Continue.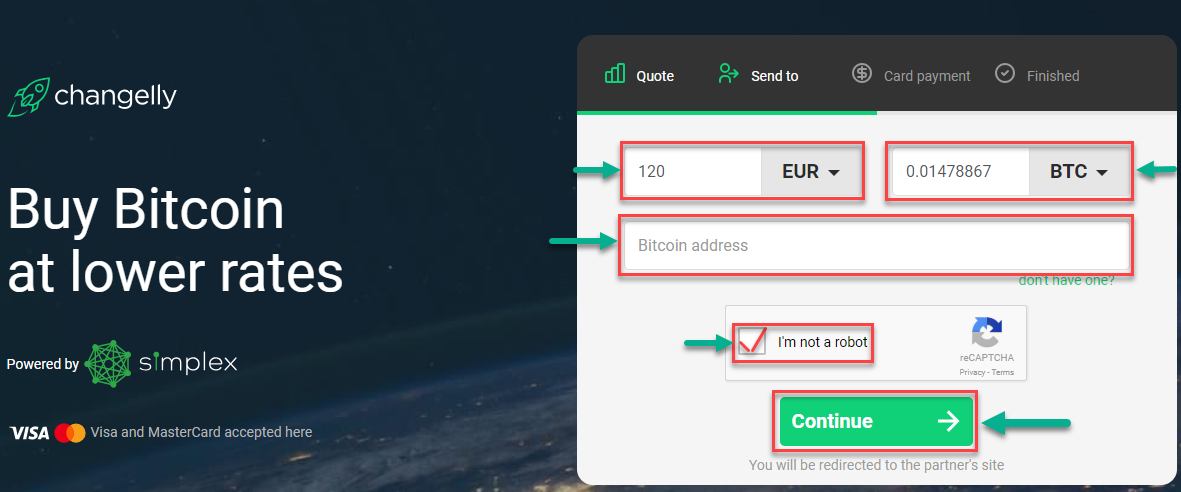 Provide your 'Personal Details' and 'Billing Address' on the next page. Confirm that everything is correct and up-to-date. Check the 'Order Summary' to review the 'Total amount' which includes the initial amount and fees. If you agree to it, tick on the 'Acknowledgement' or 'Agreement' box and hit Continue.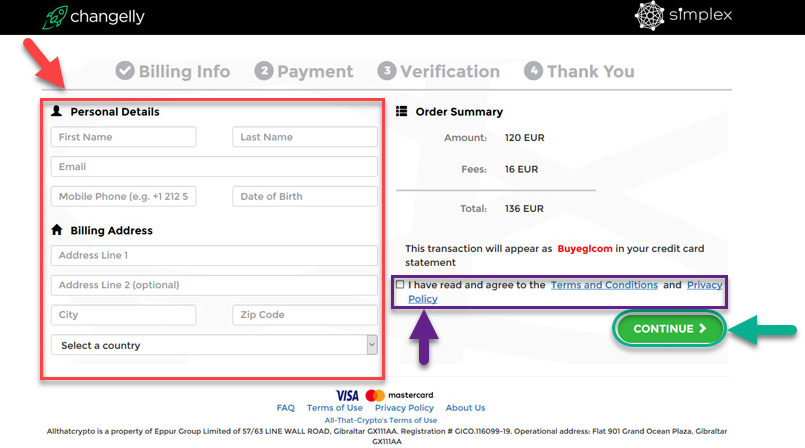 On the next page, you will be asked to enter your bank card details and phone number that you linked to your card. The 3D-secure process will then take place starting with a quick phone call or text message that you will receive. Take note of the digital code that you will hear. As an alternative, you can also get the three-digit code on your bank statement through your bank's online app or record the phrase "Indacoin verification" and send a photo of yourself with your passport. Once completed the transaction will then be processed which usually takes 5 to 30 minutes.
To view your transactions, go to your 'History' under the 'My account' section.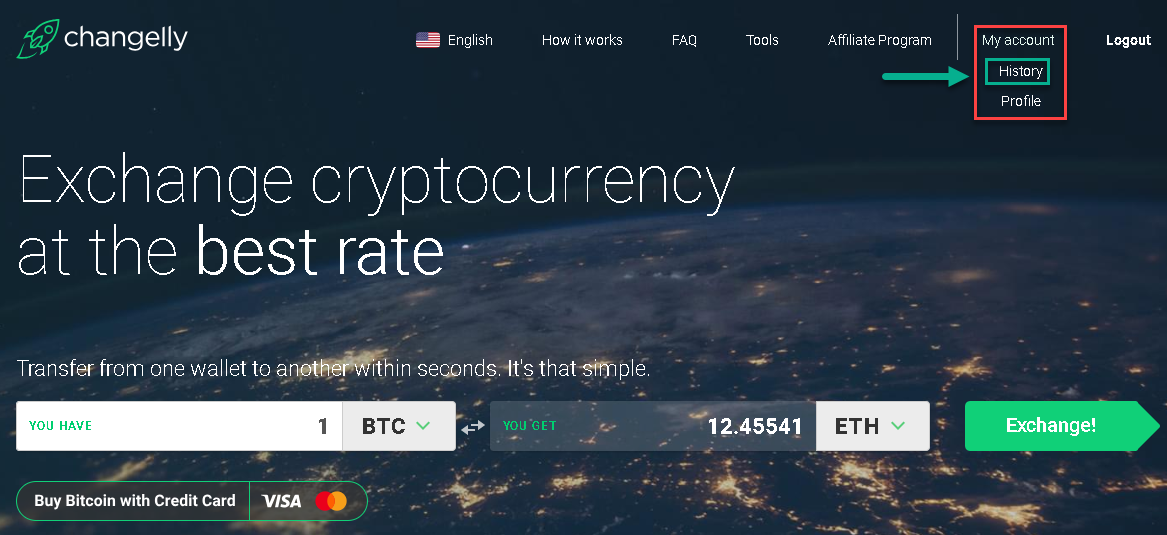 Here you will see the transaction you just made.

Congratulations! You just bought your first Stratis (STRAT) on Changelly.