Below is a step-by-step image guide on How to buy XRP (XRP), on Cex.io, one of the newest crypto-currency exchanges that accept credit card payments and bank transfers for FIAT.
The below-listed steps are pretty straightforward and will also be described in detail for anyone's reference.
1. Sign-up for an account on CEX.io
The first thing you need to do in order to buy XRP (XRP) on CEX is to create an account. To create an account on CEX, click on the button below and follow the instructions.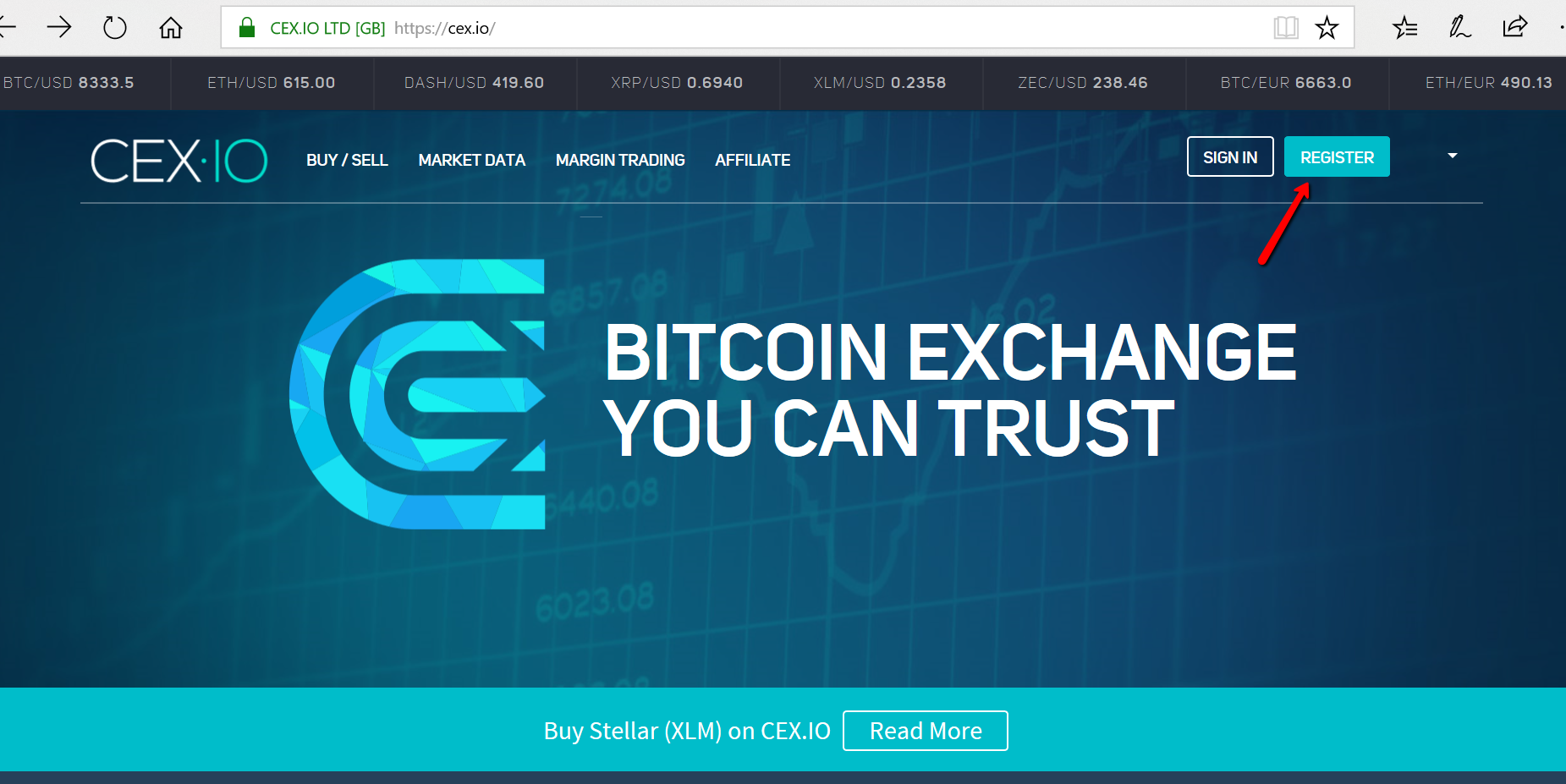 You have the possibility to register with your Email address or social media login ( Facebook, Google. VK, Github).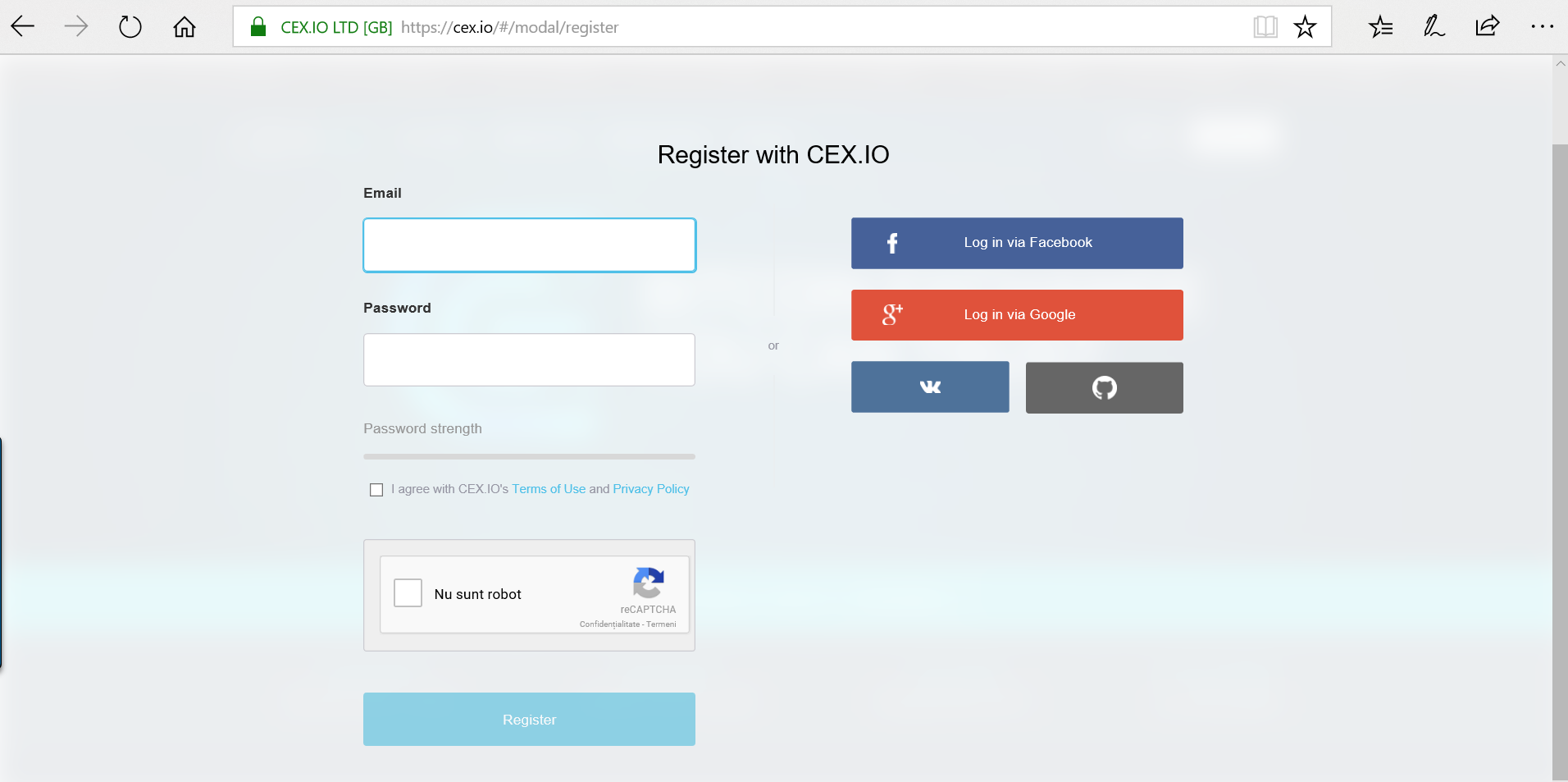 We recommend using the Email address and a very secure password that includes Numbers, Symbols, Capital Letters, and Lower-Case Letters. Use a mix of different types of characters to make the password harder to crack.
Perfect! You have successfully created an account on CEX.io. 
2. Confirm your CEX.io account via email
Once you have signed-up, your account is activated. You have 24h to confirm your email address through the email you just received: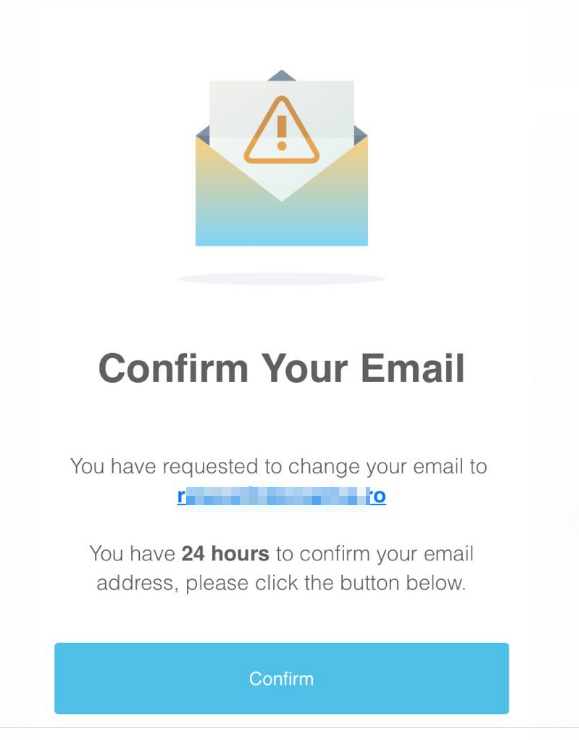 Excellent! Your CEX.io email has been confirmed. 
3.  Get verified on CEX.io
Next step though, is to go to Verification in the top right corner under your user id(make sure you safely store that for reference).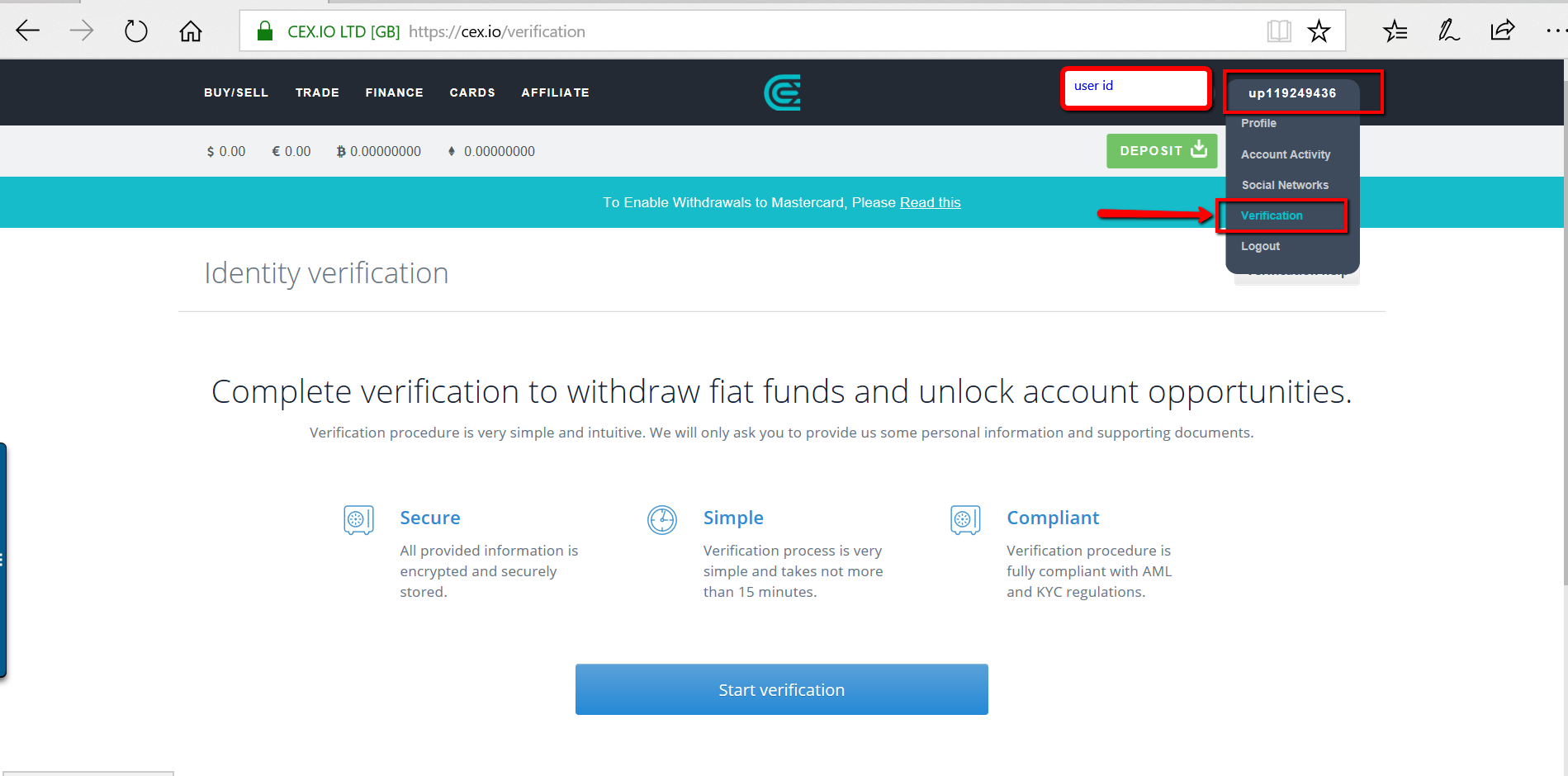 Click on Start Verification and complete all the steps required.
ID Info
Personal information
Addresses
Scans of documents
Complete ID information as per indicated fields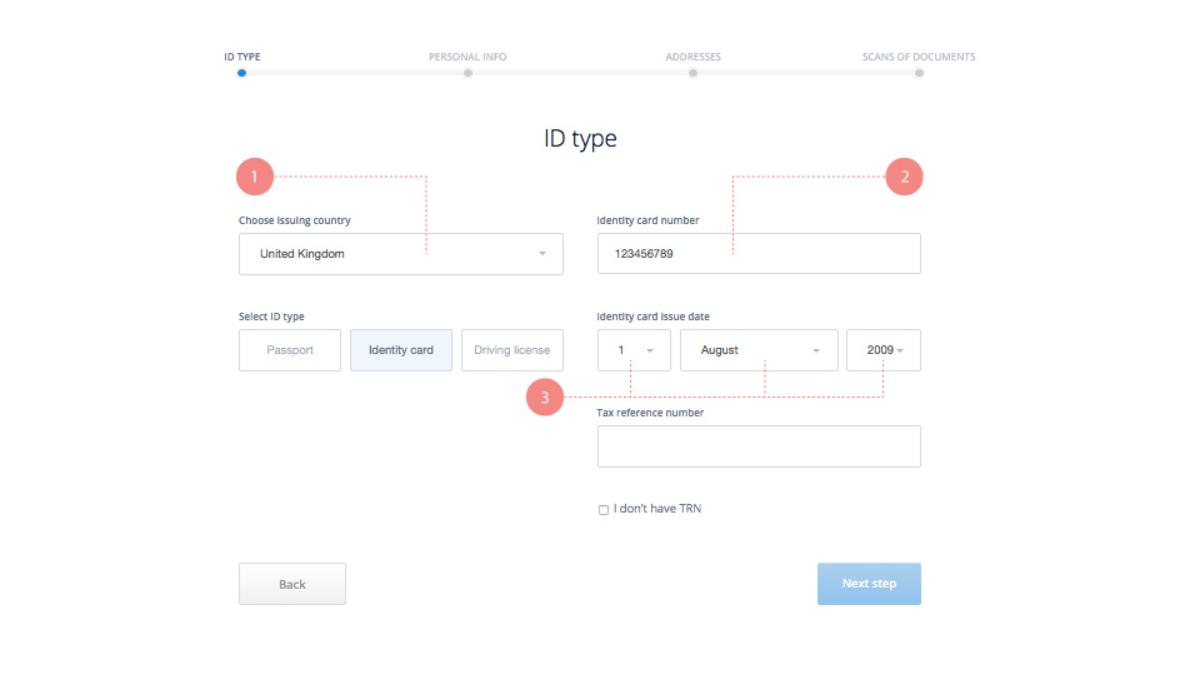 Make sure data is correct, corresponds to your documents and use the English language.
The residential address is your current address(where you are living for the moment), and the permanent address should be the same as your billing address used for official correspondence.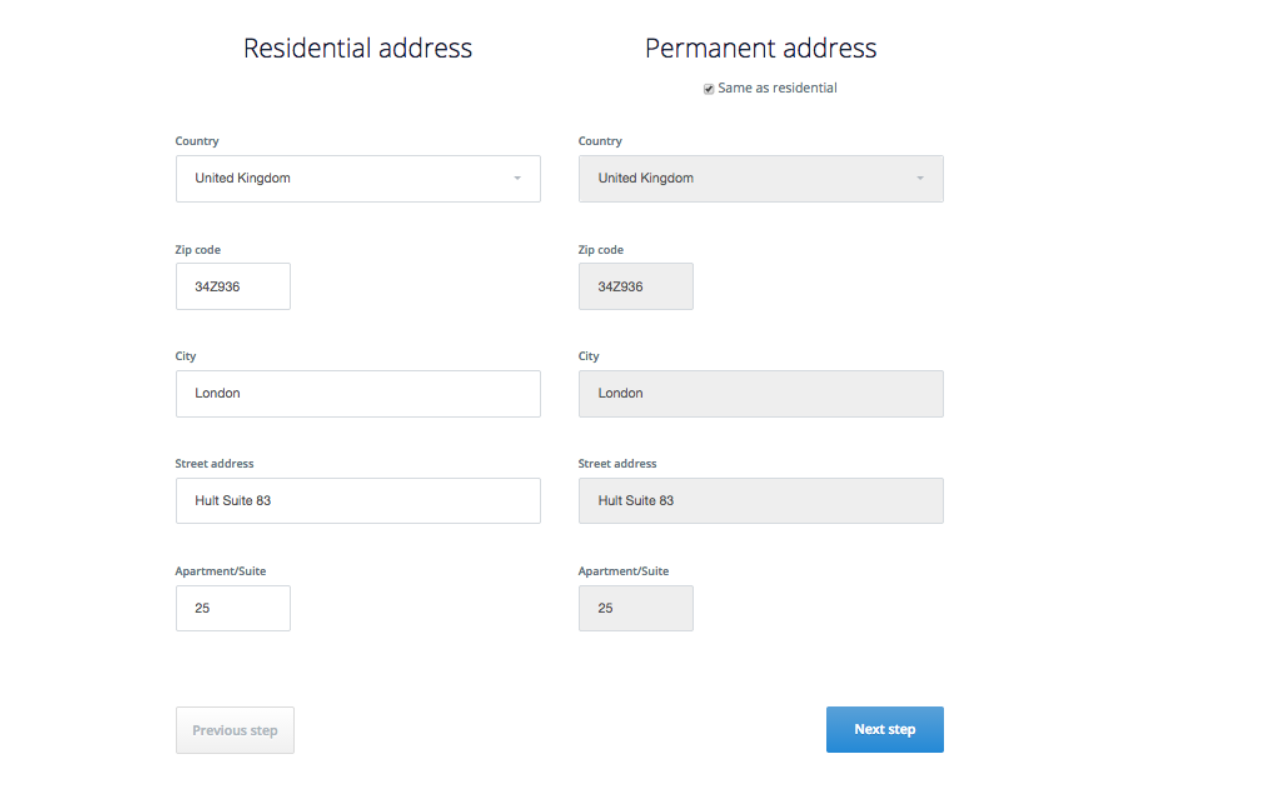 You need to then, upload photos/scans of the document supporting information provided by you in the previous steps. Make sure that your photos/scans meet the following requirements:
Documents should be valid due to the issue date;
Photos/Scans of both sides of documents should be uploaded ;
Scanned images should be in color and high resolution (at least 300 dpi);
Allowed formats: JPG, GIF, PNG, TIFF or PDF;
File size should be no more than 15 MB;
Photos/Scans should not be older than 3 months;
Documents should be issued using characters of Latin alphabet or have Latin transliteration of main fields.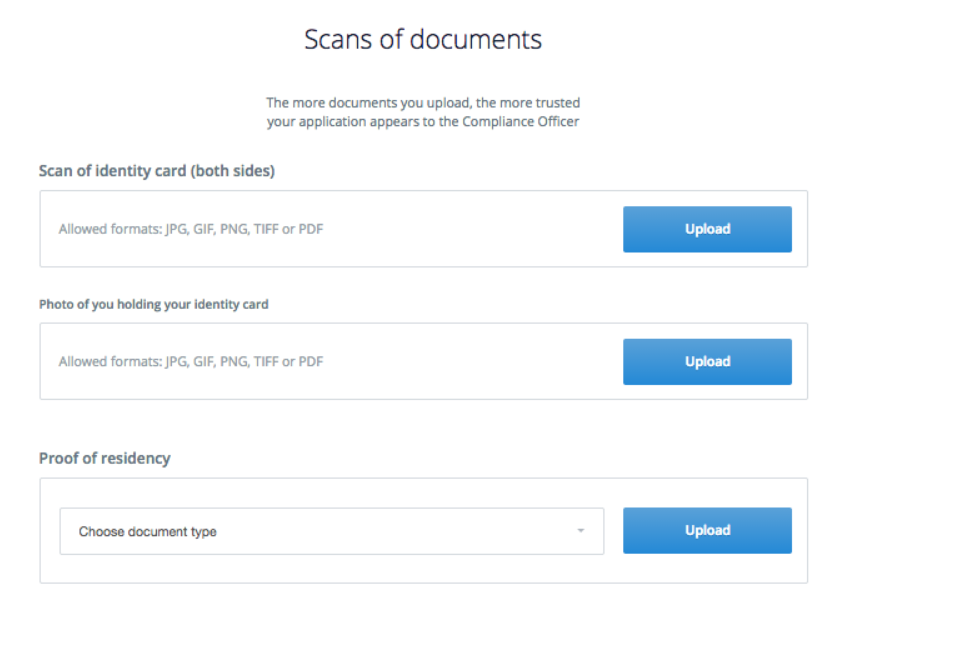 The identity document you provide can be :
National ID card ( both side
International passport ( reversal)
Drivers license ( both sides)*
Please make sure letters are Latin.
Make a selfie while holding the identity document that you used to fill in the Verification form.
Before uploading an image on the Verification form, please make sure to follow photo requirements:
You are looking straight at the camera.
Your background has a light, neutral color.
Your selfie is in color.
No red eye!
DO NOT wear sunglasses, a hat or a headband.
Information on your document must be clearly visible.
In case of a low-quality selfie, the Compliance Officer may ask you to try uploading it once more.
Please, provide photos/scans of documents proving the address stated in Verification form. Choose one of the following options:
Utility bill (NOT the mobile phone, satellite/cable TV or printed Internet bills);
Electricity bill;
Bank statement;
Tax return, council tax;
Other documents, with an exception of electronic bills/statements, online screenshots, mobile phone bills or credit card statements.
Note: If you have only online utility bill or electricity bill, then you may provide it following such obligatory requirements:
Upload the full document (all pages) in PDF format.
Make a screenshot of the website where you make your payments. The screenshot should contain an open document which you have provided to us. On your screenshot, we must clearly see the website URL!
Please, make sure that your scans correspond to the following requirements:
Documents should be valid due to issue date (issued within the last 4 months);
Proof of residency document is addressed to your NAME;
Proof of residency document is addressed to the HOME address (not a P.O. Box or any sided address);
Proof of residency document must be a photo or scanned image of a PAPER document;
Documents should be issued using characters of Latin alphabets;
Proof of residency document must contain DATE of ISSUE.
Note: If you do not have any documents from the list above with Latin transliteration, you can provide us one of the following:
Bank statement with your NAME and ADDRESS in English;
Confirmation from your work/college/university/care institution confirming your name, address and details of employment/studies/residency status with signature and official stamp.
Once you perform all the verification steps, Cex.io will verify you as soon as possible.
Once you are verified, you will receive an email confirming this.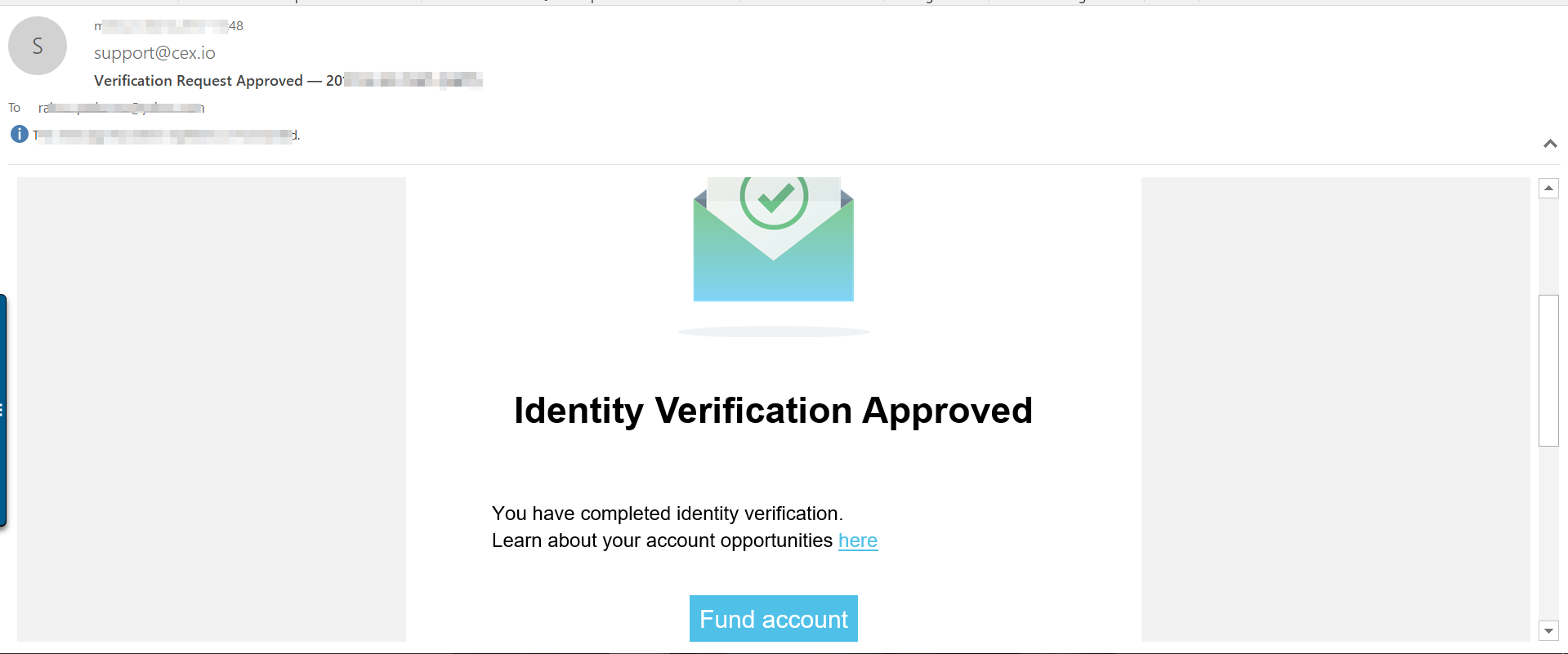 Awesome! You have verified your identity on CEX.io.
4. Fund your account
You can now fund your account. You can opt for one of the following:
Buy directly crypto with funds from your VISA or Mastercard
Deposit funds into the account and post this purchase.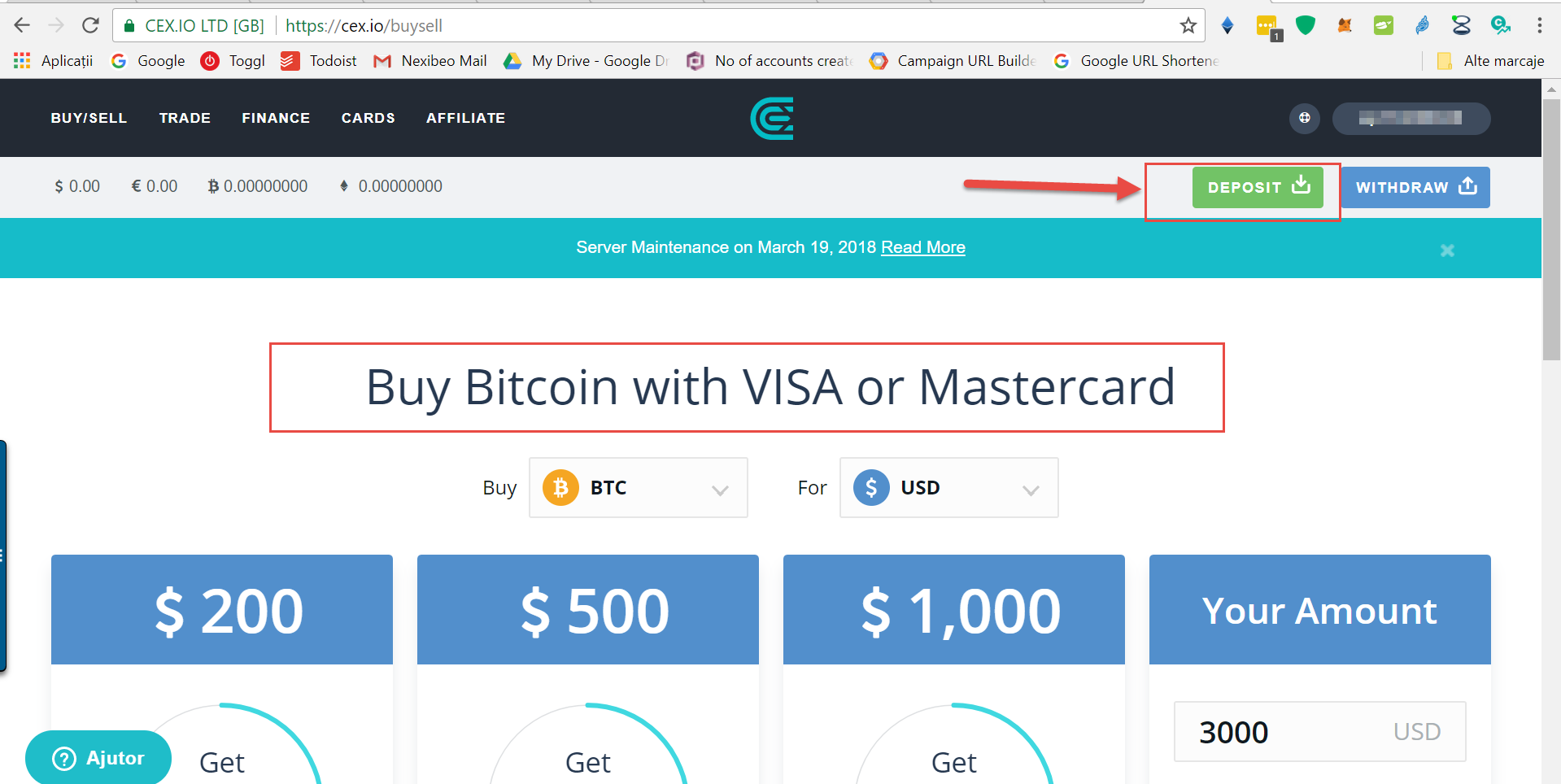 If you choose to deposit, you have again, 3 available options:
Payment card
Bank transfer
Crypto Capital (meaning transferring crypto from other exchanges/wallets in your cex.io account – not the case though now)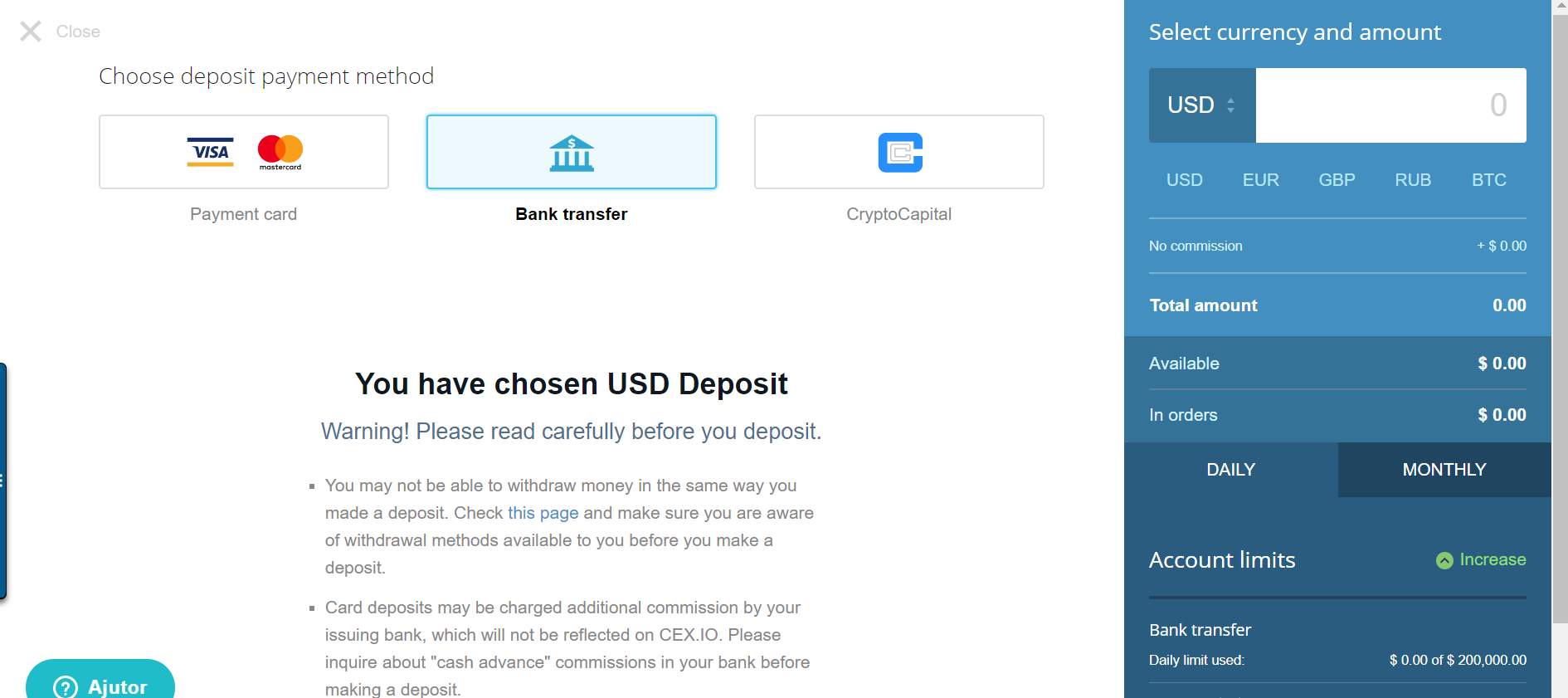 If you choose to fund your account from the card, you need to input card data. Please note that you can fund your account only from your personal card, not 3rd parties cards.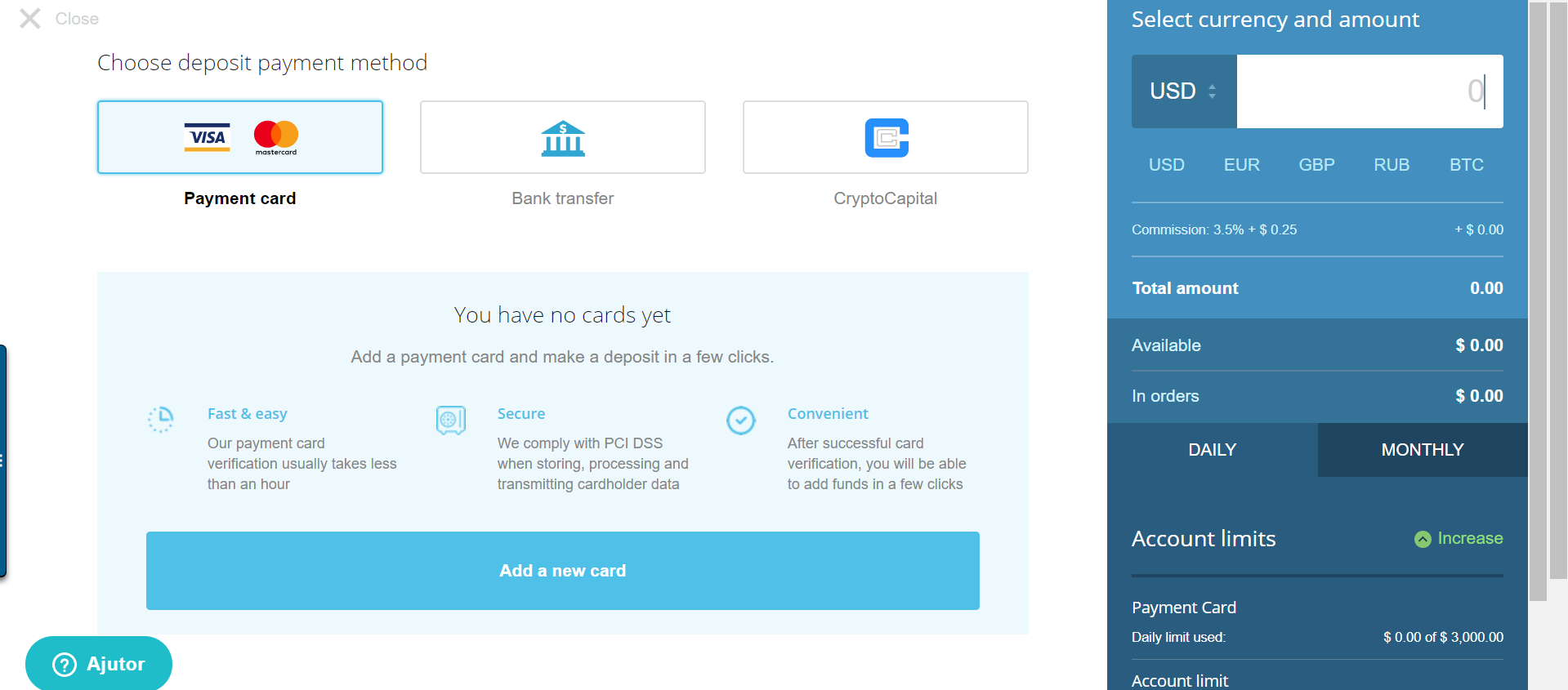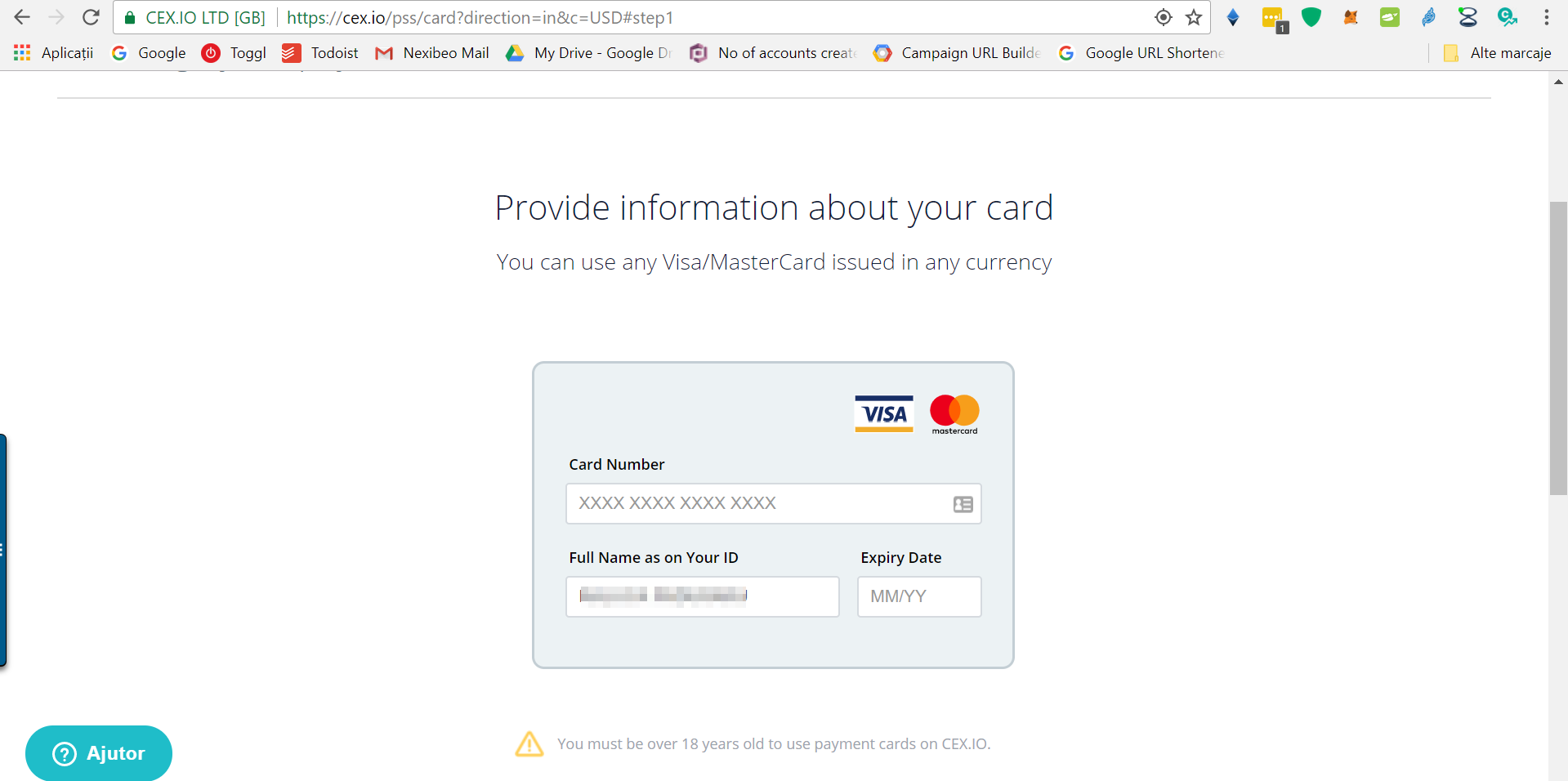 If you choose to fund your account from a bank account, please carefully read the notices and instructions they provide.
At the moment of writing, CEX.io stated the following:
Due to the specifics of our payment partner's operations, we cannot guarantee payment processing time. Currently, transaction processing may take 2 to 60 days. We would like to emphasize that every single deposit and withdrawal was received by our users since the company was founded in 2013. Our team is working hard on service improvement and soon will be able to provide you with faster and more convenient payment options for wire transfers in USD."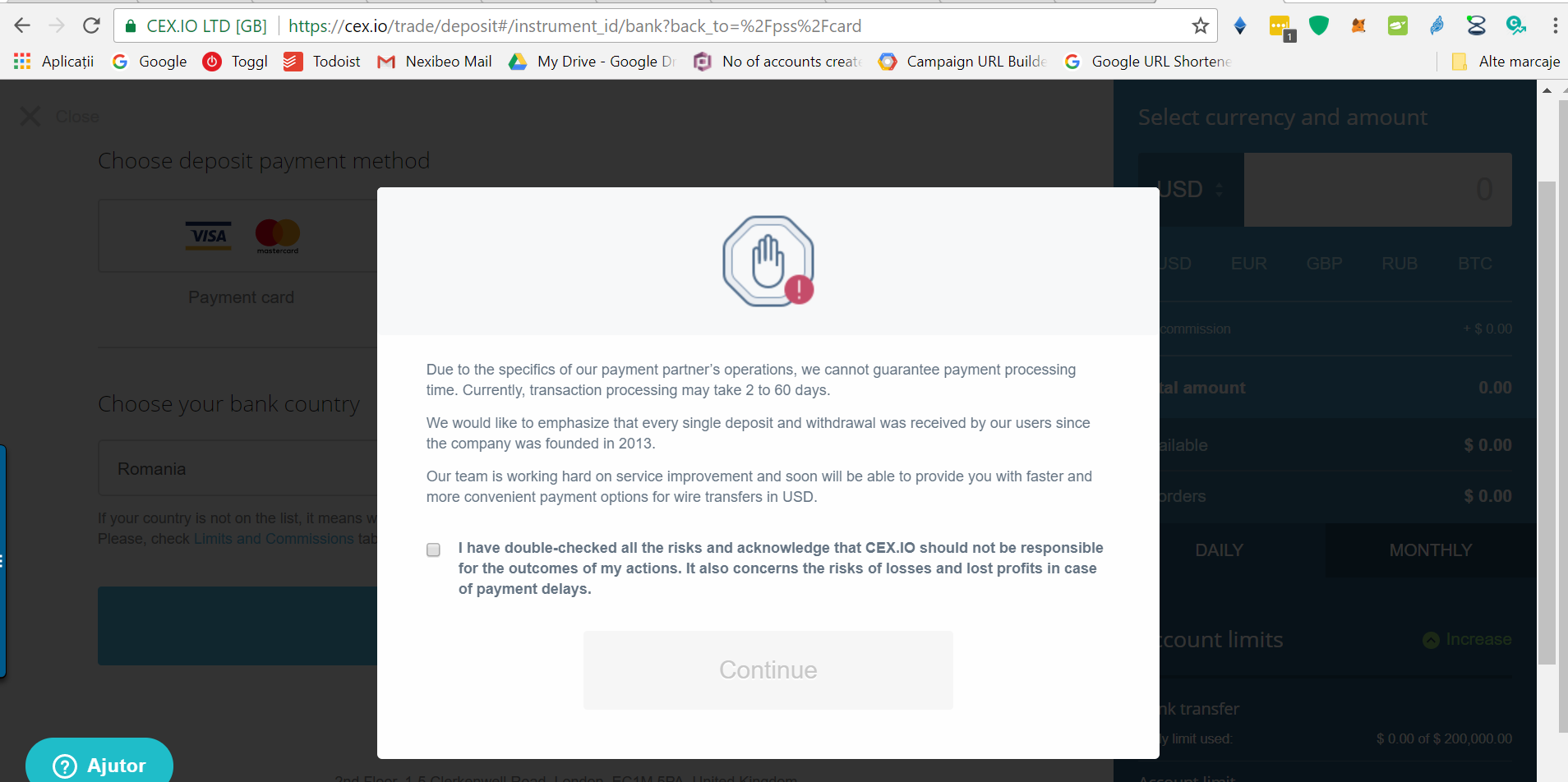 Also note that for bank transfers, Cex.io has a minimum amount of $1000/transfer.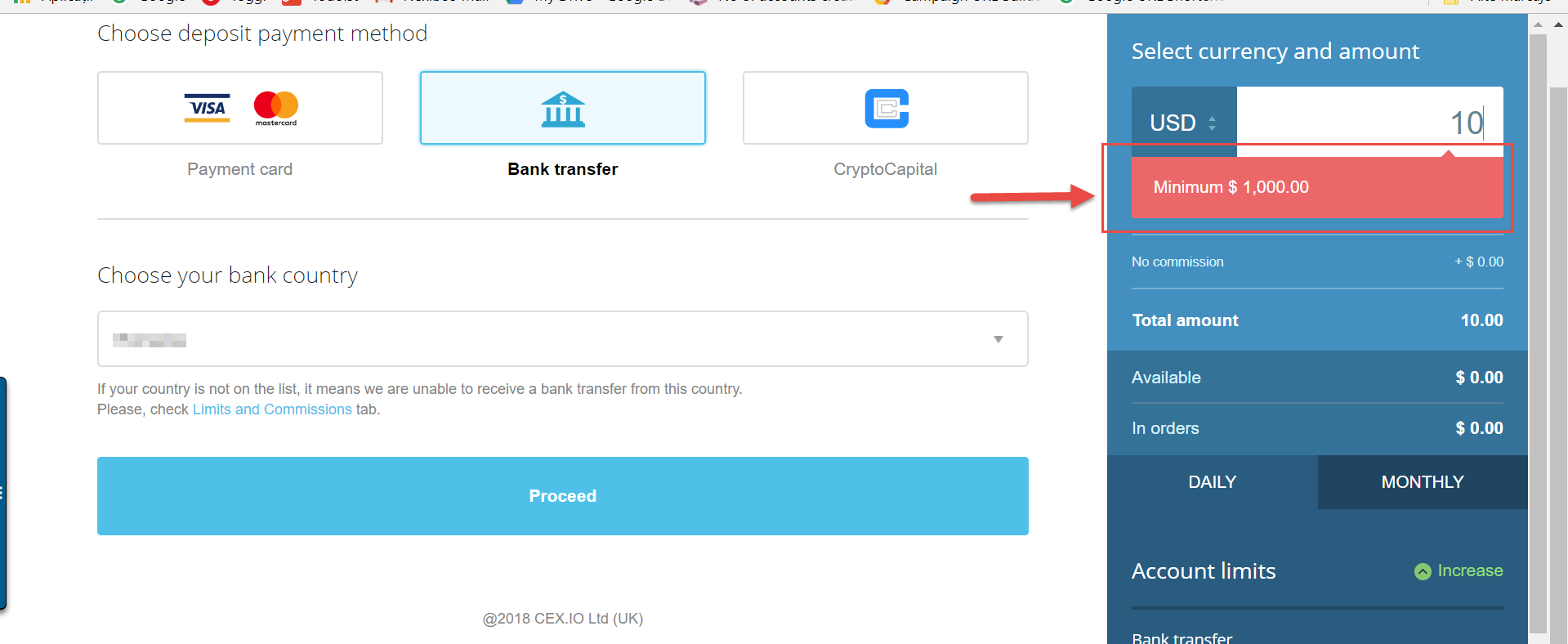 Once you click on the Proceed button, you will receive the details for our bank transfer. Please note that the below image is only an example, DO NOT use it for your transfer. To make sure your transfer is correct, use the details given to your account.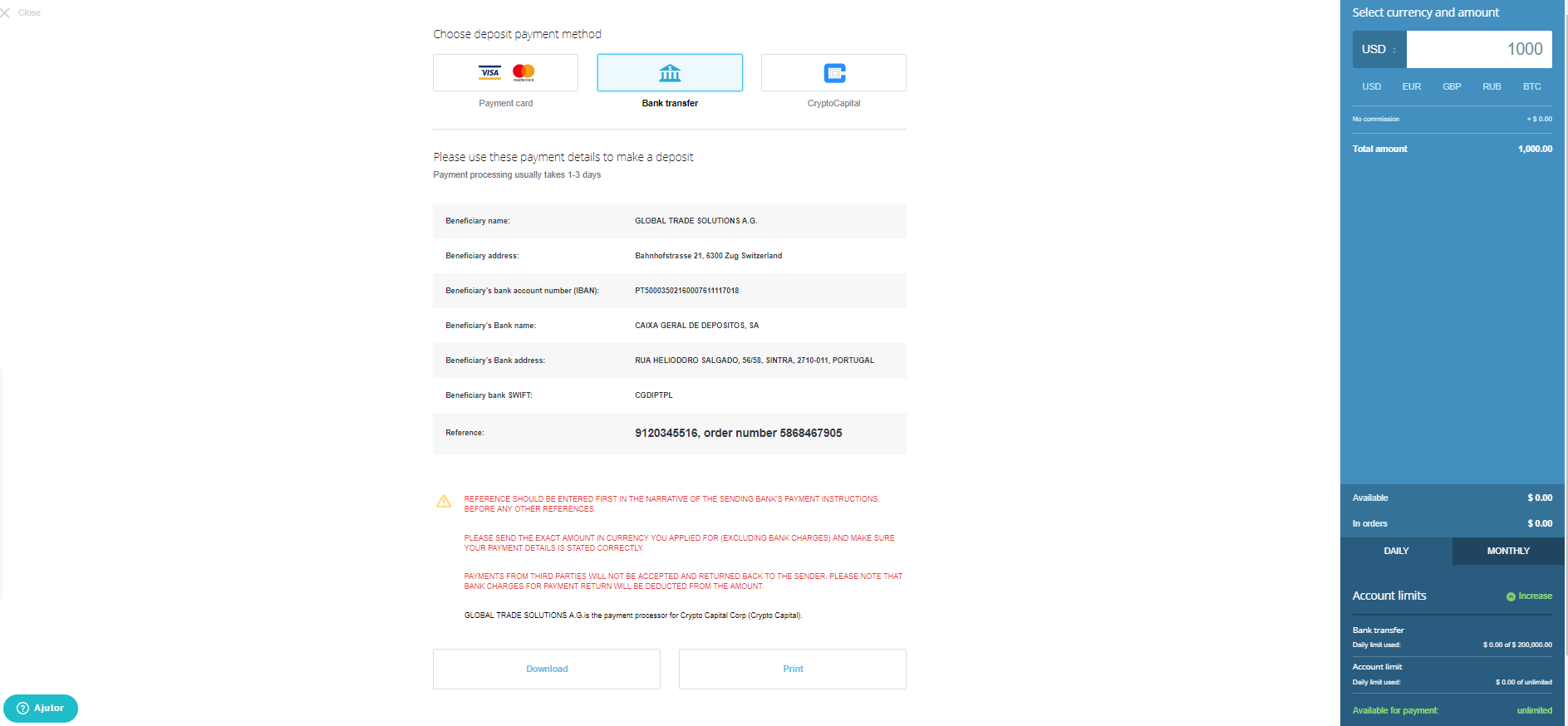 You did it! You have added XRP (XRP) on your CEX.io account. 
5. Start trading on CEX.io
Below you can find the step by step process to buy your first coin. It's rather straightforward but you need to be careful with a few aspects.
Access https://cex.io/trade
Select the correct symbol for the XRP (XRP) you need to buy

Choose the right pair ( for eg. BTC/ USD, BTC/EUR or BTC/GBP if your account is funded with USD, Euro or British Pounds)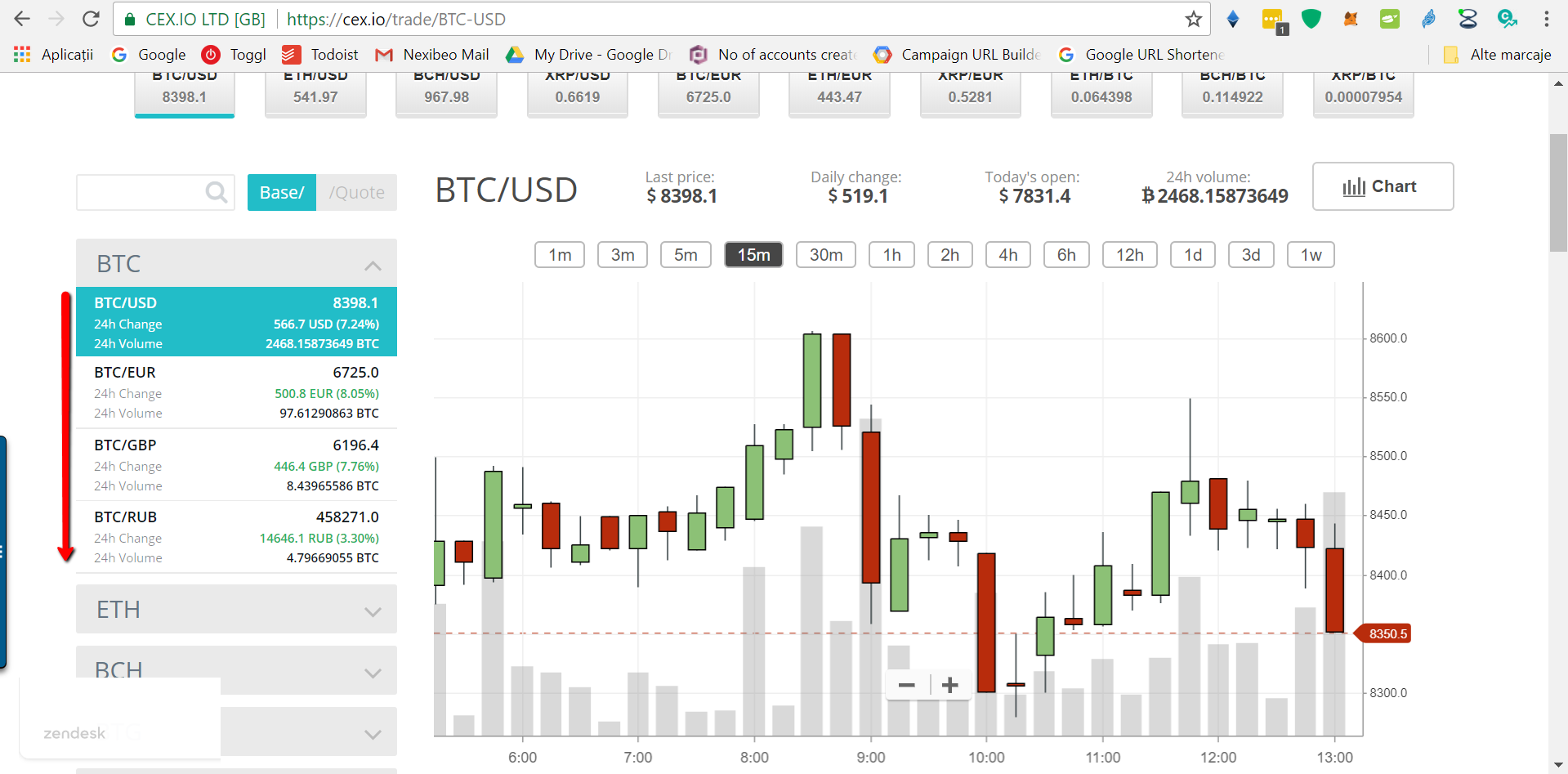 Scroll down until you reach the Buy/Sell section:

What is the difference between Market/Limit?
Market stands for the market price. Basically, the asking price of that moment on the exchange and Limit is a fixed price which you are willing to offer for that coin.
Let me put it in simpler words it's like you want to buy a used car and you go to a website and see different offers for the same model. You can either choose to buy it from whoever wants to sell it first, irrespective of the price they ask. Or, you have in mind a budget you are willing to spend and base the purchase on this, choosing an offer or negotiating with an owner so that you purchase at the maximum price you are willing to pay.  
There might be cases in which you decide to purchase at the market price to do it faster or for other reasons. But most of the cases we suggest you go for the limit option and maybe wait a bit so that your order gets filled.
For the moment even if the option is there we suggest you do not use Margin trading, this involving a high risk.
So :
Input the amount you want to buy.
Input the price you are willing to pay.
Click Place Order.
You will see your order if you scroll down to the  Active Orders section.

You need to wait until this is filled and voila! You have your first crypto!
Congratulations! You just bought your first XRP (XRP) on CEX.io.