Step by step overview on how to withdraw Ethereum from Bitstamp
To withdraw funds from Bitstamp, one must verify his/her account first. After such, you will be able to transact via Ethereum or Fiat money. The transaction time at Bitstamp does not take too long, and the process is also user-friendly.
Here, you will find steps that will guide you on how to make a withdrawal on Bitstamp.
Access the log-in page of Bitstamp first. Provide your registered information (User ID & Password), then hit Login.
For two-factor authentication, a token or 6-digit code is necessary to complete your log-in. Retrieve this from your authenticator app and click Continue.
Go to the 'Withdrawal' page as directed by the arrow on the image below.
1. Withdraw Ethereum from your Bitstamp account
From the selection on the left panel, select the cryptocurrency that you'd like to withdraw. On the next screen, provide the withdrawal or receiving address as well as the amount. Click the 'Withdraw' button to proceed. Ethereum withdrawals are free of charge but at the same time irreversible, so be sure to provide the correct information.
Awesome! You have successfully withdrawn Ethereum from Bitstamp.
2. Withdraw Fiat money from your Bitstamp account
For Fiat money withdrawal, we will explain the steps through the EU Bank (SEPA) method as an example. To start, select this option from the left panel.
The SEPA form pops up which is an instrument for transferring funds to any bank account within the EU which supports the SEPA standard. Accurately provide all required information and hit Withdraw.
Go back to the Withdraw section to check the status of your withdrawal. Here, you will see that it says 'Email' confirmation needed.
Access your email inbox and click on the link that is in the email that you receive from Bitstamp.
The status will now change to 'Waiting' to be processed.
Another email will arrive in your inbox confirming your withdrawal.
As a result, the status will now show as 'Finished' on the Withdraw page. It usually takes 1-3 business days before you receive the money.
If you wish to check the withdrawal that you've just made, you can always go to your Account> Transactions> Withdrawal as the type.
Congratulations! You have effortlessly withdrawn Fiat money from your Bitstamp account.
Step by step overview on how to deposit Ethereum on B2BX
With B2BX, you can deposit cryptocurrencies like Ethereum, but first, make sure you have completed the account "Verification" process and have activated 2FA.
Here are the steps on how to deposit Ethereum on your registered and confirmed B2BX account:
Click here to open the exchange site and click on Log in. Enter your login details and hit Sign in.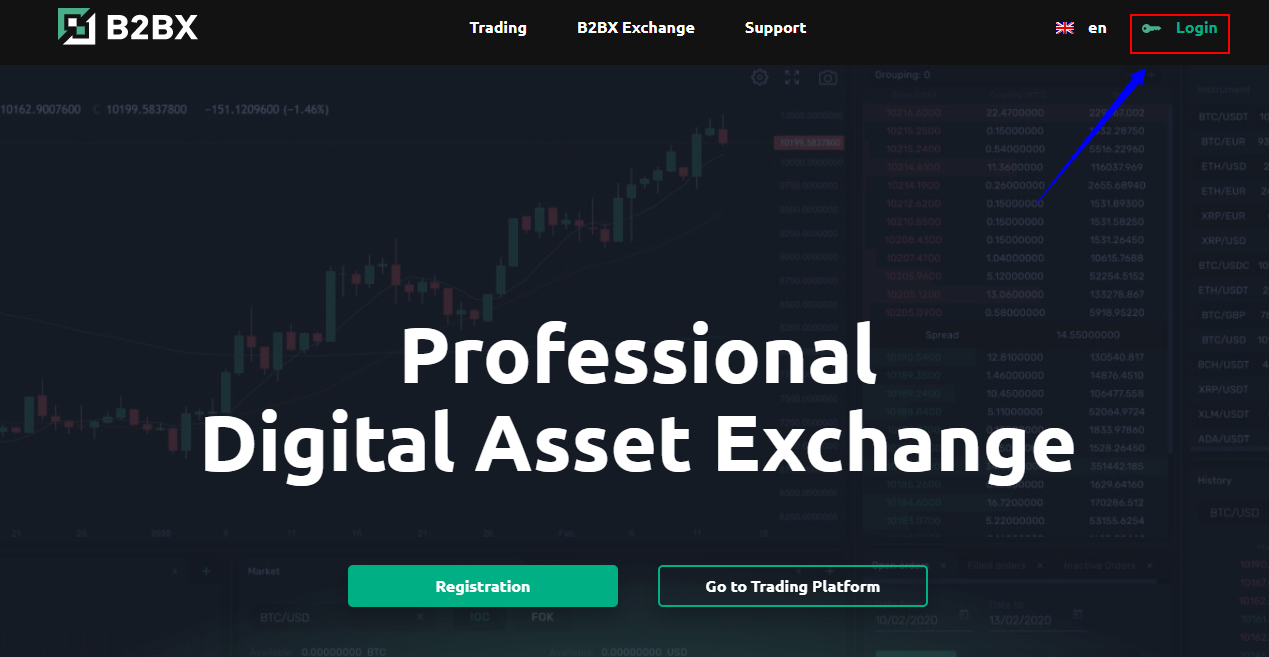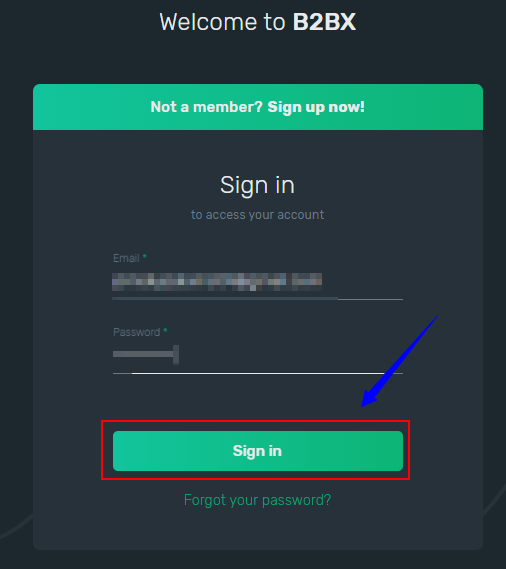 For Ethereum deposit, click on "Deposit" and type in your desired Ethereum. You can also manually scan the currency list.
You will be given a wallet address. This is the address that you need to use in processing your Ethereum deposit. You have the option to scan the QR code to generate a new one. Make sure that the correct address is used in processing your transaction to avoid losing your funds.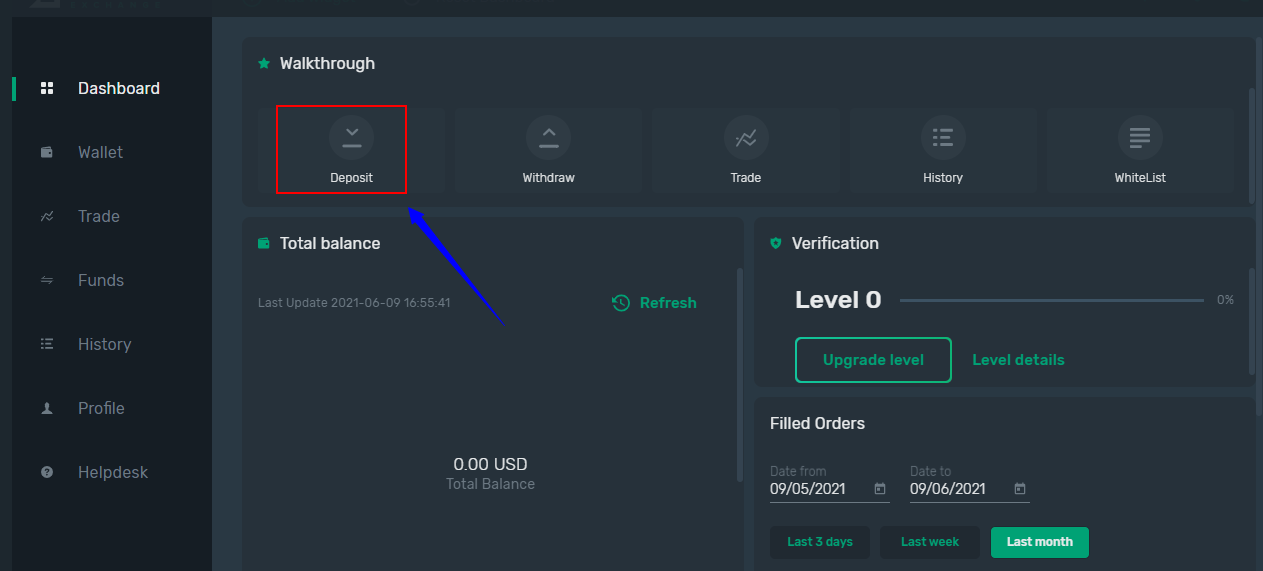 You can view all of your transactions if you click on "History".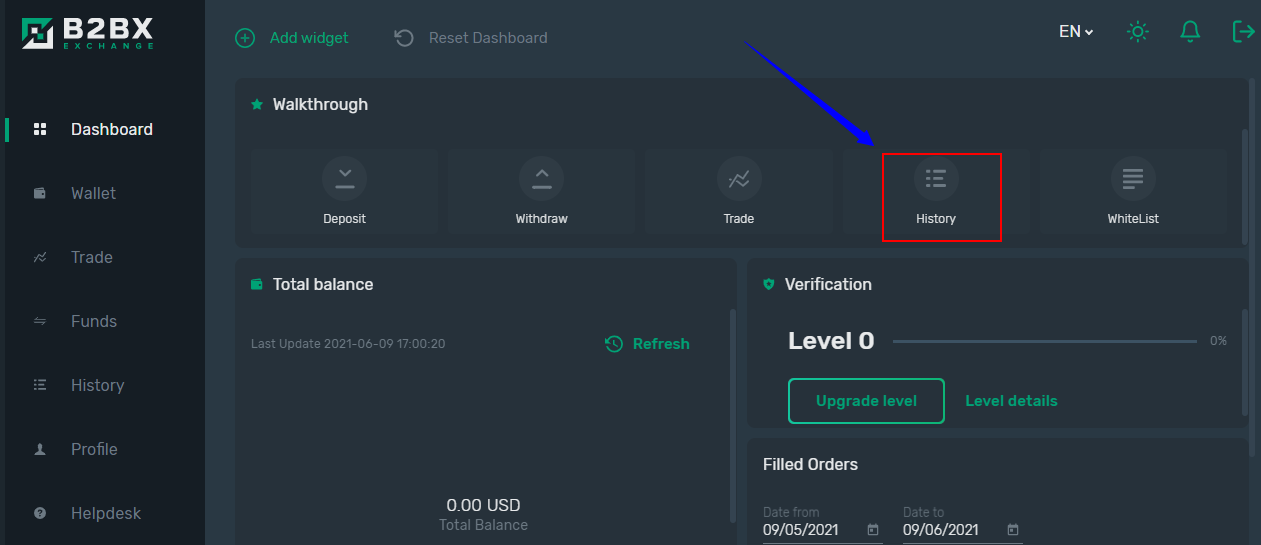 Awesome! You have funded Ethereum on your B2BX account.