Step by step overview on how to deposit Ethereum on QuadrigaCX
At QuadrigaCX one can fund his account through Fiat money or cryptocurrencies. Each process is straightforward and very easy to follow.
Below are the steps that can help you make your first deposit successful.
To start go to the login page by clicking this link.
Enter your Client ID which you received via email after registration as well as your password. Check the 'Security' box and hit Login.
If the 'Google Two-Factor Authentication' setting is active on your QuadrigaCX account, you will have to retrieve the 6-digit code and after entering click Authenticate.
1. Deposit Ethereum on your QuadrigaCX account
To put some Ethereum to your account, select the digital currency from the list and click the 'Fund Account' option.
Copy the address to your wallet (the source of funds) and follow the succeeding steps to complete the transaction. It usually takes four confirmations before the receiving the money to your account.
Great job! You now have some Ethereum on your QuadrigaCX account.
2. Deposit Fiat money on your QuadrigaCX account
If you wish to fund with Fiat, all you need to do is select the currency of your choice from the selection. In this example, we will use the Canadian dollar.
Tick the Canadian flag at the top of the page and hit Fund Account.
Funding with Fiat comes in different forms and options. Most of these require verification before proceeding. Click the 'Select' button on the right panel that corresponds to the funding option of your choice, and provide the required information on the next page. This process may take some time to complete, and you will also receive a notification if everything is already in place.
For more information about the different funding options on QuadrigaCX, you can quickly check their support page.
If you want to view your deposit or balance, you can quickly find it from the dashboard.
Congratulations! You have acquired Fiat money for your QuadrigaCX account.
Step by step overview on how to deposit Ethereum on B2BX
With B2BX, you can deposit cryptocurrencies like Ethereum, but first, make sure you have completed the account "Verification" process and have activated 2FA.
Here are the steps on how to deposit Ethereum on your registered and confirmed B2BX account:
Click here to open the exchange site and click on Log in. Enter your login details and hit Sign in.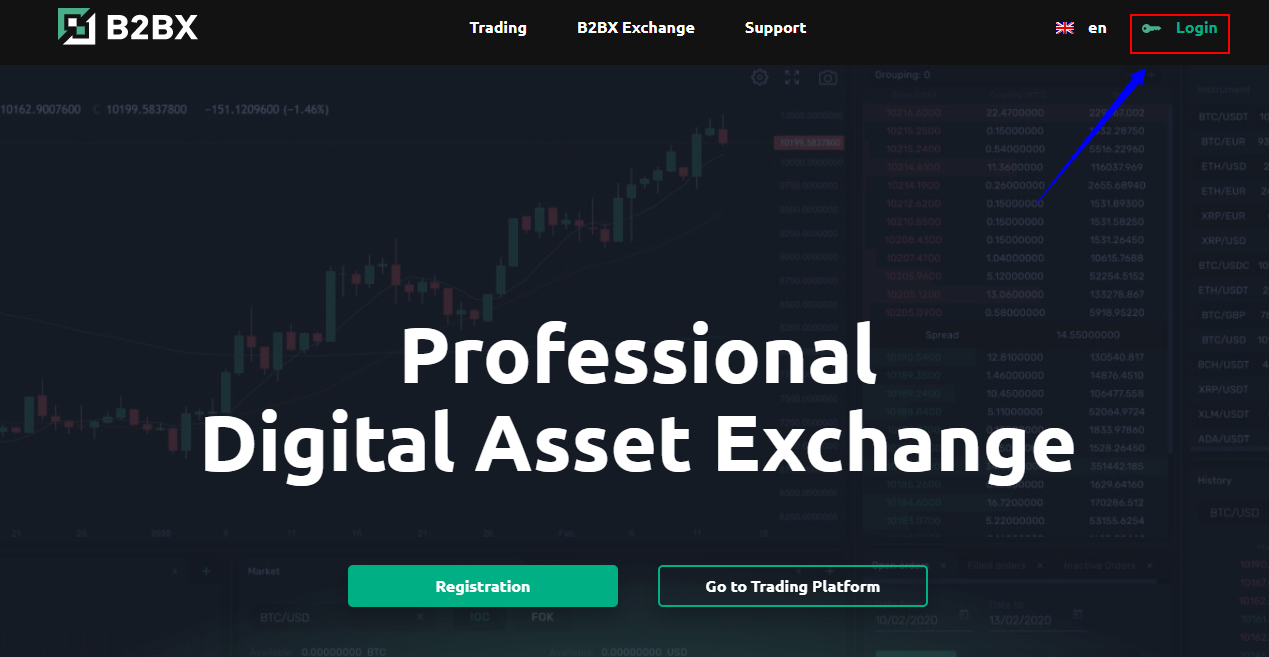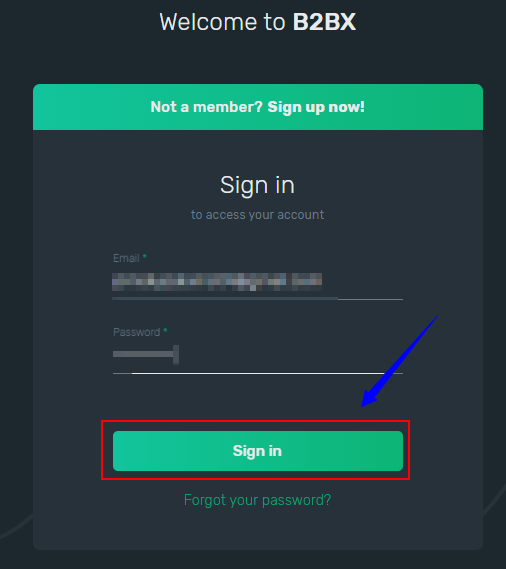 For Ethereum deposit, click on "Deposit" and type in your desired Ethereum. You can also manually scan the currency list.
You will be given a wallet address. This is the address that you need to use in processing your Ethereum deposit. You have the option to scan the QR code to generate a new one. Make sure that the correct address is used in processing your transaction to avoid losing your funds.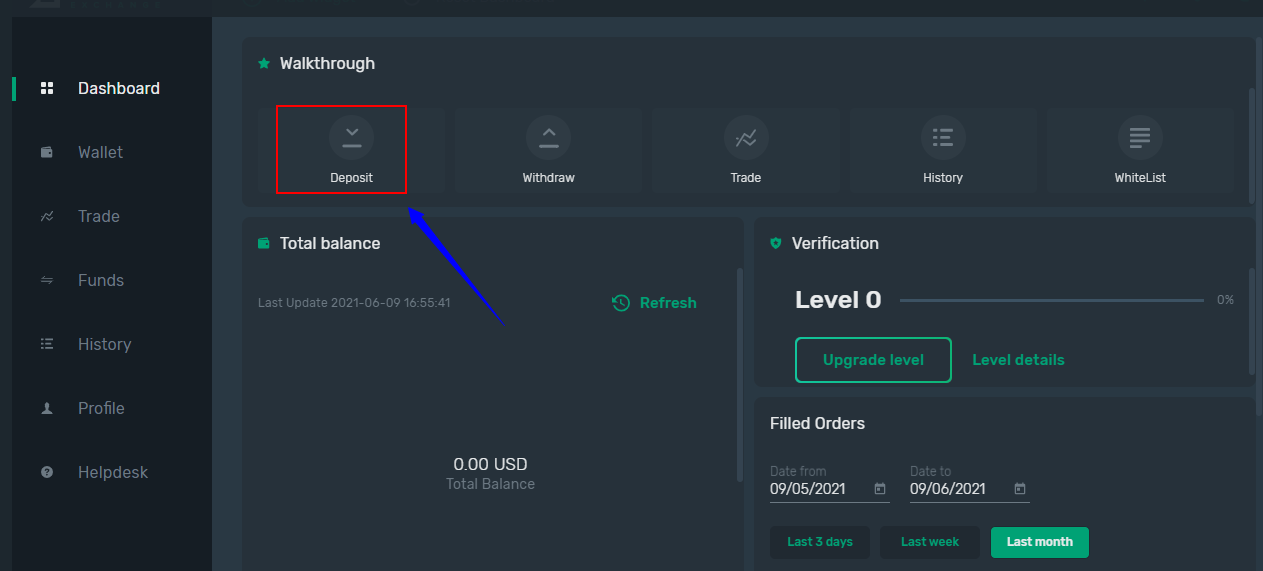 You can view all of your transactions if you click on "History".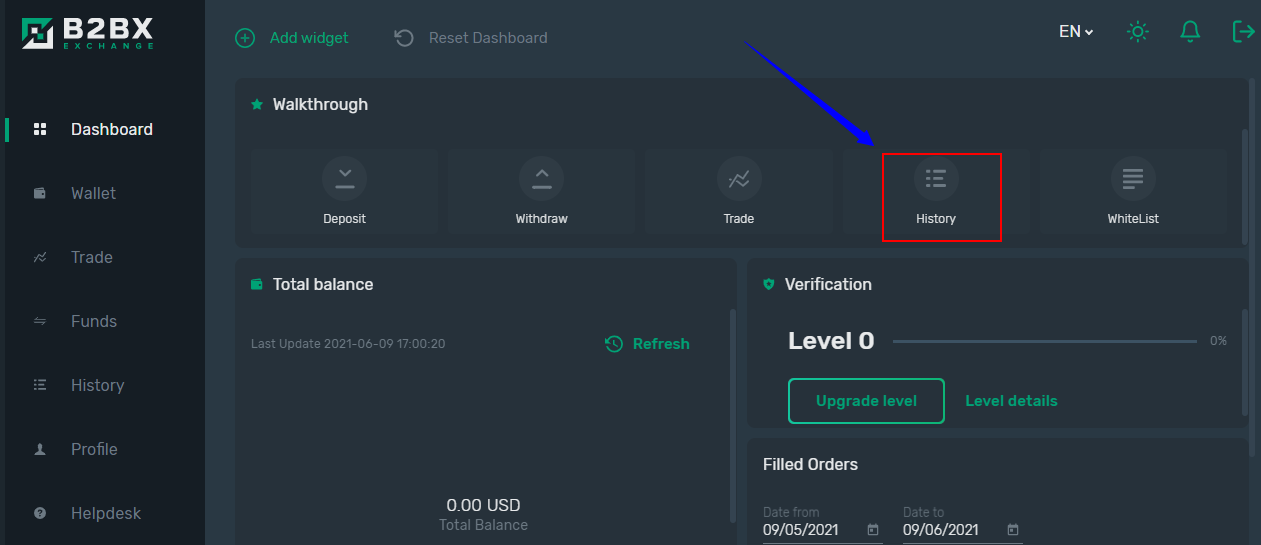 Awesome! You have funded Ethereum on your B2BX account.