Step by step overview on how to buy Dash on YoBit
YoBit is a global cryptocurrency exchange which enables its users to buy and sell a wide range of digital currencies for a maximum transaction fee of 0.2%. This Russian-based platform which was established in 2015 offers access to bitcoin as well as hundreds of other alternative coins.
Let me walk you through some easy steps for you to start trading Dash on YoBit:
1. Sign-up on YoBit
To create an account, open the YoBit exchange site.
Click on 'Register.'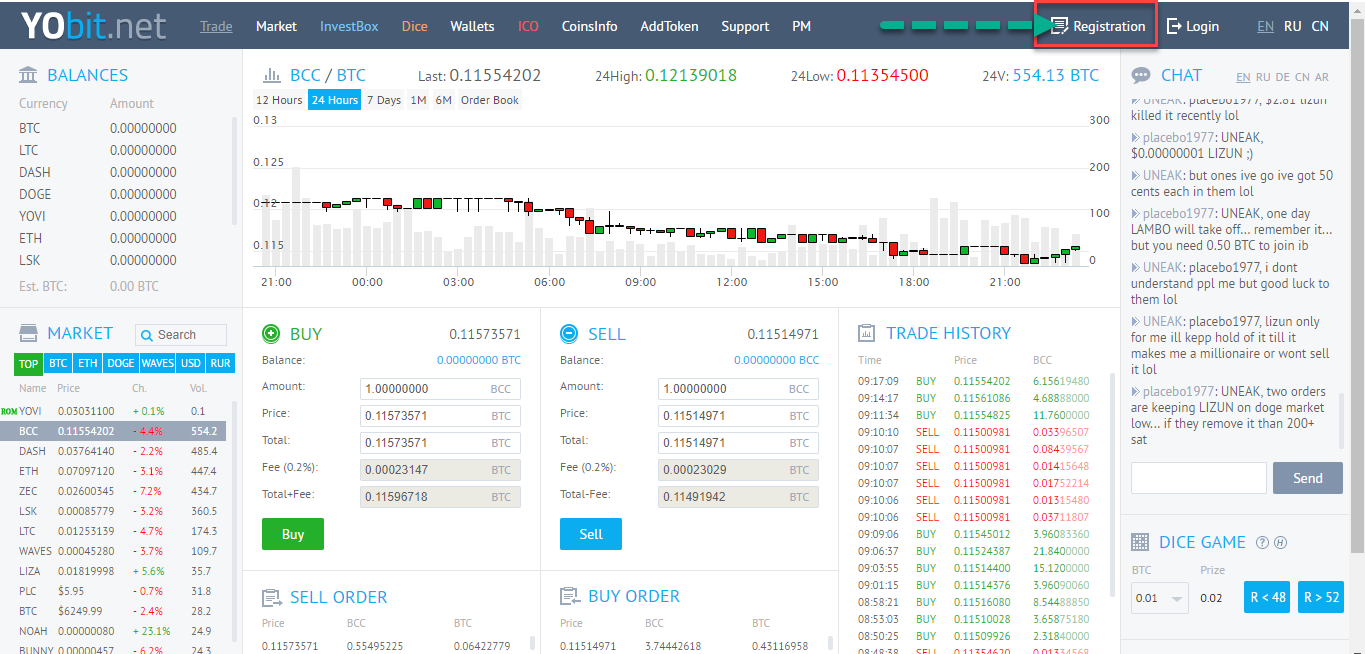 Type in your preferred username, email address, and password. Re-confirm your password and check the agreement box as well as the confirmation box.
Click on the 'Register' button to proceed.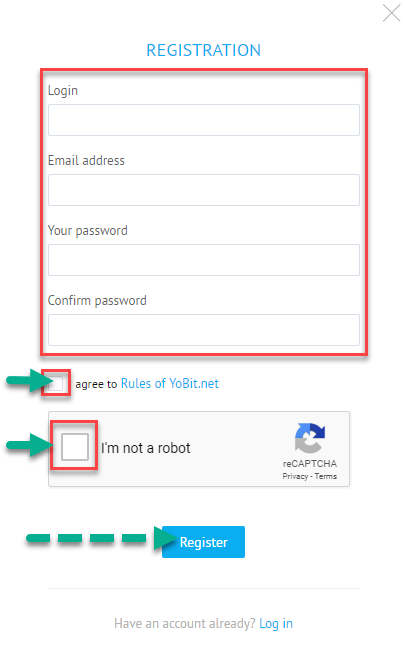 After submitting the registration request, go to your Inbox and look for the YoBit registration email.

Click on the link attached to the registration message.

You will be re-directed to the registration page confirming that your email has been established and ready to get authenticated.

Nice work! You have successfully created an account on YoBit. 
2. Secure your YoBit account by setting a 2-factor authentication (2FA)
YoBit believes that 2FA improves safety dramatically requesting not only your login and password but also the unique authorization code which is enough to verify and authenticate your account.
What is 2FA?
Two-factor authentication, also known as 2FA, is an extra layer of security or added protection which we refer to as multi-factor authentication. Not only the username and password are required but also a piece of information that only a user possesses. This process is to confirm a user's claimed identity.
The 2FA process helps lessen the number of identity theft cases and as well as phishing via email. It would be harder for potential intruders to gain access and steal someone's identity and personal data without that piece of information that only the account owner knows.
In the case of exchanges what the user has are his/her login details such as the username and password. The form of 2FA that a user possesses for this instance is a token or code. The code can be received either through SMS on a user's mobile phone or via applications like Google Authenticator or Authy.
Check this if you want to learn more about Google Authenticator.
To get started, install the 'Google Authenticator' app on your phone. After installing, go back to your YoBit account and click on 'Settings.'

Scan the QR code using the Google Authenticator app and type in the numbers. Click on the 'Enable' button to activate two-factor authentication.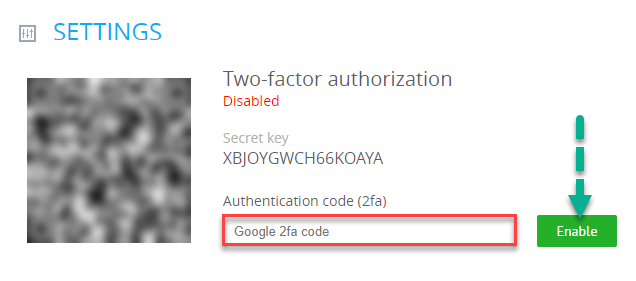 You will see the message confirmation that two-factor authentication has been enabled on your YoBit account.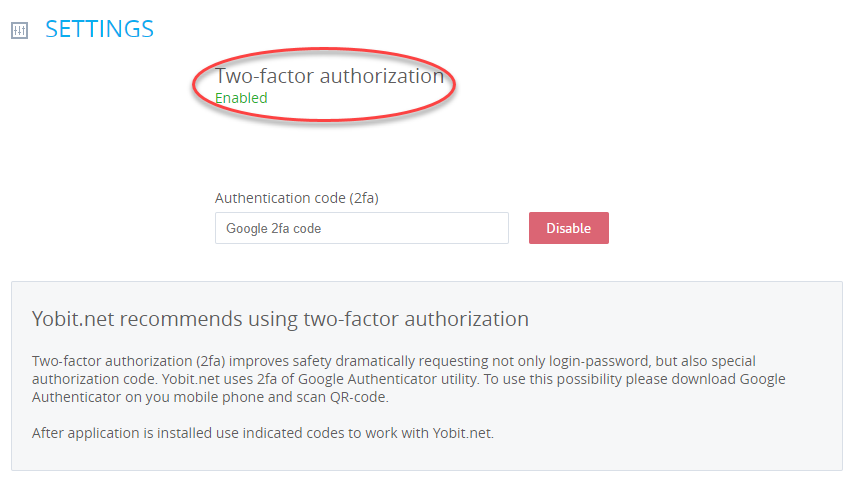 You can also manage your Letter and Notification settings as well as update your password on the Settings page.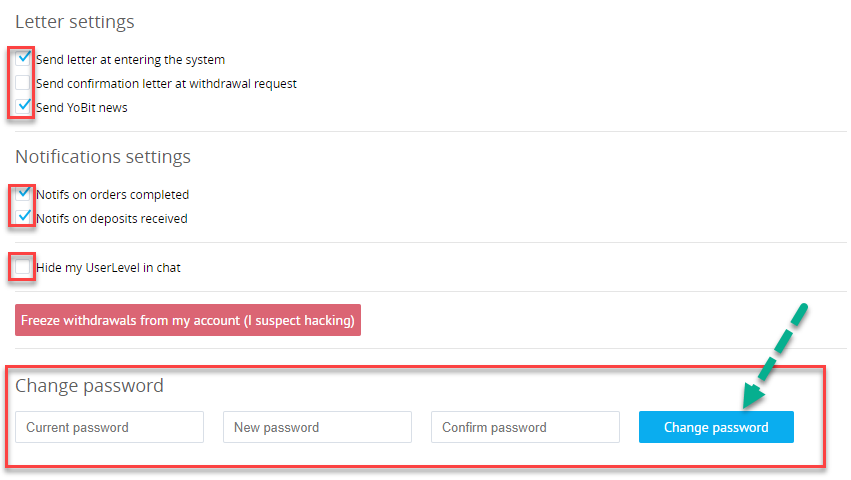 Awesome! Two-factor authentication is now active, and your YoBit account has been verified.
3. Funding your YoBit account
Now that we have ensured security on YoBit, it is safe to proceed with funding your account. To do so, click on 'Wallet' at the top portion of the page.
You will see the available currencies. To begin adding funds, select your currency and click on the Deposit box with the plus sign.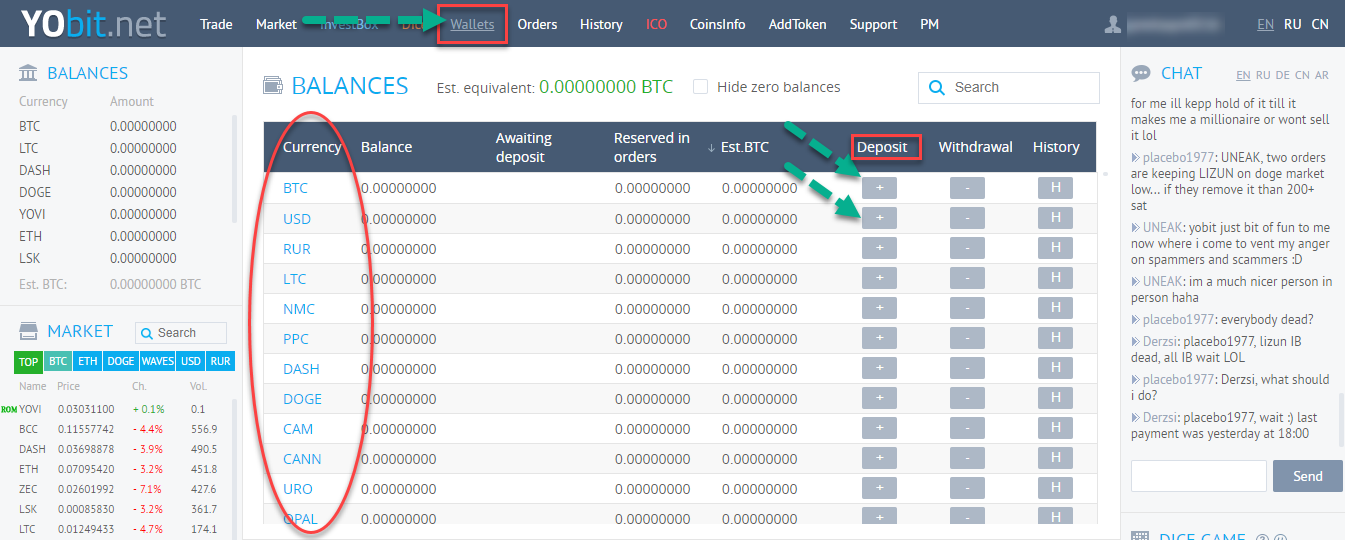 If you've selected bitcoin, copy the address or scan the barcode to send your funds.
If you prefer to deposit using fiat currency, select your payment method first, then click on the 'Deposit' box to continue.
You can deposit funds to and from your YoBit account using the following options:
Cryptocurrency transfer
AdvCash
Capitalist
Payeer
Perfect Money
QIWI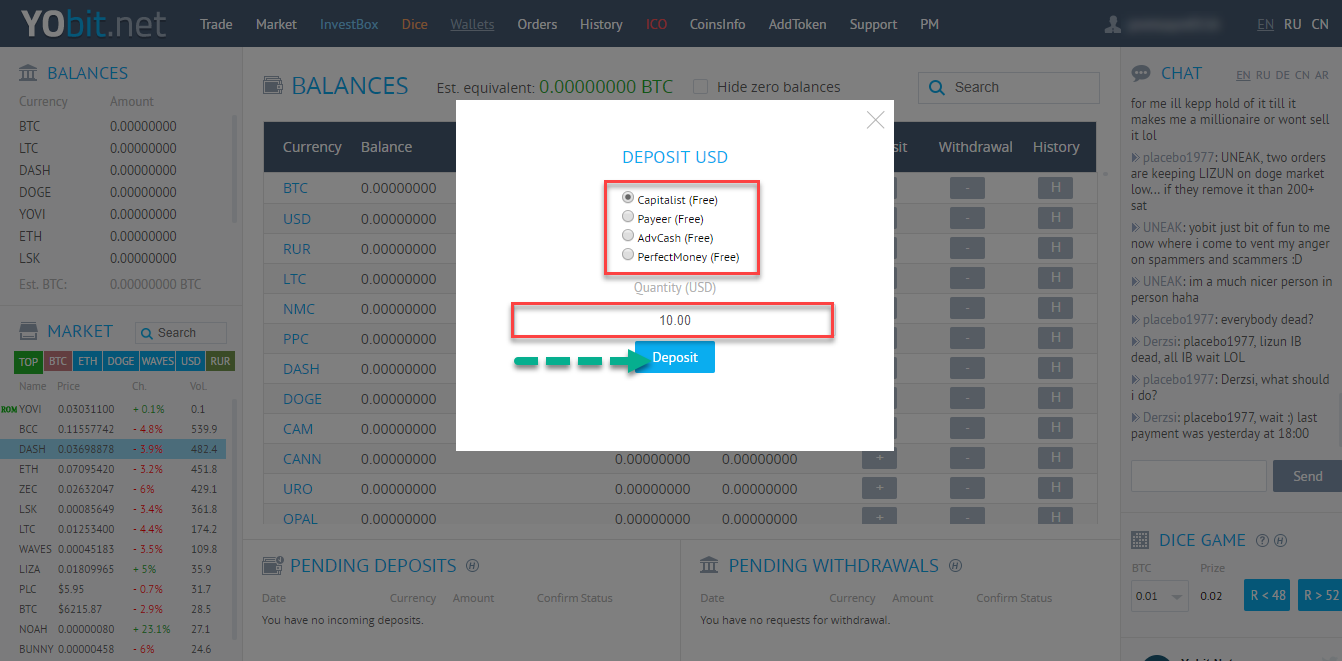 YoBit processes exchange transactions and charges a commission from each transaction. Commission amount depends upon the currency type, however, does not surpass 0.2% of the transaction amount as a policy.
After depositing your account, refresh the 'Wallet' page to check your balances and pending deposits.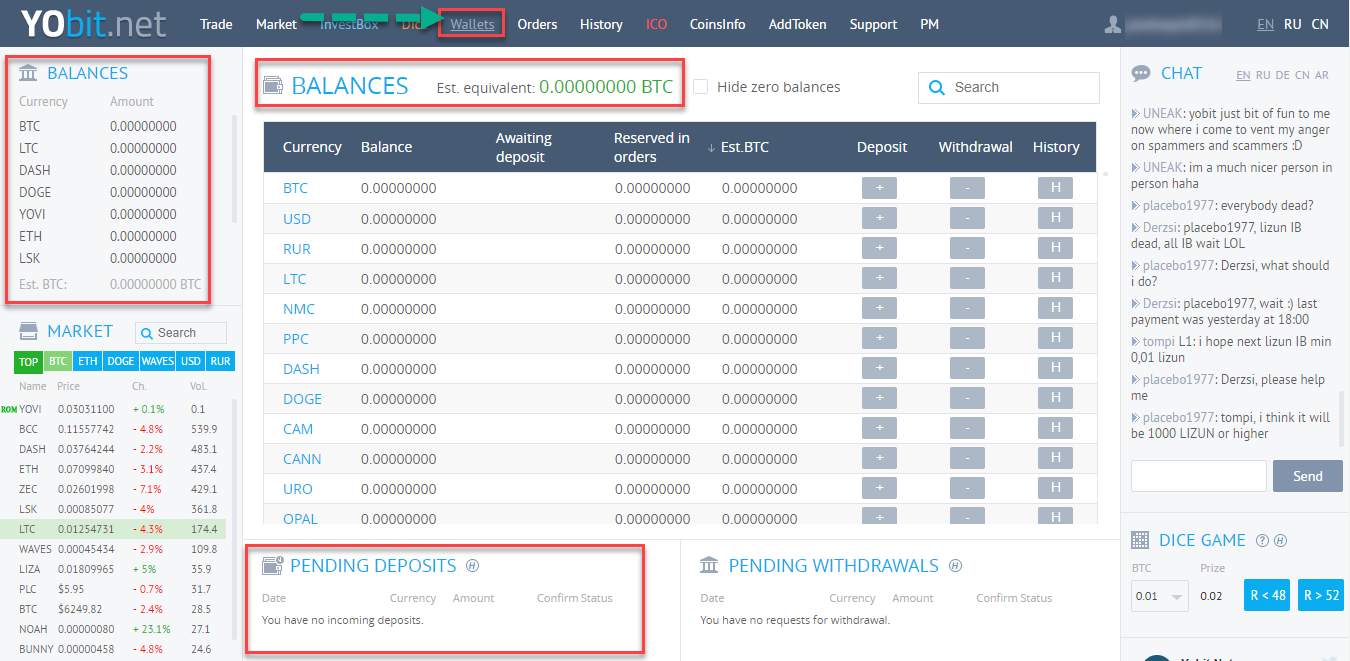 Excellent! You have deposited funds on your YoBit account.
4. Start trading Dash on YoBit
It's time to buy your first Dash on your funded YoBit account. Let's get started.
Click on 'Trade' which is at the upper left hand area of the page to access the trading environment where you can see the market capital, historical chart, prices, etc. You can also communicate with other buyers and sellers through the chat room on the right side of the screen.
To start buying, type in the amount. The system will auto-calculate the price and fee for you. Click on the 'Buy' box to continue.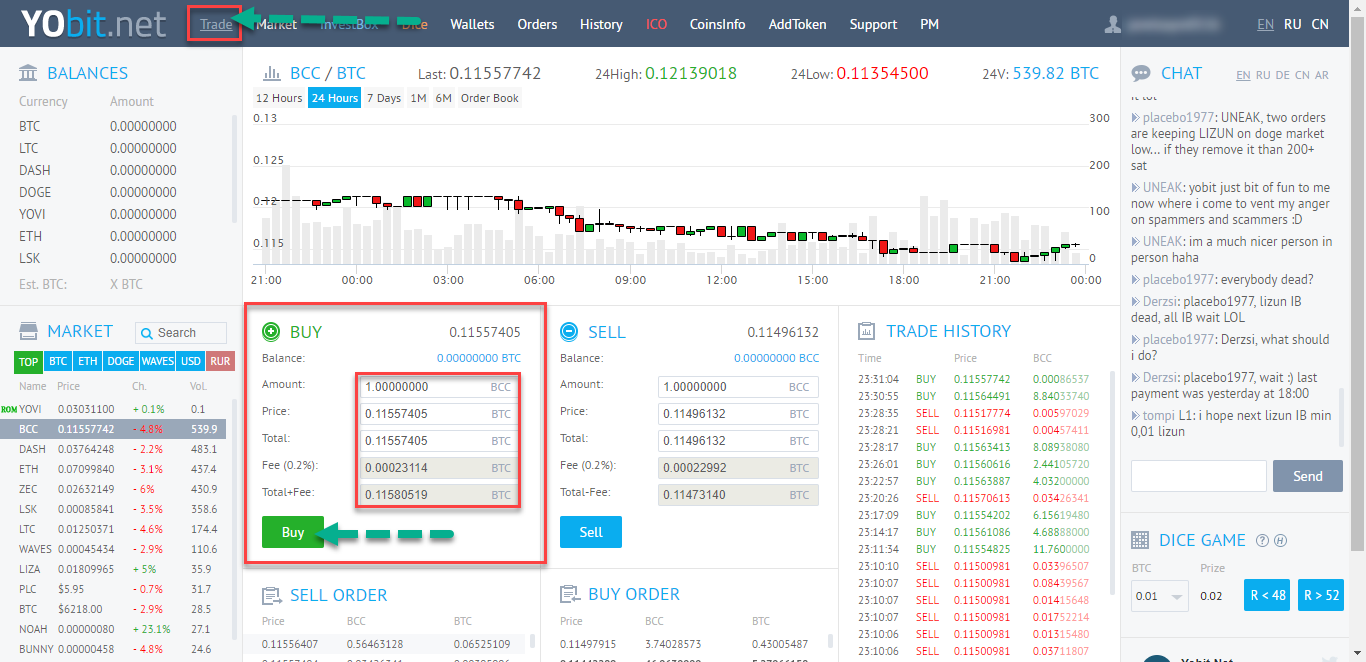 Once you've submitted the order, you can refresh the Trade page to check your balances and buy orders. You can also go to Orders or History to view your previous transactions.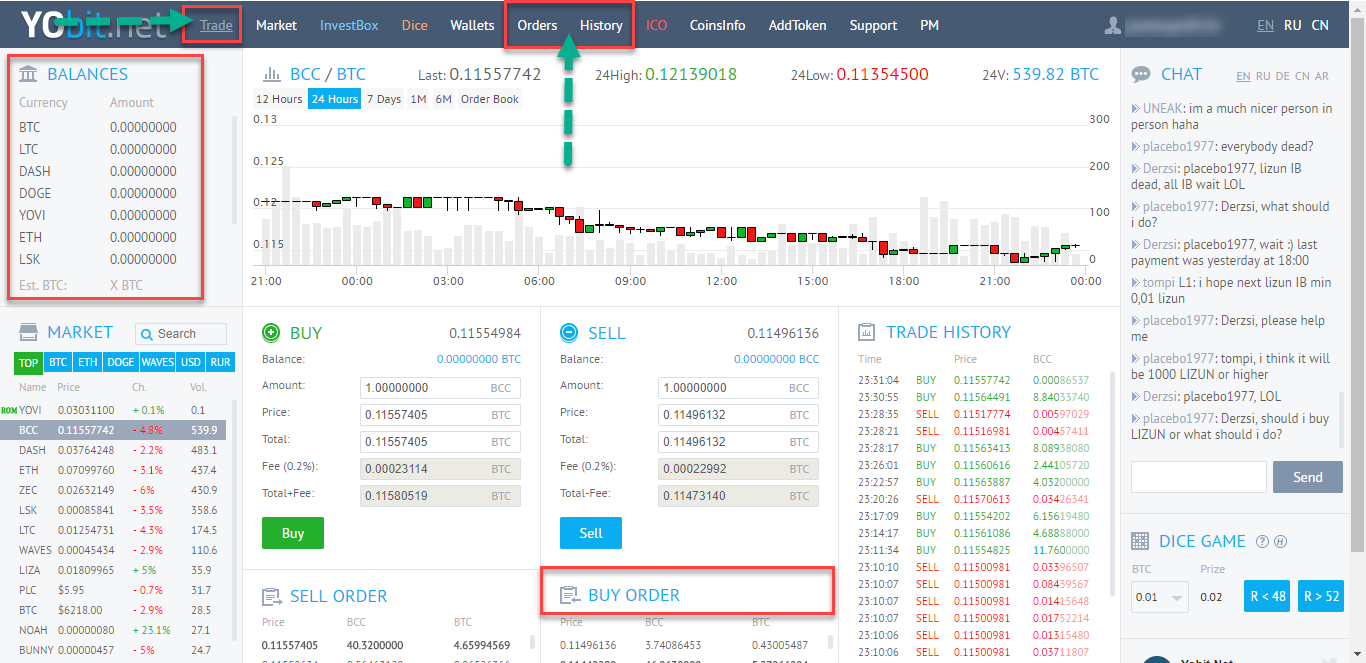 Congratulations! You just made an order for your first Dash on YoBit.