Step by step overview on how to buy Bitcoin Cash on DSX
DSX (Digital Securities Exchange) is a UK-based exchange that lets users trade some top cryptocurrencies. It offers a two-phase solution (i.e.,  crypto-to-fiat such as BTCUSD pairs, and crypto-to-crypto such as ETHBTC pairs).
These are the steps to follow to buy Bitcoin Cash on the DSX exchange.
1. Create a DSX account
Go to https://dsx.uk  and create an account by clicking on the "Get Started" button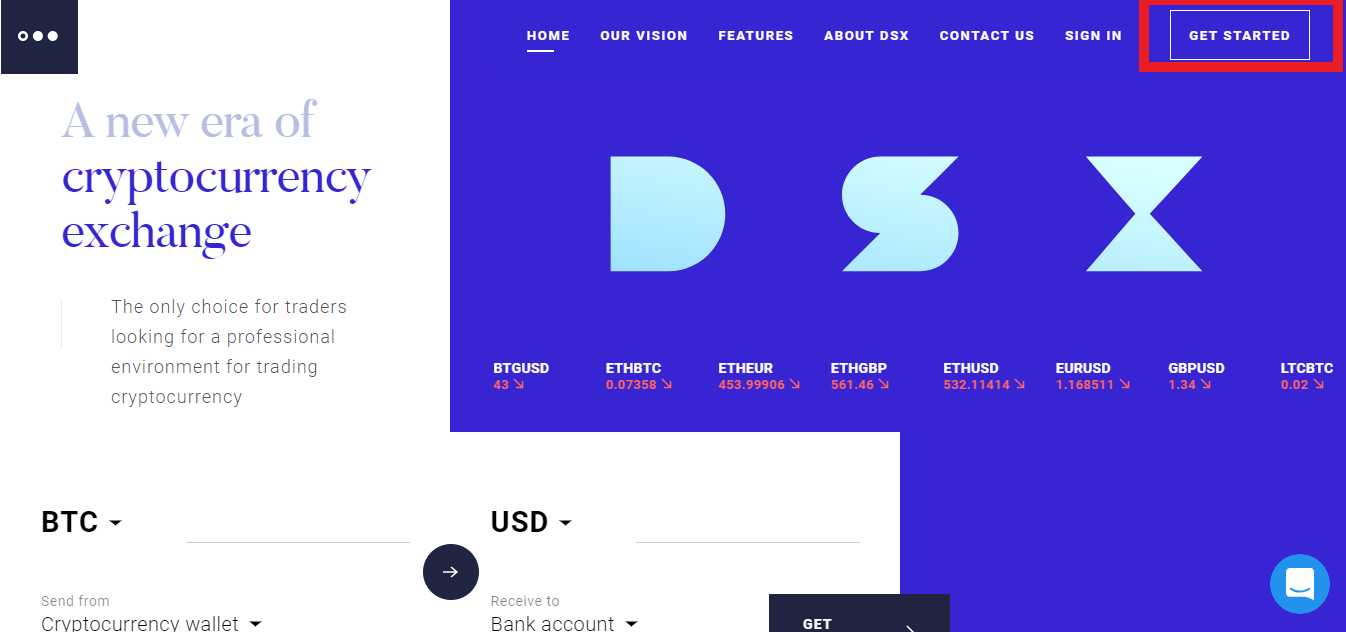 You'll then be asked to enter your email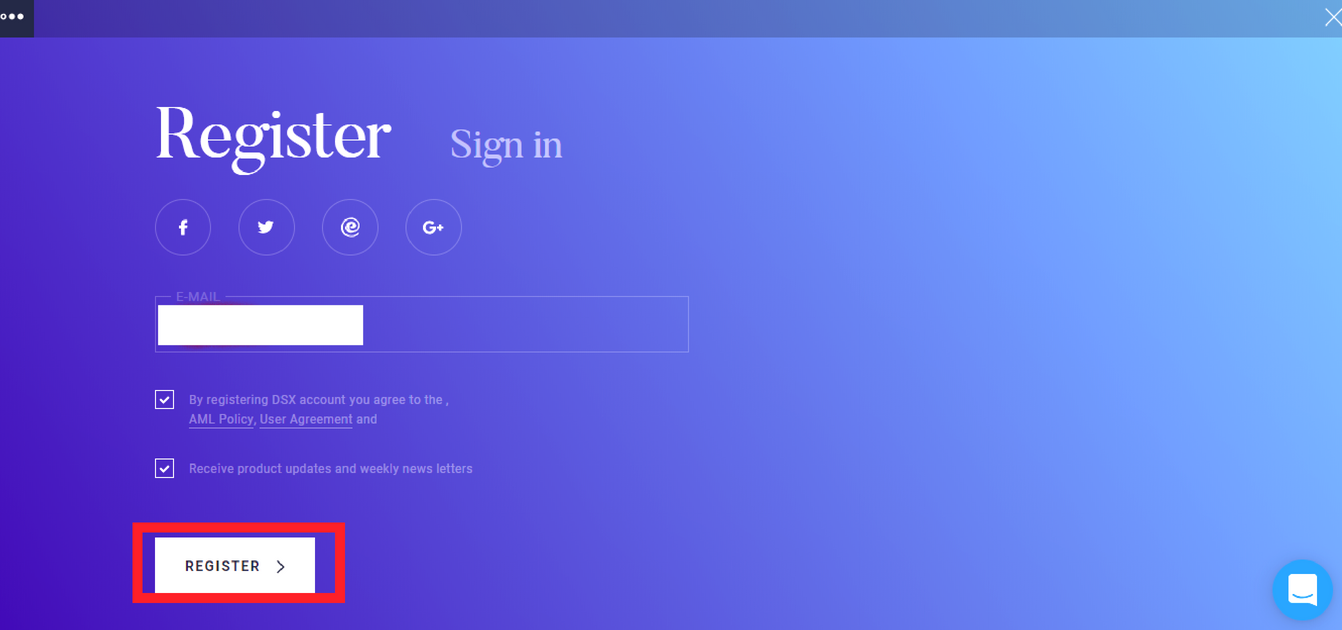 Great! You have registered an account on DSX.
2. Confirm your DSX account
You'll need to verify your email by clicking a link in the email that the exchange just sent to you.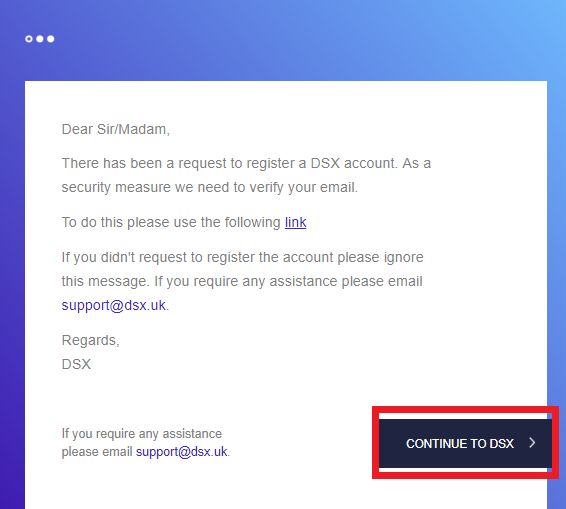 Once you click on the link in your email, your email will be verified and you'll need to set up a password for your account. There are certain compulsory character combinations/rules regarding the password e.g. it has to be at least 10 characters, contain numbers and alphabets and should contain at least one special, non-alphanumerical character (such as "?>!@# etc.)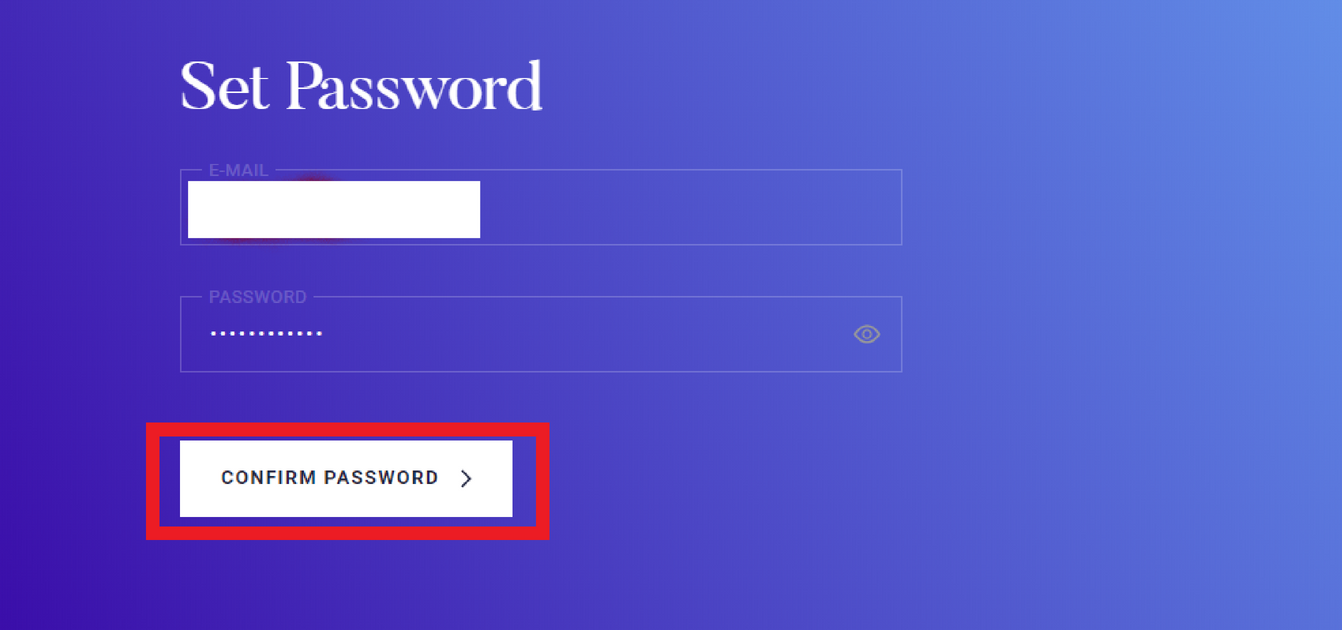 Good job! You have verified your account on DSX.
3. Complete account verification (KYC) on DSX
The Know-Your-Customer (KYC) procedure is in line with government directives to identify users on the exchange. To do this, you'll need your ID as well as proof of address.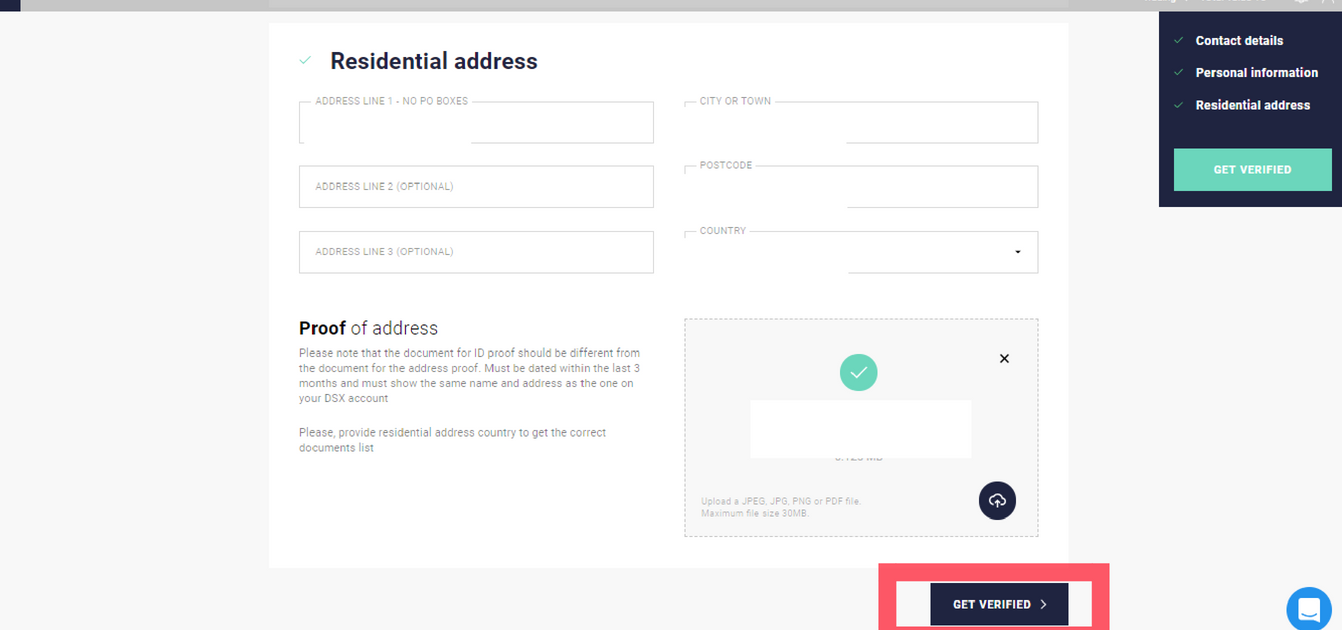 The verification might take up to a few days to complete.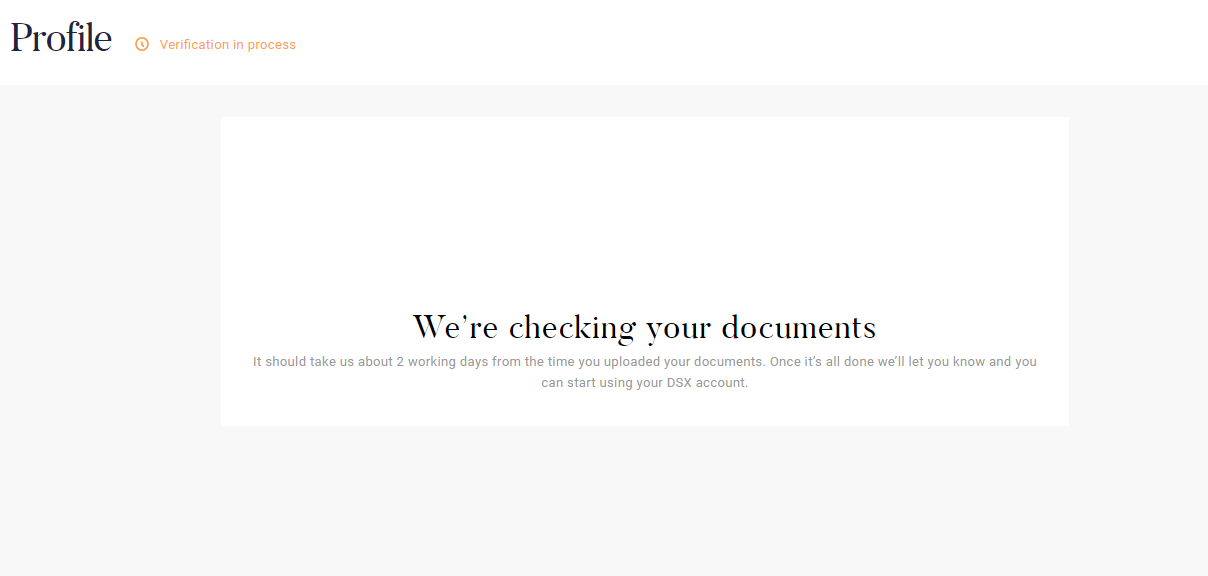 Excellent! You have completed the KYC procedure on your DSX account!
4. Set up 2FA on your DSX account
Set up two-factor authorization on your account to protect you from hackers. While there is an option to choose between Google Authenticator and SMS, we highly recommend you opt for the Google Authenticator option as it is more secure. For this, you'll need to download the Authenticator app from the PlayStore (Android) or App Store (iOS).

Perfect! You have secured your DSX account. 
5. Add funds to your DSX account
For you to upload funds to your account on DSX, there are two ways; the first is through Bank transfer which will be available once you complete your KYC process as described above OR if you have a verified ePayments* account, you can link it and then deposit instantly.
*ePayments is an international payment provider that makes it easy to send money transfers across borders almost instantly.
First, you'll need to select the "Add funds" option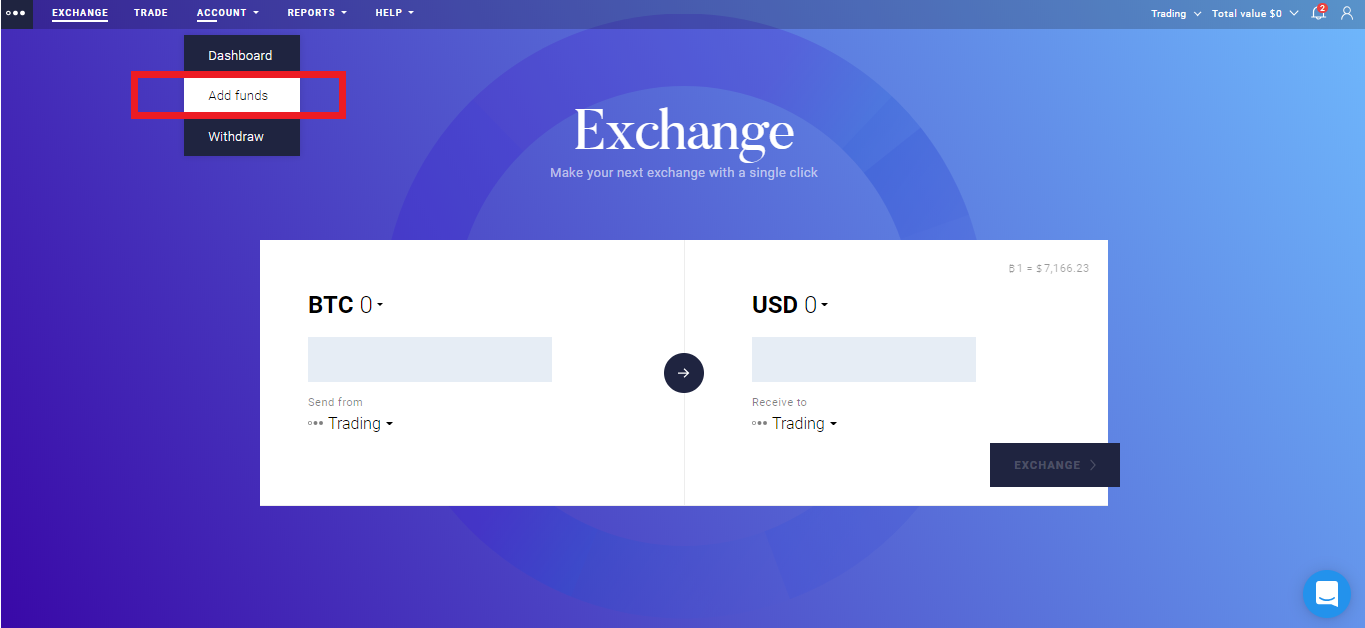 And then a dashboard will appear to upload funds to a bank account including instructions if you've passed KYC. However, if you've not passed KYC and/or need a faster option and you have an ePayments account, you can quickly link it (after clicking the "Add funds" button above)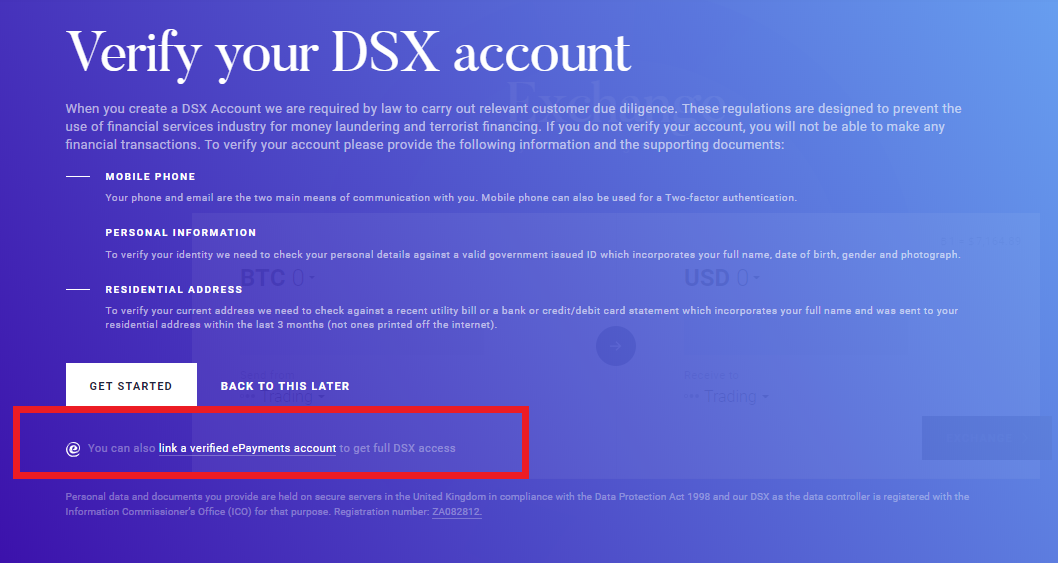 Awesome! You have added funds on DSX.
6. Exchange your Fiat (USD, EUR etc.) to Bitcoin Cash on DSX
This is a relatively easy process and can be completed by clicking the "exchange" button once you've uploaded funds. There's an alternative to this though (trading)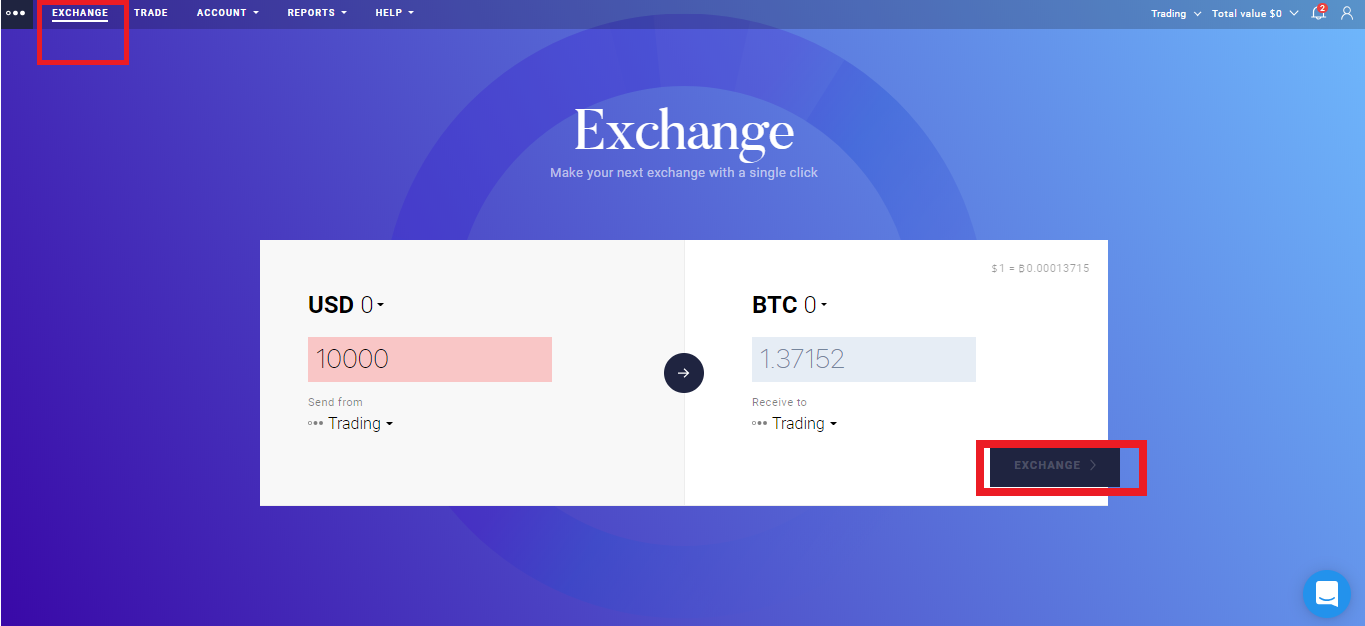 Nice work! You have successfully exchanged Fiat money to a Bitcoin Cash.
This typically requires a bit more experience and is more advanced than simply exchanging fiat to crypto as explained above, however, even new users can effectively use this option. Buying bitcoins by trading means viewing, selecting and placing/taking orders yourself as opposed to simply buying.
This means you'll either place a buy order called a limit order (e.g. if you expect the price of bitcoin to go to $6,000 and the current price is $7,000, you can place a bid order to buy bitcoin should it reach your $6,000 bid) OR you can market buy which means buying at current rate which sellers are selling for (called asks).
To trade on DSX, the exchange will first open a trading wallet for you and then you can trade as you please.
First, you'll need to select the "trade" option off the menu.
Then you'll click the "create" button to create an exchange wallet for you. You'll then be able to trade freely.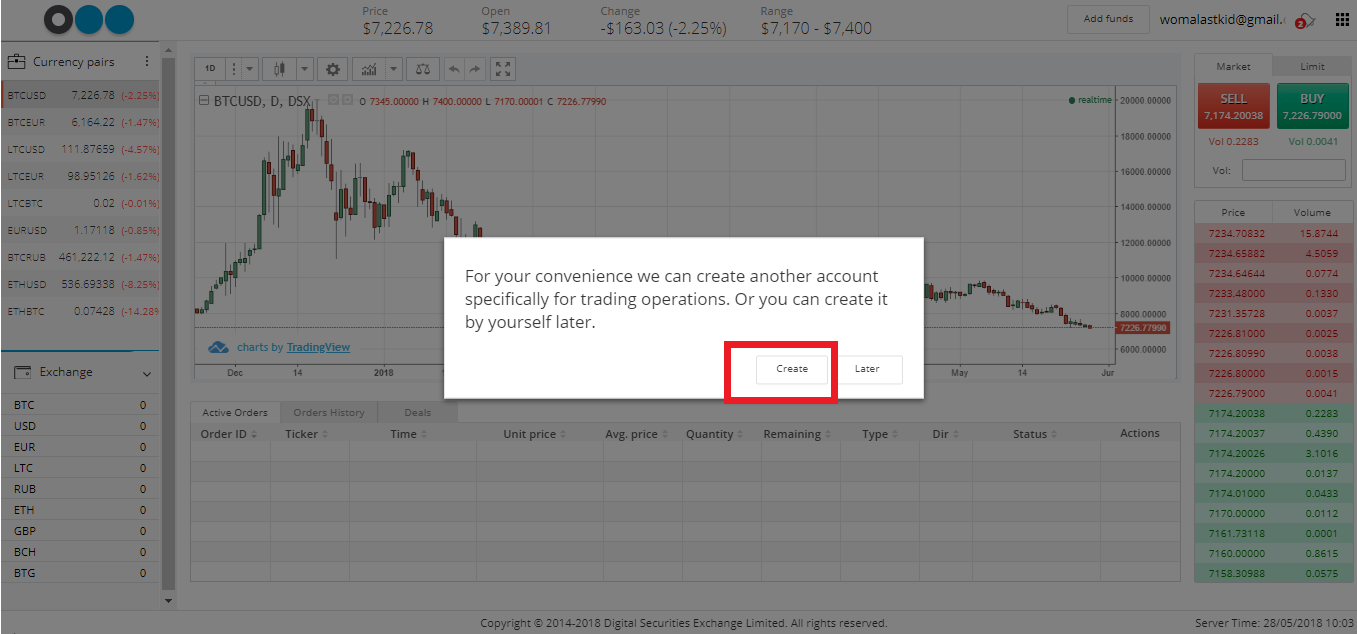 After you've decided to either simply exchange or trade your Fiat for crypto, you'd have successfully bought Bitcoin Cash on the DSX!!!